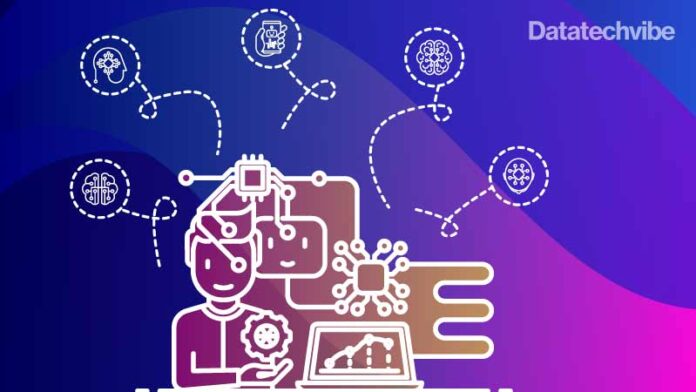 Over the past few years, multiple services have emerged, including Platform as a Service (PaaS), Infrastructure as a Service (IaaS) and Software as a Service (SaaS). There is intense competition in the cloud space market with Machine Learning as a Service (MLaaS) that also offers a competitive alternative. The growing trend of shifting data storage to the cloud, maintaining it and deriving the best insights has found an ally in MLaaS that provides these solutions at a lower cost.
MLaaS is a set of services that incorporate machine learning tools into cloud computing services. By using machine learning, organisations benefit without incurring the costs, time, and risk of establishing in-house machine learning teams. In addition, MLaaS can mitigate infrastructure concerns such as data pre-processing, model training, and model evaluation, resulting in accurate predictions. 
In a nutshell, MLaaS provides ready-made, generic machine-learning tools that any organisation can adapt to meet their particular working needs. Among them are data visualisation, an array of APIs, facial recognition, natural language processing (NLP), predictive analytics, and deep learning. MLaaS algorithms are used to find patterns in data. By using these patterns, mathematical models can be built and used to predict using new data.
As a result, organisations do not need to perform the computation themselves. It is managed remotely by the providers' data centres. MLaaS is the full-stack AI platform that consolidates mobile applications, enterprise information, industrial automation and control, and advanced sensors like LiDAR (Light Detection and Ranging). It combines pattern recognition with probabilistic reasoning, which provides a complete and sound ML solution that can be uniquely customised to meet the company's needs using various methods.
MLaaS can be supported by algorithms like convolutional neural networks (CNN), deep neural networks (DNN), Bayesian networks, probabilistic graphical models, Restricted Boltzmann Machines (RBMs) and pattern recognition. Cloud providers like Microsoft, Amazon and IBM, among others, offer MLaaS tools.
Also Read: How AI is Improving Predictive Analytics
Who Uses MLaaS?
Many industries have already embraced MLaaS. The technology is used in many processes, including risk analysis, fraud detection, manufacturing, supply chain optimisation, network analytics, marketing, advertising, predictive maintenance, and inventory management optimisation. The application can be used across various industries, such as healthcare, banking, financial services and insurance (BFSI), transportation, retail, manufacturing, and telecommunications.
Also Read: Using AI effectively
Benefits of MLaaS
Since SMBs lack the infrastructure to store large volumes of data and resources to manage it, as it is expensive to invest in storage facilities, MLaaS provide ascendable and customised technology and offer the ability to choose specific services suitable to an organisation's needs and relieves them from building their infrastructure.
Companies can gain a competitive edge by utilising ML technology and the computing capacity provided by MLaaS. They can take advantage of similar services offered by more established and larger competitors without worrying about sophisticated and large scale ML and data needs. In addition, MLaaS provides the company with faster insights, enabling better and quicker decision-making. 
Machine learning is merely an old concept with renewed interest in the area over the last decade, and the progressive transition of all services to the cloud makes MLaaS a relevant tool of the future. Amazon's Amazon ML, Microsoft's Azure ML, IBM's Watson and Google Cloud ML are leading MLaaS service providers.
With data and its engagement moving to the cloud, MLaaS is set to revolutionise machine learning and create a synergistic result. According to a study, the MLaaS market will experience 49 per cent growth during the forecast period 2017-2023.
MLaaS will also drive innovation in IoT. By 2025, the IoT will consist of over 30.9 billion pieces of equipment (excluding PCs, tablets, and smartphones). Due to its ability to integrate with various sensors, MLaaS could also play a vital role in that area.