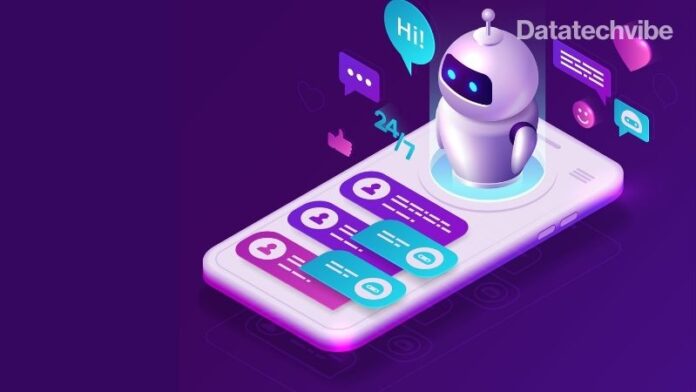 With artificial intelligence (AI) becoming the backbone for mobile marketing, countries like The United Arab Emirates and Kingdom of Saudi Arabia are already at the forefront of adopting AI into their ecosystem.
Millennials and Gen-Z are attracted to the Middle East for three things – modern lifestyle, global business opportunities, and the technological 'wow!' factor. They also makeup 60 per cent of the region's population and are the highest spenders and consumers of technology.
Given these facts, the Middle Eastern countries are facing the pressure to keep up with the 'digital-only demands' of the two young generations. From convenient and personalised shopping options to smart utility apps and voice-controlled devices, Millennials and Gen Z are always on the lookout for the latest tech in the market. Catering to these two generations can help brands to unlock the full potential in sales.
These two mobile-first generations also share their interest in applications of artificial intelligence (AI) in their day-to-day life. To woo them, brands in the Middle East – are investing in apps that are AI-based and can deliver an experience that Millennials and Gen Z yearn for.
Also Read: 5 Ways You Can Use Chatbots in Marketing
UAE has reportedly poured billions of dollars into AI investment and tech startup incubation funds, including its $270m Dubai Future Endowment Fund. "The UAE has the strategic need, leadership vision, deep resources and small enough population to potentially become the centre of disruption in the AI arena," says Sam Blatteis, founder of research firm The MENA Catalysts and former Google Head of Public Policy in the Gulf.
The Middle East is on AI Developing Mode
Comae Technologies are partnering with the Dubai Police to develop AI-based forensics solutions, and Alpha Systems Group is

developing an autonomous digital mobile booth

which is designed to replicate doctors' surgeries.

Saudi Arabia's incumbent telecom provider, STC, has launched a $500m technology investment fund that

plans to back Middle East ventures

in areas such as artificial intelligence, virtual reality, digital health, and financial services.

Sectors with compelling use cases in AI applications are more likely to innovate in early stages of

AI development of mobile marketing apps

. These sectors predominantly are Healthcare, Automotive and Financial.  
Also Read: Machine Learning, Why This is a Good Investment for CMOs
AI-powered Apps  
Also Read: Netcore Acquires AI Chatbot Start-up Quinto.ai
AI is a potential goldmine for anyone in the customer analytics field and intelligent marketing to the diverse and tech-savvy consumer base in the Middle East. With artificial intelligence becoming the backbone for mobile marketing, countries like UAE and Saudi Arabia are already at the forefront of adopting AI into their ecosystem. As marketers gain deeper insight into learning consumer behaviour, they have the opportunity to make each interaction more valuable than the one before. Increased user retention and engagement is how mobile apps will power marketing in the Middle East.