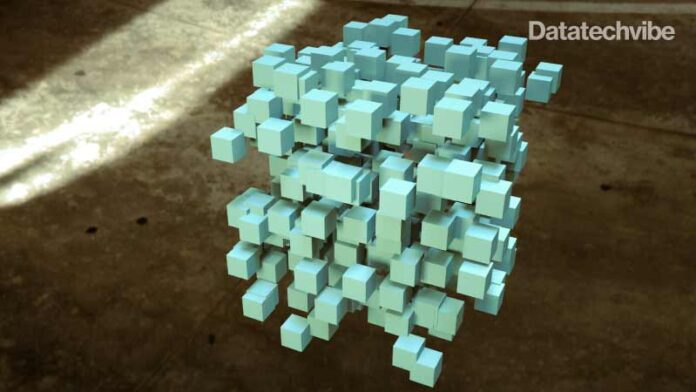 Unstructured data is growing in ways that are becoming troublesome for the enterprise.
Data is stretching the limits of on-premises storage devices and comprising increasingly larger chunks of the IT budget.
While the majority of companies are planning to migrate unstructured data to the cloud, visibility is a chief concern as 45 per cent of IT leaders are set to spend on data analytics software, according to a recent report.
The State of Unstructured Data Management report examines "the challenges and opportunities" with unstructured data for enterprises. The report was released by California-based Komprise, the maker of a data-management-as-a-service (DMaaS) platform.
A survey of IT leaders tied to the report shows the majority of enterprises are managing more than 1PB of unstructured data and spending over 30 per cent of their budgets on data storage and protection — overhead costs that are "showing no signs of slowing down."
The unstructured data — application data, user documents, video and images, research files — represent "untapped insights for future business value," according to Komprise. 
The report shows that IT leaders realise migrating unstructured data to the cloud can "help cut costs and enable data monetisation".
Post-migration, however, IT leaders need analytics to "help devise a cloud data management strategy" for better planning, cost savings, and support for cloud-based data lake and AI projects, the report indicates.
Key Findings:
Storage Is Expensive
Well, you knew that. But 65 per cent of organisations spend more than 30 per cent of their IT budgets on data storage and management. And IT managers (62.5 per cent) expect to spend more on storage this year compared with 2020. 
Getting More Data To The Cloud Is A Key Priority
50 per cent of enterprises have data stored in a mix of on-premises and cloud-based storage. Top priorities for cloud data management include: migrating data to the cloud (56 per cent), cutting storage and data costs (46 per cent), and governance and security of data in the cloud (41 per cent)
IT Leaders Want Visibility First Before Investing In More Storage
Investing in analytics tools was the highest priority (45 per cent) over buying more cloud or on-premises storage or modernising backups
One-third of enterprises acknowledge that over 50 per cent of data is cold, while 20 per cent don't know, suggesting a need to right-place data through its life cycle
Also Read: Winning Cybersecurity Like a Gamer
Unstructured Data Management Goals And Challenges
44.9 per cent wish to avoid rising costs

44.5 per cent want better visibility for planning

42 per cent are interested in tagging data for future use and enabling data lakes
Hybrid Cloud Storage is Dominating

Half of participants are storing their data across a mix of on-premises and cloud-based storage. This number will rise sharply in the near future as cloud data storage options increase and become viable not just for backups and archives but primary storage too.
Also Read: It is Time to Change Your Data Strategy
Automated Data Tiering is in Demand
To cope with data growth, storage leaders are looking to understand the right approach to data tiering. IT leaders will need to look for solutions that offer flexibility for hybrid cloud environments while avoiding vendor lock-in so that data can move freely between storage products and services without breaking the bank and creating anxiety amongst IT staffers. Cloud tiering is a strategy many enterprises are considering today. 
"The survey shows that enterprises want analytics and systematic data management to make the best decisions on cloud migrations and archiving," said Krishna Subramanian, president and COO, Komprise. "The end goal is to cut storage costs and create new value from unstructured data over time."