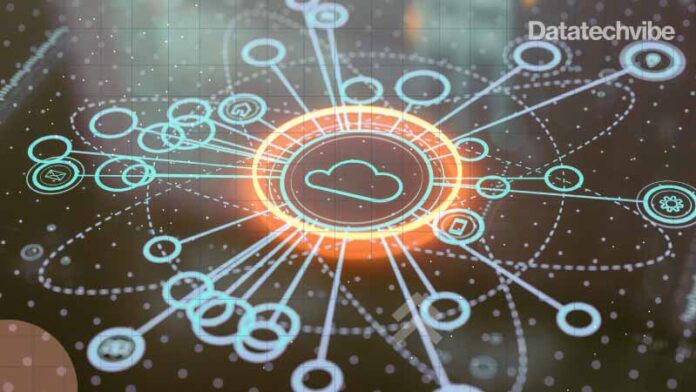 If you're trying to find the best edge computing company for your business, look no further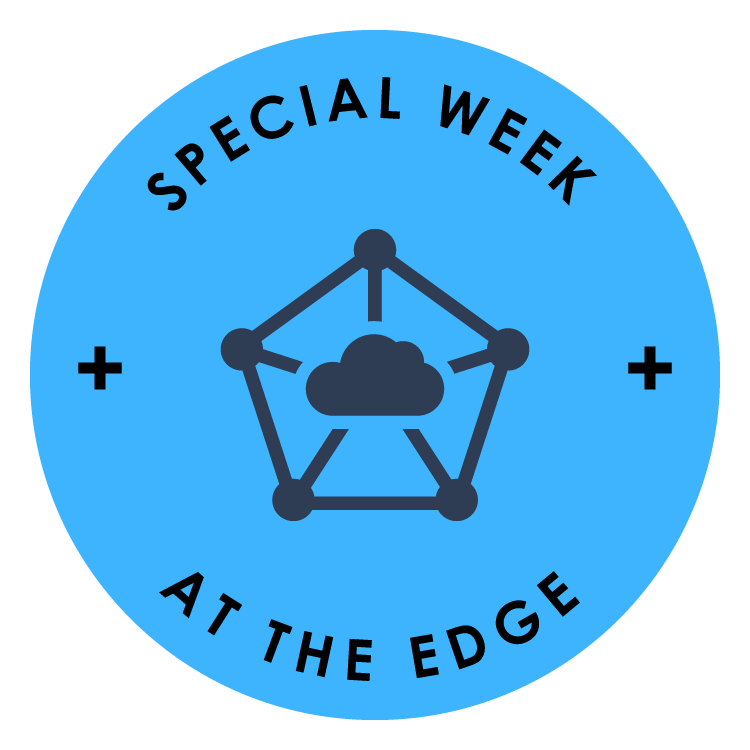 Data deluge, data gravity, the need for predictive insights, the exponential growth of IoT devices, the rollout of 5G networks are all propelling the edge toward a whole new paradigm. In fact, by 2025, 75 per cent of enterprise data will be processed at the edge.
While AWS, IBM, and Google Cloud are flying the flag high in the edge computing market, delivering high-quality experiences, application performance, and security across data, services, and applications, Intel, through a series of strategic moves, has stealthily become a player to watch. Equinix and ClearBlade are offering new ways to manage the infrastructure at the edge of their networks.
Here we deep-dive on the top edge computing companies and what exactly makes them a force to be reckoned with.
Amazon Web Services
AWS edge computing works well for those in the industrial and commercial markets. It provides over 200 integrated device services, which helps deploy edge applications faster, and scaling to devices easier. Its edge services deliver data processing, analysis, and storage close to your endpoints, allowing you to deploy APIs and tools to locations outside AWS data centres. It offers a cloud-edge hybrid model, enabling a consistent experience on both, and includes services and solutions that package IoT, AI, ML, robotics, analytics, and compute and storage capabilities to achieve business outcomes across common industrial workloads.
AWS offers two flavours of edge infrastructure, starting with the AWS Snow line of appliances. AWS Snowcone is the smallest appliance with two vCPUs and 4GB primarily used for edge data storage and transfer. Memory-intensive data processing and machine learning applications deployed to the edge likely require AWS Snowball Edge.
It also provides solutions like its Connected Vehicle solution, IoT Device Simulator, and AWS IoT Camera Connector. AWS is starting to support edge data centres with Local Zones. At the same time, its Wavelength is designed for low-latency applications running on 5G devices, including connected vehicles, AR/VR applications, smart factories, and real-time gaming.
At the 2021 AWS re: Invent, tech giant announced the integration of AWS IoT Greengrass, the edge computing platform, with AWS Systems Manager.
While IoT Greengrass manages resource-constrained edge computing devices, Systems Manager administers and manages remote compute resources running in hybrid environments. Combining these two, AWS brings the best edge device and systems management to IoT.
The servers of AWS Outposts, which are deployed in an industrial edge computing environment, will be expanded in 2022. Currently, Outposts servers are available in 23 regions and 49 countries.
Cisco
According to reports, Cisco is on the hunt for acquisitions in the edge computing space to bolster its positions in the market. Although it's late to the market, it has been bulking up its edge computing offerings. Cisco is introducing a switch with enterprise-grade capabilities for harsh environments at the industrial edge. The switch integrates enterprise functionality with industrial protocols in a form built for rugged industrial spaces as a unified solution for IT/OT to "ensure business success." The Catalyst IE9300 supports critical infrastructure, such as oil and gas, roadways, rail, and features advanced visibility, security, and edge computing.
Earlier, to enhance the streaming experience and drive effective business growth, Cisco launched Edge Cloud for Content Delivery that allows communications service providers (CSPs) to leverage the efficiency of an edge architecture to handle the concurrent trends of growing video traffic, the proliferation of live streaming, and user demand for multi-publisher content.
To provide a robust bridge linking network automation and orchestration tools with the underlying physical and virtual infrastructure, it launched Network Services Orchestrator. At the same time, its IoT Gateway IR1101 delivers secure IoT connectivity. Its 5G-ready modular design can be upgraded to new communications protocols, avoiding costly rip-and-replace. Add or upgrade WAN, edge compute, and storage components as technologies and your needs evolve. With its rugged hardware and compact form-factor, you can install it almost anywhere.
Meanwhile, since deploying, staffing, and managing a large network of edge sites to support digital environments is nearly impossible for most organisations, Cisco, with Schneider Electric, has come up with HyperFlexTM Edge solutions. This hyper-converged solution accelerates edge deployment and provides resilience and availability through remote management and power backup.
ClearBlade
ClearBlade's Edge and Platform enable enterprises to engineer and run secure, real-time, scalable IoT applications and ingest, analyse, adapt and act on any data in real-time and at an extreme scale.
Its Edge Native Intelligent Asset Application allows edge maintainers to connect IoT devices, define asset types, and build alert systems without needing any coding ability.
ClearBlade supports code portability in cloud-to-edge infrastructure, which can be developed in the cloud and pushed to the edge or implemented at the edge itself.
It secures edge access through multiple encryptions, authentication, and authorisation layers and enables customers to leverage artificial intelligence, local compute, and operationally solve business problems. It also offers real-time location and asset tracking, and its middleware platform helps connect various parts to IoT.
Two years ago, ClearBlade partnered with IBM to offer autonomous edge computing and IoT solutions. The combination of IBM Edge Application Manager and ClearBlade Edge Platform benefits enterprise customers, building out end-to-end edge computing solutions for manufacturing transportation, healthcare, and other industries.
Dell Technologies
Dell has been investing heavily in edge computing and delivers a full range of storage, compute, and networking capabilities that can bridge nearly any edge deployment. This includes its industry-leading Dell EMC PowerEdge servers powered by the Intel Xeon processors, Dell's integrated VxRail hyper-converged infrastructure (HCI) solutions, and Dell's Edge Gateways.
Through OpenManage Mobile, Dell EMC offers edge-computing management and orchestration capabilities.
Dell's storage solutions scale from the edge to the data centre to allow maximum flexibility – Dell's PowerEdge servers are available in reduced sizes for constrained environments. Its EMC SDP allows an enterprise to store and manage data to make the most sense for the solution, addressing the special considerations unique to edge environments.
Its APEX offerings enable flexible deployment and consumption models for storage and compute with its as-a-Service approach to IT infrastructure.
Last year, Dell debuted several different hardware, software, and service options focused on the edge. Its validated design for manufacturing with Litmus is specifically targeted at vertical industry-specific, on-site edge applications, while others are applicable across wider-ranging, network-based edge applications.
Equinix
Equinix Network Edge enables organisations to deploy virtual network services closer to their cloud providers, internet service providers, networks, and users via its modular infrastructure program. It's optimised for instant deployment and interconnection between an organisation's various network services.
Network Edge is designed to help businesses accelerate their digital transformation efforts, providing new ways to deploy network services through Equinix's global interconnection platform without requiring physical data centres or specific hardware. This approach reduces capital expenses and enables enterprises to scale their IT and network services globally through a digital-ready infrastructure.
Through Equinix Network Edge, enterprises can virtualise their networks by deploying network functions virtualisation (NFV) solutions from various vendors and connecting them to their digital supply chains. It also integrates the on-demand Equinix Cloud Exchange Fabric, which enables deployment and interconnection of virtual edge devices with global clouds and network providers.
But the company is now looking to forge an identity that encompasses a broader range of offerings, including hyper-scale data centres and software-defined connectivity. It's acquiring Packet, a six-year-old startup that provides bare-metal cloud services and which in recent years has been making a big push into edge computing.
FogHorn
This emerging company enables organisations to use the data they're collecting through endpoint devices with their IoT deployment by providing intelligence at the edge with products such as the Lightning Edge AI platform.
The Lightning edge computing platform facilitates analysis with the lowest latencies to improve operational outcomes. AI is enabled through built-in closed-loop edge-to-cloud machine learning. FogHorn Lightning can detect drifts in model accuracy and automatically trigger cloud-based retraining, and republish new models to the edge, with accuracy.
The platform brings the power of advanced analytics and machine learning to the on-premises edge environment, enabling a new class of applications for advanced monitoring and diagnostics, machine performance optimisation, proactive maintenance, and operational intelligence use cases.
FogHorn's technology is ideal for OEMs, systems integrators, and end customers in manufacturing, power, water, oil and gas, renewable energy, transportation, healthcare, and retail.
Google Cloud Platform
Few companies have the infrastructure to support edge computing like Google with its global network and reach. And for the past few years, it has been increasing its bet on edge computing.
Google Distributed Cloud Edge and Google Distributed Cloud Hosted leverage the company's Anthos multi-cloud framework to allow its infrastructure and services, as well as the apps that leverage them, to be run at remote locations.
Google continuously designs a set of solutions that work in various situations, and the glue holding this approach together is Anthos – customers can control and manage software wherever it lives, whether in a data centre or at the edge.
Google Cloud focuses on offering targeted services to its enterprise customers in several different verticals. Two years ago, Google Cloud launched a solution for its telecom customers – Anthos for Telecom – to modernise existing applications and build new ones on top of Kubernetes.
Google also launched a service called the Global Mobile Edge Cloud to run their applications in Google's 20-plus data centre regions and Google's more than 130 edge locations around the world.
Google also provides cloud computing services for managing edge data — most notably with its Cloud IoT Core service. Google uses Edge TPU hardware to run analytics and AI at the edge. In addition, Google's other AI cloud services complement its edge computing products.
Hewlett Packard Enterprise
In 2018, Hewlett Packard Enterprise (HPE) announced to invest $4 billion in Intelligent Edge technologies. There's been no looking back since then. Last October, it expanded its venture capital program, Hewlett Packard Pathfinder, to help accelerate HPE's edge-to-cloud strategy.
HPE offers wireless and wired networking products that enable edge computing, such as network security solutions. These include control systems, telecommunications, industrial networks, and IoT data acquisition.
One of the bright spots for HPE is its Intelligent Edge, which comprises its campus networking and Wireless LAN (WLAN) products. In addition, with HPE's acquisition of software-defined wide-area networking (SD-WAN) leader Silver Peak, the company has the potential to tie campus, WLAN, and high-growth SD-WAN technology to be a leader in enterprise edge connectivity.
Its Edge Orchestrator drives new revenue streams, exploring use cases such as AI-powered video analytics, VR retail services, and industrial automation.
IBM
The IBM Edge computing architecture builds on open source technologies and security. It provides an autonomous management offering that addresses the scale, variability, and rate of change in edge environments. IBM also offers solutions to help communications companies modernise their networks and deliver new services at the edge.
IBM Edge Application Manager, a full-lifecycle edge environment that runs on containers and Red Hat OpenShift on IBM Cloud, offers a rich catalogue of services, such as Watson AI, IVA, and IoT; function-specific infrastructure access, such as graphics processing unit (GPU) and field-programmable gate array (FPGA); and machine learning and deep learning in the cloud and at the edge.
The Edge Application Manager enables organisations to manage and scale workloads from edge to core. The solution is also firewall-ready and designed to protect from attacks and container tampering.
Its Cloud Satellite location acts as the platform in close proximity where data can be stored and accessed, and AI/ML models can be trained and retrained before deploying them to edge devices. Or the apps running on the edge nodes could access a suite of AI/ML services via the Satellite location.
The IBM Edge Application Manager Hub is often deployed in a Satellite location or resides in the cloud. Combining the two technologies provides a compelling solution that companies in healthcare, telecommunications, and banking can use.
No wonder, then, IBM has a strong relationship with large businesses and offers an IoT solution for enterprise asset management, facilities management, and system engineering.
Intel
Intel turned heads when it updated its second Xeon Scalable Platform, bringing higher core counts, larger cache sizes, and higher processor frequency to the table. At the same time, the company expanded its 5G networking infrastructure offerings, including the new Atom P5900 Intel architecture-based 10nm SoC for wireless base stations.
This American chipmaker has been innovating in edge computing products that earned them on the list as a top edge computing company.
While Intel updates Xeon with several new processors optimised for performance and customers spanning the cloud, network, and edge, its edge servers bring powerful data processing, analytics, and AI capabilities closer to the point of data generation.
Intel Xeon Scalable processors accelerate compute, storage, memory, and networking at the edge. In 2020, the company launched the Atom P5900, an Intel architecture-based 10nm SoC built for the high-bandwidth and low latency demands of 5G wireless base stations.
The Intel Network Builders Edge Ecosystem helps accelerate the development, adoption, and deployment of edge-centric technologies, helping improve access to tested and optimised solutions for network edge and cloud environments.
While building comprehensive technologies for edge computing, Intel also has reference architecture, developer kits, tools, and SDKs for IoT deployments.
Lenovo
Hybrid work is accelerating the need for edge to cloud solutions and Lenovo is working to build smarter infrastructure solutions. Last year, Lenovo announced it will be the first-to-market with VMware's software solution for the edge running on the resilient ThinkSystem SE350 Edge Servers. The new solution is delivered directly to customer edge sites with the VMware software solution pre-loaded on a pair of ruggedized and security enhanced ThinkSystem SE350. 
In addition, Lenovo also announced the enhancement of Lenovo Open Cloud Automation management software to automate the planning, deployment and ongoing management of data centre cloud deployments all the way to edge sites.  Organisations can now plan their data centre cloud and edge infrastructure solutions using the same management software.
To help generate faster insights that inform competitive business strategies, directly at edge sites, Lenovo expanded the ThinkEdge portfolio with the new ThinkEdge SE450 server, delivering an AI platform directly at the edge. Designed to stretch the limitations of server locations, Lenovo's ThinkEdge SE450 delivers real-time insights with enhanced compute power and flexible deployment capabilities that can support multiple AI workloads while allowing customers to scale.
Conclusion
It is still early days for edge computing solutions. But the fact that these companies are getting serious about constantly developing and innovating edge products and services only serves to underscore the promise of the edge frontier. Whether enterprises choose public cloud edge solutions or build their infrastructure, network, and computing platforms, few will want to be left out of the growing wave of edge innovation.
If you liked reading this, you might like our other stories
Edge Computing Helps You Harness The Power of The Cloud
Top 3 Trends Shaping Data Centre Industry