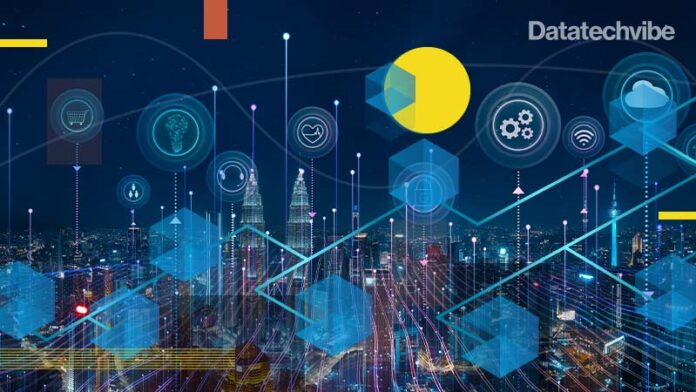 Blockchain platforms are constantly reinventing the wheel to see how the technology can be applied optimally to help businesses reduce costs, enhance processes to track customer data, as well as ensure product safety and tackle fraud and counterfeiting.
Both big and small businesses are streamlining their operations using blockchain. Due to the pandemic, organisations have evidently made a shift to digital platforms, and blockchain is ensuring safe and transparent transactions. Though the technology is still in the nascent phase, its potential is enormous.
Here are some blockchain trends that might rule the roost this year, and beyond
BaaS-Blockchain-as-a-Service
Blockchain-as-a-Service, or BaaS,  is going to play a crucial role in IT this year, as more and more enterprises across industries now understand the advantages of blockchain technology. BaaS is the management of cloud-based networks for companies building blockchain applications to keep the infrastructure operational and agile.
Based on the software as a service (SaaS) model, BaaS allows businesses to leverage cloud-based solutions to build, host, and operate their blockchain apps and related blockchain functions. BaaS helps faster application development, lower maintenance cost, and faster adoption of blockchain technology.
BaaS providers like IBM, Microsoft Azure and other big companies have discovered BaaS to make blockchain implementation simpler for organisations.
Self-Sovereign Identity
Self-Sovereign Identity (SSI), digital identities managed in a decentralised manner, allows users to self-manage their digital identities without depending on third-party providers to store and centrally manage the data. It offers verifiable, globally resolvable, and privacy-preserving credentials that organisations store and manage from the security of their own devices and can show it to anyone, anywhere. It can be used for personal identification purposes. For example, claim benefits, bank account, loan, insurance and healthcare services. Future usage of SSI could be contactless check-ins at hotels as well.
Decentralised Finance
Decentralised Finance (DeFi) is shifting from traditional centralised financial systems such as brokerages, exchanges, or banks, and instead utilises smart contracts on blockchains. This is a global, open alternative to the current financial system based on open-source technology that anyone can program with. Crypto-savvy Argentinians have used DeFi to escape crippling inflation. Usages of DeFi include sending and streaming money around the globe, accessing stable currencies, borrowing funds with collateral, borrowing without collateral, starting crypto savings, trading tokens, buying insurance and so on.
Non-Fungible Tokens
NFTs is a special cryptographically-generated token that uses blockchain technology to link with a unique digital asset that cannot be replicated. Artists, gaming companies and content creators are driving this ever-evolving market of NFT. Brands like Nike and Adidas are jumping into the space.
There are so many niches in the NFT market, including metaverse-related NFTs.  Now, membership NFTs are offered as the key to private communities and profile pictures (PFPs) that cost millions of dollars. The NFT space will keep evolving and growing rapidly in 2022.
Blockchain and IoT integration
Blockchain can also help secure IoT networks by acting as a device authenticator by creating records of interactions and transactions between machines. It can solve many security-related problems as well as scalability due to the automated, encrypted, and immutable nature of blockchain ledgers and databases. Blockchain solutions can be physically bound to an IoT device, thanks to a physical unclonable function (PUF) that enables the recovery of its private key and then its blockchain account address (BCA). This link between the tokens and devices is difficult to break and can be traced during their lifetime.
The technology could even be used for machine-to-machine transactions – enabling micropayments to be made via cryptocurrencies. The ongoing rollout of 5G networks will increase innovation in this field, which will result in greater connectivity between networked equipment and appliances and new types of data transactions.
Blockchain technology is anything but a fad, and is here to stay. From smart contracts to automated tracking and policy enforcements, blockchain is the future.
If you liked reading this, you might like our other stories