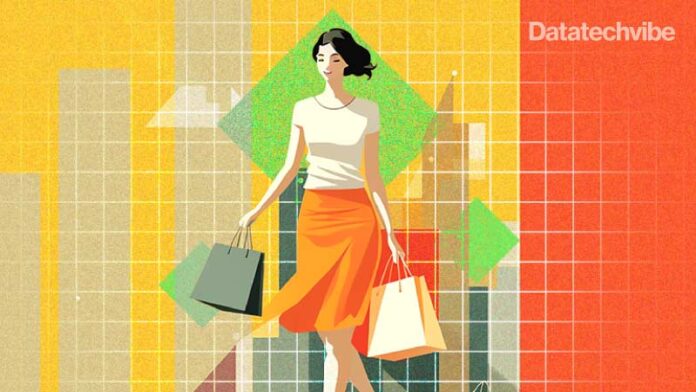 Discover ecommerce trends, shopper behaviours, and strategies for brands to capitalise on the hottest period of the year.
With just a couple of weeks to go until the biggest sale of the year, brands and marketplaces are preparing for the hottest period 2023. Admitad partner network analysed online sales during Black Friday last year and estimated Ecommerce trends for 2023. The company predicts a 35% jump in online sales in MENA and has highlighted the types of products that will be most in demand among local clients this year and suggested where brands can find new customers.
The Admitad partner network analysed over 148 million online orders worldwide and over 5.2 million online orders in MENA to predict the most popular categories of goods and efficient traffic channels. 
The spike in sales will be lower but longer
In 2022, Black Friday sales globally once more broke records. Experts in the field claimed that global orders have, on average, increased from 2% to 15% from 2021. The fact that growth was occurring in the current economic climate and amid rising inflation was unquestionably a good sign for business. This year, MENA brands should also see moderate sales growth relative to the results 2022.
According to Admitad, shoppers in MENA increased their orders by 27% and their spending by 31% during the sale week compared to the "usual" period. This year, we expect an even higher spike because Admitad estimates that in 2023, the total number of online purchases in MENA will grow by at least 10% year-on-year. According to experts' estimates, brands can expect a jump of 35% or more.
Every year, consumer activity is dispersed more evenly throughout the sale period and is less focused on Friday. А lot of companies extended the sale period to include the days leading up to and following Black Friday. As a result, there was a 25% increase in orders on Friday alone and a 33% increase in orders overall for the week. This indicates that some "additional" orders were dispersed over different days.
To avoid missing out on this extra shopper activity – brands should plan their actions for additional weeks before and after the sale rather than limiting themselves to just the Black Friday weekend. 
What type of goods will MENA shoppers crave?
Marketplaces took the lead globally, accounting for, on average, more than 60% of all sales. However, users on both online marketplaces and individual brand stores engaged in very similar shopping behaviours and shared product interests.
Last year, items from the "Fashion" and "Home Goods" categories overtook electronics, previously holding the top spot on the leaderboard. Furniture and household goods took a huge leap forward and shot to the top of the list. The distribution of user orders overall across the MENA region was as follows:
Fashion (clothes, accessories, shoes, watches) – 23.5%

Electronics and smartphones – 19.3%

Home and garden – 15.5%.

Baby products, toys, and games – 9.8%

Beauty and health – 7.6%

Car products – 5.3%

Sporting goods – 3.8%

Tools – 3,3%

Other – 11,9%
The online services sector took a more active role in sales. On Black Friday in 2022, event tickets (10.6%), various online services (6.8%), and PC and mobile games (6%) held the top three positions. 
The above categories are still relevant in 2023, but some have become even more popular among MENA customers. These major product categories currently show the most significant growth:
Automobiles, Parts & Accessories +26%

Toys & Hobbies +22%

Mother & Kids +17%

Women's Clothing +15%

Home Improvement +14%
Where to attract customers?
Admitad estimates that in 2022, content websites and online media attracted more than 23% of all global sales during the Black Friday shopping frenzy. Users who used offers from cashback services placed an additional 20.3% of orders. 14,4% of purchases were made by visitors to affiliate websites, more than 9% by coupon users. Brands received 8.6% of sales from contextual advertising and 8.2% from social media.
Reviews and recommendations by content platforms played an even more important role for local MENA shoppers, accounting for more than 30% of all purchases in the country. Affiliate stores attracted another 18% of orders. Contextual advertising and social media also had higher buying activity – 15% and 11% respectively. 
It's also important to pay attention to those sales sources that are rapidly gaining popularity among MENA audiences in 2023 and increasing the number of sales:
Affiliate stores +31%

Facebook +20%

Forums +10%
More and more brands are implementing partner marketing in their strategies – the number of MENA companies working with that tool will increase by 20% in 2023. The reasons for the growth are clear – partner marketing allows businesses to cover all ways of attracting customers and getting maximum coverage while not risking the budget when experimenting with new traffic channels. Affiliate sales and publisher's profits during Black Friday are expected to update record highs. Admitad estimates that publishers' profits globally jumped by 24,5% during this period in 2022; this year, they can expect even higher revenues.
It's important to consider popular categories and capitalise on the growing influence of certain traffic channels. This will allow brands to maximise sales and not lose out in the sales battle for customers.