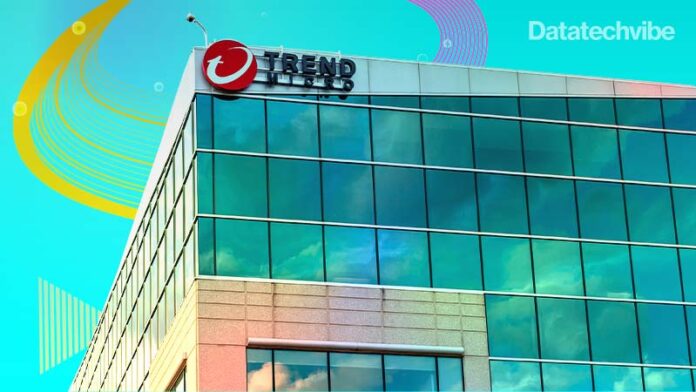 Starting with antivirus software, the global cybersecurity company has expanded from the endpoint to the network to the cloud 
Ransomware attacks are making headlines every day — threat actors have held oil pipelines and critical food supply chains hostage. Last year, nearly 70 per cent of firms were attacked by an unknown, unmanaged, or poorly managed internet-facing asset. Against this backdrop, IT teams are aware of the risk implications of running disjointed multiple-point products. Trend Micro, which started with antivirus software over the last three decades, expanded from the endpoint to the network to the cloud — transforming from a product- to a platform-centric company. 
And that's one of the reasons why this global cybersecurity company, co-founded by Steve Chang, Jenny Chang, and Eva Chen in 1988, is worth more than $1.7 billion. The first quarter of the fiscal year 2022 reported 13 per cent year-over-year growth. These results add to its growth since its public listing in 1998.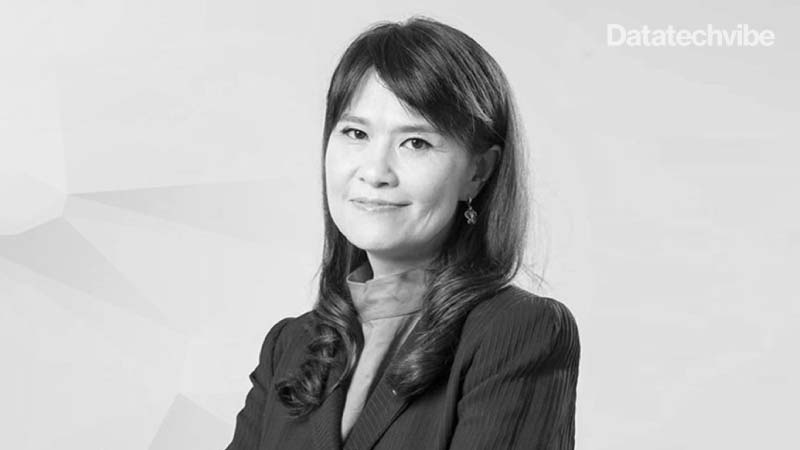 "While I am proud and humbled by our continued success and growth, I am not surprised because we have not slowed innovation throughout the constant change and uncertainty in our world," said Chen, co-founder and chief executive officer for Trend Micro, in a statement.
Innovating security platform
Gartner, in recent reports, stated that vendors are increasingly integrating diverse security capabilities into a single platform. By 2025, 70 per cent of organisations will reduce to a maximum of three the number of vendors they use to secure cloud-native applications, and by 2027, half of the mid-market security buyers will use XDR to help consolidate security technologies such as endpoint, cloud, and identity. Trend Micro seems to be on point. It meets the demand for more integrated and consolidated security systems. However, it still has some distance to develop an all-in-one cybersecurity product. 
Working with an array of technology partners, including Google Cloud, Microsoft, Okta, Palo Alto Networks, ServiceNow, Slack, Qualys, Rapid7, Splunk, and Tenable, to pull data from their products to enhance customers' views and assessments of lurking cyber dangers, it recently launched Trend Micro One. It's an attack surface management and cybersecurity platform. 
"We are so proud that ecosystem partners value integrating into our platform. Collectively we help enterprises fight the bad guys known as cybercriminals. Alone we are strong, but together our industry is unstoppable in helping customers eliminate security gaps anywhere, identify internal and external enterprise assets, and take critical steps to mitigate them," said Kevin Simzer, COO of Trend Micro, in a statement.
This unified platform enables organisations to understand better, communicate, and lower cyber risks. The unified cybersecurity platform delivers protection across the endpoint, network, email, IoT, and cloud, helping customers optimise protection, detection, and response, leveraging automation across the key layers of their IT environment. The platform leverages 250 million sensors to continuously detect dynamic attack surfaces, analyse risk, and respond with security, the company claims.
Preventing malware infection on servers in the internal DMZ and vulnerability attacks from the IT to the OT environment are many challenges Trend Micro provides solutions to. The company claims that IT, OT, and CT-integrated threat intelligence and solutions reduce monitoring complexity and operating costs. 
Beyond traditional intrusion prevention system (IPS) capabilities, its Cloud One network security includes virtual patching and post-compromise detection and disruption as part of a hybrid cloud security platform. It addresses the cloud security requirements, protecting several of the most used cloud services, such as computing, file storage, containers, serverless functions, and virtual private network. 
As a cloud and enterprise cybersecurity vendor with 7,000 employees across 65 countries, its portfolio includes products and solutions related to detection and response, network security, user protection, cloud security, IoT security, enterprise ransomware protection, and regulatory compliance.
Partnerships and alliances
Over the years, the company has made strategic alliances with the largest and most critical IT vendors that drive and shape IT strategy and environment to simplify deployment and improve efficiency. It works with Amazon Web Services, Microsoft, Google, VMware, and IBM, among many others, to optimise performance and value. 
In February, Cowbell Cyber, the industry's first AI-powered cyber insurance provider for SMEs, announced its partnership with Trend Micro to improve access to cyber insurance. The partnership gives Trend Micro's MSP partners and customers exclusive access to an all-digital, streamlined application process for Prime 100 cyber insurance policies. Earlier, Fujitsu and Trend Micro collaborated to focus on the security of private 5G networks.
Detecting billions of threats
Moreover, globally Trend Micro solutions stopped over 94.2 billion threats in 2021, a 42 per cent increase in the number of detections recorded in 2020. The company gathers threat intelligence from around the world and discovers key insights from millions of threats daily. Recently, its research arm found cloud computing resources are caught in an ongoing battle among cryptocurrency mining groups. 
Having one of the most geographically dispersed customers in the industry, its global threat intelligence engines and researchers also observed multiple attacks and threats stemming from Russia's invasion of Ukraine. 
This intelligence was shared to help protect businesses that these threats may impact. Furthermore, the company added an integration with Palo Alto Networks Cortex XSOAR to simplify investigations and response times for joint customers.
Growing presence in the Middle East
Trend Micro has become a key cybersecurity player in the Middle East and Africa (MEA), including UAE, Egypt, and Oman, after establishing its MEA headquarters in Riyadh. In February, it announced a strategic agreement with the Ministry of Communications and Information Technology of Saudi Arabia at LEAP 2022 in Riyadh. This initiative aims to maximise investment in hybrid cloud security solutions, endpoint protection, network security, and extended detection and response against security threats through Trend Micro local cloud data lake for cybersecurity SaaS solutions in the Kingdom.
Last year, Help AG, the cybersecurity arm of e&, partnered with Trend Micro to enable its customers in the UAE and Saudi Arabia to avail of security capabilities without sending their data to the cloud, alleviating concerns regarding data privacy.
Its 2021 mid-year round-up report revealed that home networks in the region became a major attraction for cybercriminals as they looked to pivot to corporate systems. The company claims its Smart Home Network (SHN) solutions blocked nearly three million inbound and outbound attacks and prevented over six million such SHN events in Saudi Arabia. In the UAE, its solutions detected and blocked over 31.6 million email threats, more than 5.4 million malware attacks, and nearly 36 million URL victims' attacks. In May, Trend Micro presented enterprise security innovations and insights at the Future of Data Centers Summit 2022 in Cairo, Egypt, to strengthen the country's security infrastructure and protect its digital ambitions. 
With over 500,000 businesses using its software across 250 million endpoints, the company continues to anticipate and prepare for new threats as digital transformation brings additional vulnerabilities.