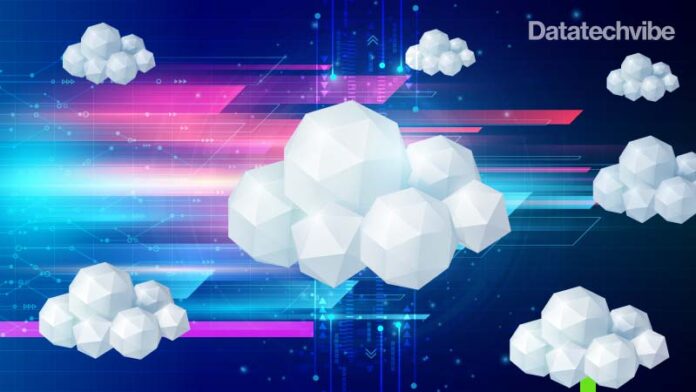 Microsoft, Google, and Amazon are in a race for cloud mastery, but is there a place for other cloud service providers?
Larry Ellison, Oracle's billionaire co-founder, touts his cloud over the competition at every opportunity. Taking a dig at AWS outages, last December, Ellison, at Oracle's quarterly earnings conference call quoted a company customer who told him that the reason Oracle was so popular was due to its lack of downtime. He said: "…Oracle's cloud never ever goes down. We can't say that about any of the other clouds. We think this is a critical differentiator."
In a similar vein, in 2016, Ellison said Oracle handles "databases much better than Amazon". He also railed against Amazon's cloud security and said Oracle's technology is superior, especially the managed database MySQL. Whatever said, the fact is, Amazon leads the pack in the cloud market.
Unsurprisingly, since the cloud market – likely to surge to a valuation of up to $1 trillion by 2030 –  is bigger than ever, there's a rush among cloud service providers (CSPs) to gain market share against undisputed cloud leaders – Amazon, Microsoft and Google.
The ability to specialise has expanded, allowing new and old CSPs to innovate, adopt emergent technologies such as augmented reality and blockchain and AI in their services, much like the big-tech stable.
With cloud software being a booming new trend, we expect to see more competition between players. It is AWS which currently has the greater market share, with 32 per cent and growing. It is followed by Microsoft Azure at 20 per cent and Google Cloud at 10 per cent. And then there is Oracle Cloud, IBM Cloud, Salesforce, SAP, Rackspace, AT&T, HPE, dividing the remaining pie.
But one cannot judge strictly on numbers. Because if we do, we, arguably, will miss the mark. There are new innovations that paint a favourable picture for other players in the space.
Gartner predicts that in 2022 the global cloud revenue is estimated to reach $474 billion, which indicates that the cloud will continue to be an investment priority for businesses.
Key differentiators

There is growing evidence to suggest businesses are looking around for alternatives. Enterprises are increasingly looking to leverage their applications and data in the cloud to drive innovation, market agility and increased security and governance, while cloud vendors are pitching enterprises to use their data storage platforms for everything from analytics to personalised experiences.
For the discerning enterprises, AI, IoT, analytics, edge computing, strongest security and provision of serverless and managed services offered within their enterprise cloud stack are the key differentiators.
Globally, although Oracle's cloud infrastructure service is behind Amazon, in the Middle East, the Texas-based company is making a significant impact amid soaring demand, with clients such as ADNOC, Dubai World Trade Centre, DP World, Abu Dhabi Customs, Emaar Properties, Saudi Arabia Tourism Development Fund, Saudi Railway Company and Mashreq Bank.
Meanwhile, AWS, which is also seeing strong demand in the region, has been catering to dozens of clients, including Careem, Emirates NBD, Fetchr, Opensooq and Virgin Middle East.
Last year, Oracle opened a new cloud region in Abu Dhabi, providing storage capacity to regional enterprises.This is the second cloud region of Oracle in the UAE and its third in the Middle East. Oracle also plans to open a second cloud region in Saudi Arabia's futuristic city Neom. Even AWS plans to open an infrastructure region in the UAE in the first half of this year. The new AWS Middle East (UAE) Region will consist of three Availability Zones and become AWS's second Region in the Middle East with the existing AWS Region in Bahrain.
Although Oracle has 34 cloud regions globally and aims to open ten new centres this year, hyperscale providers Amazon, Google, and Microsoft dominate the cloud space worldwide.
According to Synergy Research Group, the total number of large data centres operated by these hyperscale providers, who continue to spend billions on expanding their global data centre footprint, increased to 659 at the end of the second quarter in 2021, having more than doubled since mid-2016.
There's room for competition

AWS is a major player in AI, database, machine learning and serverless deployments. It's launching new services and creating its own compute stack that aims to be more efficient. Expanding well beyond cloud compute and storage, its processors – the Graviton and the Nitro abstraction layer – can be the differentiator for AWS in the cloud wars.
Similar to AWS, Azure and Google Cloud also offer services in various categories, including compute, storage, identity, security, database, AI and machine learning, virtualisation, DevOps and more. As a result, in the cloud market, many enterprises have treated Amazon, Google and Microsoft as the only options.
As it stands right now, the evolving cloud landscape is bringing increasing competitive pressure. Amazon, Google and Microsoft account for over half of the data centre footprint, but in terms of data centre growth rate, it is ByteDance, Tencent and Alibaba that stand out.
Even Fujitsu, a company that doesn't get the headlines of the hyperscalers, has an extensive cloud portfolio, focused on hybrid cloud and multi-cloud. The company has rolled out rapid cloud solutions, and enabled tens of thousands of healthcare professionals to deliver critical support remotely.
Also, now, similar to Google and AWS, traditional enterprise vendors such as Dell and HPE have offerings to manage various cloud services. Dell is adding more capabilities to its Dell Apex cloud as-as-service portfolio, which are billed as tools to simplify and manage a multi-cloud infrastructure.
In the hybrid cloud and traditional data centre space, IBM, Hewlett-Packard and VMware have a decent presence. IBM has been consistently investing and building its services, and IBM/Watson are great solutions for enterprises looking to expand their data engineering potential. Cisco is also advancing its cloud strategy to help businesses connect, secure, and automate to deliver seamless digital experiences in a hybrid cloud world.
Meanwhile, Adobe and Workday are battling SAP and Oracle for more wallet and corporate data share, while Salesforce and ServiceNow are using their back-to-work enablement suites.
Relatively new kids on the cloud block but with the right approach and tech differentiation to become leaders in this space are AppOmni, a provider of cloud security posture management helping companies with monitoring and security across clouds. And CloudSphere, a cloud governance provider, formed as a merger of HyperGrid, a provider of cloud management and governance, and iQuate, focused on agentless discovery and application mapping.
Recently, VMware and Nvidia partnered to enable next-gen hybrid cloud architecture, delivering both an end-to-end enterprise platform for AI and a new architecture for data centre, cloud and edge that uses Nvidia data processing units (DPUs) to support existing and next-generation applications. This collaboration is enabling enterprises to accelerate AI adoption, to extend existing infrastructure for AI, manage all applications with a single set of operations, and deploy AI-ready infrastructure where the data resides, across the data centre, cloud and edge.
In the Middle East, governments and enterprises are ramping up their investments in cloud solutions and innovations, which presents a huge opportunity for local cloud providers. The public cloud market is expected to more than double in value to reach $2.4 billion by 2024 in the region.
As enterprises are on the lookout for innovations that will keep them ahead of the competition as digital transformation takes precedence, local cloud providers are accommodating the high demand for cloud services. Last year, Moro Hub, a Digital DEWA company offering next-generation digital and cloud services, partnered with Kloudspot and OmniClouds to drive enterprise modernisation through cloud-based services and expand its digital and cloud capabilities and offerings to clients across the MENA region.
Over the years, it has partnered with CommScope, Dell, VMware, Huawei among others to strengthen its cloud capabilities, reinforcing its leadership as a cloud services provider in the region.
Meanwhile, UAE's largest supplier of data centre services and cloud computing provider, Khazna, is building multiple new data centres and increasing its capacity. Khazna currently operates three data centres in Abu Dhabi and Dubai. Last October, Etisalat Group and G42 announced plans to combine their data centre portfolios under the Khazna brand.
The dominance of AWS, Google and Microsoft in cloud infrastructure, globally and specifically in the region, cannot be understated. However, there are several CSPs, stepping up their game and investing in their infrastructure business to make the space truly competitive for enterprises to have more choice over their providers.
Increased competition means lower prices, faster delivery of new products and updates, and a higher quality of service. It will take some time before other players can gain ground, but ultimately, the platform that becomes a single pane of glass for cloud management will be positioned well.
If you liked reading this, you might like our other stories
Top 3 Trends Shaping Data Centre Industry
NFT Gaming: The Rising Tech