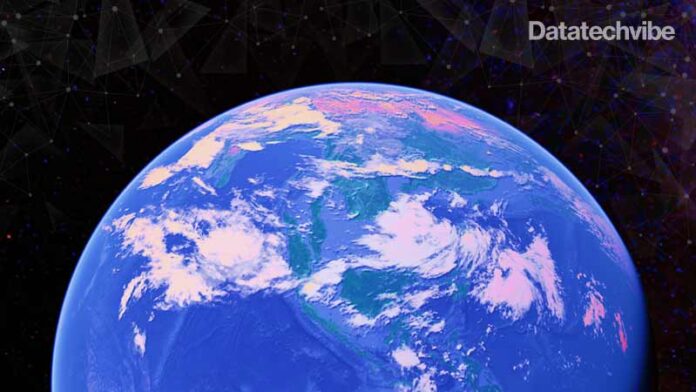 The Google Earth Engine is one of the world's largest, publicly available collections of Earth observation data
After being restricted to researchers, academia and non-profit organisations for over a decade, Google is opening access to its Earth Engine to all commercial and government entities worldwide. Google said that its move reflects demand from companies and government authorities worldwide to step up sustainability efforts that its Earth Engine can help enable.
Google's new offerings will help organisations utilise Earth observation data to understand climate risks better and provide insights to inform policies for adaptation strategies. With these data-driven insights, public sector agencies and researchers can improve their response time to climate disasters, make more accurate predictions, and implement disaster-response plans with greater confidence. The offerings — Climate Insights for natural resources and Climate Insights for infrastructure — are already impacting the public sector and can be used to inform many use cases, including land and infrastructure management and city and regional planning.
The Google Earth Engine is one of the world's largest publicly available collections of Earth observation data. The latter continuously scrolls a stream of Earth observation imagery from a host of satellites deployed in orbit around Earth, along with other imagery resources to offer a constant and near-live feed of Earth-imaging data to those who have access to the platform. In combination with geospatial cloud computing platforms integrated into the Google Earth Engine, such data offers analytics and insights on various factors pertaining to a region such as climate data, possibility and impact assessment of natural disasters, and management of diseases in multiple regions, and more.
It is this that Google says will help companies and governments worldwide, which can now keep an eye on target forest regions or other sensitive areas – and act accordingly. A pilot access project has been live, where SC Johnson, a US-based multinational consumer chemicals organisation, has used Google Earth Engine to develop predictive models of mosquito populations around Earth. Such models used available mosquito breeding patterns, combined with over one billion data points generated through Google Earth Engine, to predict which parts of the world might see the highest concentration of the disease vector in upcoming times.
The opening up of geospatial imagery data worldwide, including its liberalisation in India, has opened the scope for numerous private operators in space to offer similar satellite imagery and analytics to government bodies and private companies back on Earth. Google's Earth Engine data will be a key rival for private operators and is available now for companies and governments. However, Google has confirmed that the Earth Engine will remain free to access for nonprofits and academia.
If you liked reading this, you might like our other stories
Location, Location, Location
The Top 5 Announcements Nvidia Made At GTC 2021