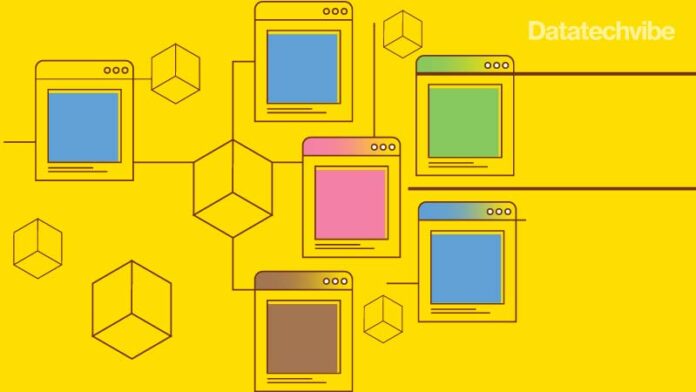 A tamper-proof ledger offers many advantages and use cases for businesses across all industries.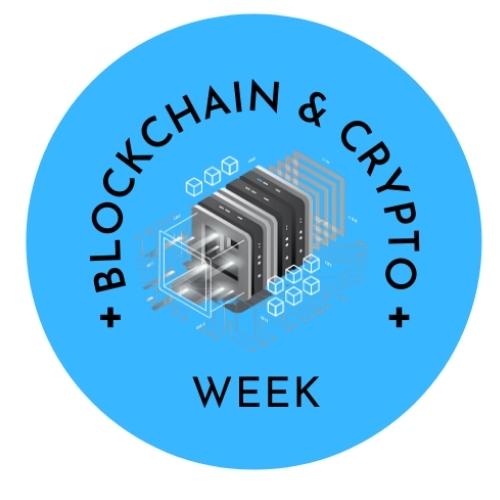 Blockchain has gained popularity in the last couple of years, thanks to Bitcoin. However, the use of blockchain technology goes beyond cryptocurrency now. It's a game-changer for industries like BFSI, healthcare, education, real estate, supply chain, and, of course, IoT. 
According to a study, the global blockchain market is projected to grow at a CAGR of 67.3 per cent to reach a value of $39.7 billion by 2025.
The increasing popularity and industrial applications are skyrocketing thanks to blockchain's innate qualities. Like an immutable and completely transparent decentralised and distributed ledger. With no centralised authority to manage the blockchain network, all the peers in the network verify the information stored in the blockchain ledger. So, it comes with security and reliability with barely any chance for cybercrime. 
All these qualities make blockchain technology one of the most revolutionary technological tools. A tamper-proof ledger offers many advantages and use cases for businesses across all industries. 
Banking, Financial Services And Insurance (BFSI)
The financial sector is known as the pioneer in deploying blockchain technology, revealing its limitless opportunities. Offering a reliable and efficient way to create a trail of activities that requires enhanced security measures, blockchain is a safer way to process payments internationally and transfer money.
Multinational banks like UBS and British Barclays have recently implemented blockchain to streamline back-office operations and settlement. According to experts, it would potentially decrease the $20 billion expense for third parties involvement. For instance, recently Barclays invested $5.5 million in startup Crowds that helps business to promote B2B cash turnover offering alternate payment collection and automation of e-invoices. 
Also, blockchain delivers safe and secure insurance services and values, thanks to smart contracts. These DLT-powered contracts enable both clients and insurers to maintain transparency. 
IBM launched an insurance solution called openIDL in 2018 with the participation of AAIS (a national insurance advisory company). It is an open hyper-ledger blockchain network that aims to reshape how the data is collected through insurance optimisation regularly. 
Also Read: Blockchain + IoT: A Perfect Match 
Healthcare
Healthcare is one of the most vulnerable sectors when it comes to cybersecurity. Medical institutions seem to be unable to share data between providers and internally, safely and securely. Secure data distribution between clinics and hospitals can increase the accuracy of diagnoses, the effectiveness of treatment and overall affordability for patients.
Integration of blockchain in healthcare will enable the clinics, patients and other participants in the collaboration process to grant access to their networks without putting critical data at risk. An AI-powered startup in association with IBM created the mobile application to manage and maintain personal patients' data better. The app doesn't really store the health data but allows users to control the access and commercial use of their health records. The market for such links to human body devices is expected to grow to $14.41 billion by 2022.
Healthcare providers are testing wearable to track patients' health. These devices collect various data such as blood pressure, heartbeat, the quantity of water or food consumed per day and many more data points. In this case, blockchain can help securely transmit those records to medical representatives by decentralising stored data and ensuring protected information sharing. 
Government
One of the greatest examples in the region is the Smart Dubai project that seeks to make Dubai the happiest city in the world-embracing technology. What is powering the city's blockchain technology? The goal to become a smart city is carried out by leveraging a wide range of technologies including blockchain, AI, IoT. Adopting blockchain technology Dubai stands to unlock $1.17 billion in savings annually in document processing. 
For the acceleration and facilitation of blockchain technology solutions, the Blockchain Platform as a Service was created in partnership with telco Du to give all government entities the freedom to build on a shared framework. The BPaaS is a fully managed, scalable, secure platform with low-cost access through pay as you go, model. BPaaS has officially been recognised by the Smart Dubai Offices as one of the main official tools to support government entities' prototyping activities.
Entertainment & Media
The forecast for worldwide investing in blockchain solutions for the media sector is $1.54 billion in the next four years, with an annual 32 per cent increase during 2018-2024. The growth of the blockchain market in media is caused by further transforming content into the mass-market commodity and growing piracy activities, compromising content security. Added to this are issues related to third parties that enable the sharing of content between publishers and end-users, which leads to costly and unprotected transactions. Blockchain helps content creators combat these problems and increase their revenues by delivering real-time monetisation models. This solution has the potential to cut expenses for payments by 40 per cent to 80 per cent. 
Without appealing to different vendors, media companies reduce associated costs and save time for all counterparts of the process. The only hurdle in the way of blockchain transformation in the media industry is the lack of standardisation and costly implementation efforts.
Also Read: Blockchain Boom – Top 10 Cryptocurrencies Today
Retail And Consumer
When we talk about blockchain technology, brick and mortar retailers lag behind in technology adoption, although there's a gradual shift in thinking. As more consumer transactions are being done online, blockchain legitimises trust.
Consumer's expectations around delivery time, sourcing, transparency and authenticity are changing and blockchain will essentially play role in helping retailers deliver on those expectations, especially when it comes to mobile payments, supply chain and finance applications.
Retail giant Walmart has put its leafy greens on the blockchain, while Alibaba is adopting blockchain solutions for its subsidiaries to effectively track its cross-border shipments.