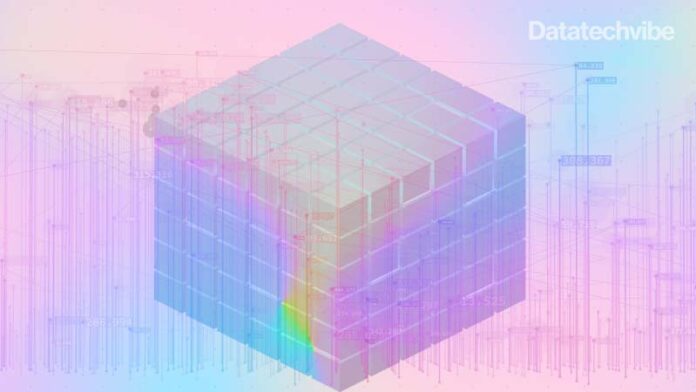 Adoption of operational data is a business imperative, especially in the heavy asset industries
Despite strong efforts, most industrial companies are falling short of capturing the full value from their data. If this sounds familiar, your business is not alone. Considering the challenges companies like oil and gas, automotive, and manufacturing face in delivering real impact from data, it isn't surprising.
A wide range of issues prevent companies from properly harnessing data, including large upfront investments with unclear returns, plans not fit for purpose, loose data governance standards and not well-defined operating model, and most importantly, dependence on silo driven technology, according to Mckinsey.
Recently, industrial AI software provider Canvass AI partnered with industrial data DataOps software company HighByte to accelerate industrial companies to unlock the value of operational data and leverage AI to improve the performance of their assets and processes. This partnership comes when companies are struggling to cut the complexity of extracting value from data and deploying AI to scale insights across their operations.
According to Deloitte, manufacturing generates about 1,812 petabytes of data every year, more than communications, finance, retail, and several other industries. Despite this, manufacturers struggle to extract meaningful value from it quickly.
According to industry surveys, industrial data analysts can spend up to 80 per cent of their time manually collecting and preparing their digital data before it can be applied to AI.
Is industrial operational data different? Yes, it is. Many industrial companies have capital-intensive operations, and not all manage to maximise the ROI, the reason being poor asset performance and efficiency, which negatively impacts business performance. Industrial operational data breaks down silos and optimises the availability and usability of data generated in industries. The data platform provides real-time data support for operations and engineering technology, including drawings and CAD models. This is the key differentiating factor.
These industries, which generate vast amounts of data, reap greater value when they accelerate digital transformation. They can unlock valuable insights from operational data, deploy capital where needed, and create new processes to increase revenue. Not to mention that optimising data collection and analysis lead to optimising operations.
Industrial operational data platforms offer the combination of data-driven statistical and physics-driven process modelling and simulation, and a machine learning model based on a hybrid of the two provides the best results. The data platforms also enable users with low-code/no-code application development and model lifecycle management tools.
However, it isn't about technology; collaboration between experts is essential in making data valuable and useful for data consumers across an organisation. The democratisation of data helps to save process knowledge, and technical continuity for new engineers to quickly understand, manage, and enrich existing models.
The decision-making process can be efficient and effective by automating the data pro­cess and creating a centralised platform. This integrated data platform can collect data from various systems and sensors, analyse and identify to bring focus to operational and safety improvements is critical. However, some organisations are pivoting from central-enterprise data to a domain-led architecture, leading to improved time-to-market on data-driven services and products.
Efficiency is a key benefit of operational data. It's cost-saving as it reduces waste and achieves sustainability targets by introducing industrial operational data across the operation.
Being data-driven and digitally enabled can now make or break industrial businesses. Several vendors now support industrial companies to improve product quality and on-time deliveries, lower costs, and optimise energy consumption.
For the past few years, industrial companies have been making data-driven decisions faster to improve performance, increase quality, and reduce their environmental footprint by putting machine learning and AI on top of their operational data layer. Ultimately, the right data, paired with an efficient execution tied to agile delivery, gives industrial companies the best chance of data success.
If you liked reading this, you might like our other stories
5 Ways Cloud Is Helping Banks Drive Operational Resilience 
Decision-Making Is Now Totally Dependent On Data