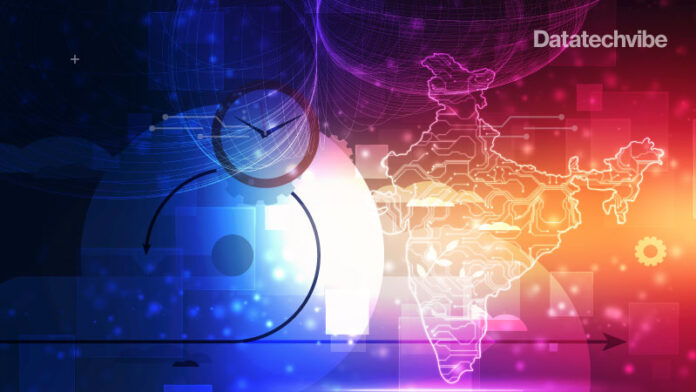 For many years, innovation has been a key driver of the technology industry and continues to revolutionise many facets of our life.
As a developing country, India has also been positively impacted by this change and has had to adjust to the shifting times. From retail to education to the banking industry, there has been significant adoption of technology in India. 
The nation's digital infrastructure has elevated exponentially as more and more people now have internet access. This article will provide a detailed overview of how India is adjusting to the continuing transformation in the technology industry, from the government's efforts to transform India into a digitally-enabled nation to the private sector's interventions.
India is a populous nation where the majority of Bharat remains to be linked to the internet. The government has made substantial expenditures to make India a digitally enabled country. It has been attempting to accomplish this partly through the broadband programme. 
Under this scheme, the government has installed fibre optic networks in several locations to bring high-speed internet connections to various regions of the nation. In addition, the government is investing heavily in rolling out the fifth-generation (5G) networks across the country. This will facilitate high-speed internet connections to people across the nation. Additionally, the government is investing in developing digital infrastructure in rural areas and this will assist in delivering internet connections to remote residents.
Both the public and private sectors are driving the demand for digital consumption. For example, more than 1.2 billion Indians have been enrolled in the biometric digital identity programme Aadhaar, and more than 10 million enterprises have been brought into a unified digital platform through the goods and services tax. 
Competitive offerings by telecommunications firms have increased internet subscriber base and data consumption, which quadrupled in 2017 and 2018 and has helped bridge the digital divide; India's lower-income states are expanding their internet infrastructure and subscriptions faster than their higher-income counterparts.
The number of Internet users in India is estimated to increase by around 40 per cent to between 750 and 800 million by 2023, while smartphones will also double to between 650 and 700 million. The primary reason for an increase in internet users will be the rise in urban employment and consumption of online content. With the help of 5G and other technologies, rural customers will also have access to high-speed internet. Simultaneously, urban customers will have access to a greater option of internet-based services.
There has been a substantial increase in technology adoption in numerous areas of the Indian economy in recent years. For example, in the healthcare industry, artificial intelligence has been utilised to provide diagnostic services that assist physicians in making correct diagnoses. Similarly, AI has been utilised in the agriculture industry to analyse soil and crop data, enabling farmers to make more informed crop and fertiliser management decisions. These technologies have significantly contributed to the enhancement of the standard of living in India. They have also contributed to creating new employment prospects, which will continue in the future.
Digital experience and customer-centricity have become critical goals for businesses across all industries. For example, due to the increasing popularity of online shopping, online retailers are now concentrating on providing an exceptional shopping experience along with making the offers more relevant for the user based on the user profile and demography. Similarly, hotels are investing in the customisation of their booking and travel-related services to match the needs of their clients. 
Through their websites and mobile applications, banking institutions increasingly focus on providing a tailored experience to their consumers. In addition, by expanding access to insurance, health care and financial services, these technologies are helping to enhance the quality of life for the people of India.
Today's fundamental problem for clients relates to the primary pillars of real-time streaming data products holistically covering origination to exploiting it with AI/ML to create top-line growth and bottom-line improvement. With the increasing adoption of technologies like IoT, AI, and machine learning, businesses are producing vast quantities of data. This data must be collected, stored, and analysed in real time for businesses to make informed decisions. In addition, as enterprises increasingly adopt distributed computing technologies such as microservices, they are adopting a service-oriented design that necessitates cloud-based hosting. This is causing a substantial increase in the amount of data collected and stored by enterprises.
The current digital revolution revolves around data and the commercialisation of data. Numerous businesses are investing in new technologies such as AI and ML to get insights from their data and make more precise business decisions through data products. The insights derived from data enable organisations to increase their revenue and participate in personalised interactions with their customers.
Executives must also foresee the digital forces that may disrupt their organisations and invest in establishing skills, such as partnering with universities and outsourcing or acquiring expertise to execute digital projects. In addition, governments will need to invest in digital infrastructure and public data that organisations can leverage while also implementing robust privacy and security safeguards. To help fuel India's digital transformation, citizens must adopt digital tools and participate in policymaking.