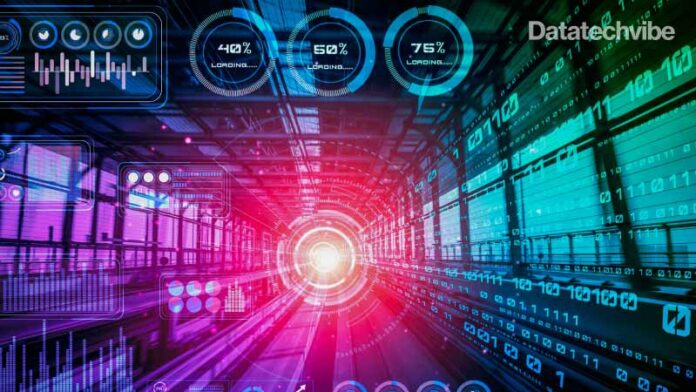 Has your organisation explored augmented analytics? It can simplify the data analysis process to gain important insights into your data to inform your business strategies.
In the world of business intelligence, augmented analytics solutions have been gaining traction, and for good reasons. According to Triton's research report, the augmented analytics market in the Middle East and Africa (MENA) region is estimated to develop at a compound annual growth rate of 22.73 per cent until 2028. The global augmented analytics market size is anticipated to expand from $5.1 billion in 2020 to $25 billion by 2026, at a CAGR of over 30 per cent during the forecast period of 2021-2026. 
The market is driven by an increasing number of complex business data and growing implementation of advanced business intelligence and analytics tools. 
In 2017, Gartner published a report that introduced the concept of augmented analytics, defining it as "an approach that automates insights using machine learning and natural-language generation."
Gartner further distinguishes augmented analytics as "the next wave of disruption in the data and analytics market" that "data and analytics leaders should plan to adopt."
Few years down the line, organisations are making assured, confident decisions by optimising data collection and display designs, without relying on specialised data science skills or IT help with augmented analytics solutions. 
In a bid to boost analytics using artificial intelligence (AI), business analysts are now digging into machine learning (ML) via familiar business intelligence (BI) and planning workflows, thereby reshaping how decision-makers take action. The contextual nature of the analytics facilitates users to receive broader and more profound insights in only a few clicks.
Augmented Analytics incorporates AI, ML, and BI into existing workflows. It uses natural language processing (NLP), and natural language querying (NLQ), and natural language generation (NLG), the process that translates a machine's findings into words and phrases that humans can understand, enabling users to gain access to conversational analytics and user-friendly queries. 
Augmented analytics can benefit businesses in a myriad of ways:
Deeper data analysis
Implemented across industries, in marketing, finance, HR, and accounting, augmented analytics uncovers dynamic insights for assessing content and helps to figure out the "important" parts from statistical information. 
By analysing exhaustive data combinations, it can pinpoint which factors are truly influencing your output. It taps into user data such as what role they hold, what data they used to find in the past, and the data searched by their respective networks. It automates finding the most essential insights or changes in the business to optimise decision making. 
Since machines can efficiently analyse myriad data sources and combinations, augmented analytics allows for more in-depth data analysis, packaged in a way that's easy to understand. Ultimately, it simplifies the data analysis process so you can gain important insights into your data that can inform your business strategies.
Faster results
Augmented analytics platforms crunch data much faster than a data analyst could. It invokes the power of ML to process more data at a much faster rate than data analysts can, which can be weeks. It allows business users to get answers to their questions directly, in a matter of seconds. They don't have to wait for data analysts to fill the gap.
Diminishes human bias
It's challenging to draw a comprehensive, unbiased and completely accurate conclusion. In a typical BI model, data analysts usually approach data by testing their theories and hypotheses; in doing so, they're operating on a premise of knowledge, which will always be limited in some capacity by their viewpoints. This means many businesses are potentially functioning with limited views into their data landscapes. ML works with minimal human interference, which means these algorithms aren't predisposed to the same bias. Augmented analytics promotes a decision-making culture that is based on facts and figures.
Democratises data
It democratises data, so data scientists and analysts aren't the only people who can make sense of the results. It breaks free from depending on data scientists for interpretation, and IT for data collection. More individuals in an organisation become data focused and empowered by data since it becomes a part of their everyday activity and not just reserved for the data professionals.
Better use of resources
IT and data professionals are freed up to focus on strategic matters and special projects. When your data analysts aren't bogged down with questions, they have more time to focus on deeper research that machines can't yet support, providing more bang for your buck.
Many companies may find the flood of analytics as overwhelming as the flood of data that precede it. And choosing the right vendor and solution can be a complicated process. It requires in-depth research. Here we have listed six augmented analytics software providers in the MENA region.
Also Read: Is Augmented Emotions Working?
It offers an expansive range of BI and analytic capabilities under two distinct product lines. The Cognos Analytics platform is an integrated self-service solution that allows users to access data to create dashboards and reports. IBM Watson Analytics offers a ML-enabled user experience that includes automated pattern detection, support for natural language query and generation, and embedded advanced analytics capabilities. IBM's BI software can be deployed both on-prem or as a hosted solution via the IBM Cloud.
A major player in enterprise BI and analytics, the company's flagship platform, Power BI, is cloud-based and delivered on the Azure Cloud. It's easy to visualise data and create reports personalised with your KPIs and brand. Users can get fast, AI-powered answers to business questions, even when asking with conversational language. It enables users to do data preparation, data discovery, and dashboards with the same design tool. The platform integrates with Excel and Office 36, and has a very active user community that extends the tool's capabilities. It also simplifies how you analyse and share large volumes of data. By using a no-limits Azure data lake, it reduces the time to get insights and increases collaboration between business analysts, data engineers, and data scientists.
It offers a search-powered data analytics platform that also automates manual tasks and answers ad hoc questions quickly. The product enables business questions to be asked in natural language, and technical skills are not needed to run reports or generate analysis. The platform is mobile-friendly and includes native voice recognition.
It offers a broad range of BI and analytics tools in both enterprise and business-user driven editions. The company's flagship BI portfolio is delivered via on-prem, and cloud deployments atop the SAP HANA Cloud. SAP also offers a suite of traditional BI capabilities for dashboards and reporting. The vendor's data discovery tools are housed in the BusinessObjects solution, while additional functionality, including self-service visualisation, are available through the SAP Lumira tool set.
It offers a search and AI-powered data analytics platform. The product features a proprietary Genius AI Engine that is designed to allow business users to ask questions about their data. It has NLP that interacts with users in plain language and creates narratives alongside data visualisations as well. The tool can also provide personalised recommendations by anticipating needs and automatically offering related insights and suggestions. Tellius is built on the Apache Spark distributed architecture.
Also Read: Gaining Maximum ROI with ABM and B2B marketing
Its Einstein Discovery and Einstein Data Insights have automated data discovery capabilities that enable users to answer questions based on transparent and understandable AI models. Users can also tailor analytics to their use case and enhance insights with precise recommendations and specific guidance. Einstein lets you create advanced experiences using customisable templates, third-party apps, or custom-build dashboards as well.
Its product capabilities are expansive, and range from data integration and API management to visual analytics, reporting, and data science. The company's BI and analytics portfolio comes in two main iterations: Tibco Spotfire features interactive visualisation, data preparation, enterprise-class governance, and advanced analytic capabilities and Tibco Jaspersoft supports traditional reporting and embedded BI functionality.
Digital transformation has made it imperative for organisations to adjust the perspectives of their work culture for decision-making, or else they cannot progress. Organisations have to reduce their dependence on data analysts, data scientists, and IT professionals. In the age of data, they need quick and trusted insights that augmented analytics provide.