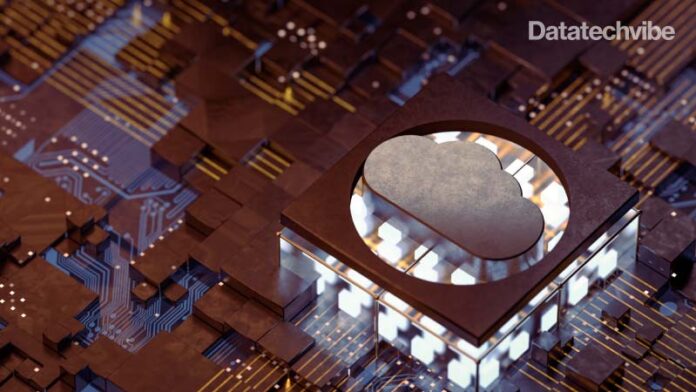 Hybrid cloud — a cloud computing environment that uses a mix of on-premises, private cloud and third-party, public cloud services with orchestration between these platforms — migration is a priority for many businesses across the globe. But many migration projects end up failing due to poor strategy or planning. According to Unisys, "Globally, one in three cloud migrations fail because the cloud is not part of the business' core strategy and planned for appropriately."  
Planning ahead and clearly outlined steps for transitioning to a hybrid cloud that is aligned with your business direction can help avoid common pitfalls. 
If you're planning to migrate to the hybrid cloud, here's our eight-point checklist.
Research your provider options
Your choice of public cloud provider is a decision you need to get right as there are dozens of cloud providers in the Middle East, with AWS and Microsoft Azure leading the pack. Moving to the cloud requires a significant investment of time and resources. It's important to thoroughly assess the services offered by each provider and how well those services align with your planned use of the public cloud. Think clearly if you want to use the public cloud solely for application workloads. In that case, you'll want something like AWS EC2 or Microsoft Azure. There are a slew of options out there, the key is to recognise that.
Potential Risk: Medium
Backup your data
To secure data in transit, encrypt all traffic. Meanwhile, if data is not located in the right environment, moving data across cloud environments triggers cloud networks and egress fees that can quickly add up. Ensure that necessary workloads reside in public cloud storage to avoid unnecessary transfers and prevent spikes in charges.
Potential Risk: High
Prepare a disaster recovery plan
Be ready with a disaster recovery plan that documents the processes, policies and tools to use in the event of an outage. According to Gartner, the average cost of IT downtime is $5,600 per minute. Because there are so many differences in how businesses operate, downtime, at the low end, can be as much as $140,000 per hour, $300,000 per hour on average, and as much as $540,000 per hour at the higher end.
So it's a real priority to cope with any outages and minimise downtime, particularly for those mission-critical applications that are central to your infrastructure. Although top cloud vendors offer built-in backup and recovery solutions, such as Azure's site recovery solution or AWS's disaster recovery services, have some sort of backup, so you are prepared for the worst-case scenarios with your hybrid cloud implementation.
Potential Risk: Extreme
Also Read: 5  Ways Cloud Is Helping Banks Drive Operational Resilience 
Check compliance requirements
A complete understanding of your compliance requirements before the transition to the cloud is important. Suppose any sensitive data will enter into public cloud systems. In that case, you must ensure the cloud provider has the required certifications to comply with any government policies pertaining to sensitive information you handle. Appropriate investigation is necessary to make sure your cloud provider complies with HIPAA rules. Check your cloud provider's website for a specific compliance section if its systems have been independently verified as complying with relevant regulations for data in your industry.
Potential Risk: Medium

Segment application workloads
Using a hybrid cloud set-up is to leverage the scalability and convenience of the public cloud to reduce the burden on on-premise systems and reduce the cost of your IT infrastructure. To make this happen, plan properly and balance workloads for applications. Decide which apps it makes sense to host on public versus private clouds.
The best advice is to segment your applications, first into those requiring the most control, monitoring, and performance management; these apps can be hosted in your private cloud. Other considerations include the need to keep information confidential and the data volume or scale of data produced by your apps.
Potential Risk: Medium
Migrate in phases
Identify processes, applications, or tools you could easily migrate to a public cloud system. These initial workloads can act as pilot projects, as you learn about the intricacies and nuances of smaller migrations before tackling a larger migration to a public cloud provider.
With each migration phase, check its impact on applications before making the move. This way, you can figure out which applications need updating before or during the migration process.
Potential Risk: Medium
Also Read: Cloud Adoption Strategies For Enterprises
Control your budget 
The ability to orchestrate workloads and data between public and private clouds can provide impressive cost savings; however, you need to carefully budget for your hybrid cloud IT investment. Provisioning a private cloud infrastructure requires significant upfront investment in software and possibly hardware. However, heavy reliance on public cloud resources can lead to large monthly usage bills. The key is finding the right balance that fits your company.
Potential Risk: Medium
Scaling strategy
A hybrid cloud setup makes it easy to extend IT capabilities by provisioning more resources from the public provider when your storage or computing needs grow. Since private clouds are scalable too, the right scaling strategy is important. In your scaling strategy, consider factors such as anticipated costs, the sensitivity of data, and the control you need over the applications that you scale.
Potential Risk: Low
Enact a security policy
In the hybrid cloud, it's tricky to get security right, so identify security needs early and put a consistent security policy that includes network security (encryption), unprotected APIs, risk assessments, regulatory compliance, data redundancy, and proper authentication
into operation before migrating. The best way is to link security between private/on-premises systems and public cloud systems into a cohesive whole.
Potential Risk: High