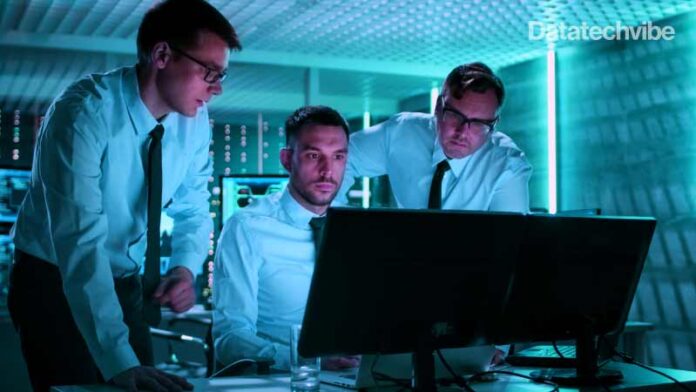 As technology evolves, enterprises should constantly adjust their cybersecurity strategies. But keeping up with cyber threats often feels like a losing battle for enterprises because staffing up a team of cybersecurity experts remains a challenge.
Enterprise put off looking for a security partner until after being attacked or being attacked or received a compliance audit, which puts them in a situation where they are forced to decide. 
Almost all the industries found out how easily they can be affected by cyberattacks. Especially since cybercriminals are taking advantage of the widespread global communication on the coronavirus to mask their activities. Malware, spyware, ransomware and Trojans are found embedded in interactive coronavirus maps and websites. Spam emails are tricking users into clicking on links that download malware to their devices. 
But to prevent this from happening, outsourcing cybersecurity has become the new standard, with the budget being slashed and scrutinised and a continuing lack of qualified cybersecurity professionals. Partnering with a security vendor, such as a Managed Detection and Response (MDR) service provider like Trend Micro, McAfee, could be a good way to stretch the security budget. 
Monitoring or maintaining an in-house security operations centre is quite complicated. So, enterprises are always better off focusing on their strengths and outsourcing the rest to a service provider with a team of dedicated security professionals who can help.
Given the growing list of CISO challenges, which range from justifying resource requirements to displaying a team's effectiveness, an increasing number of businesses are considering outsourcing some or all of their cybersecurity.
Also Read: Endpoint Protection And Best Practices for Remote Network Security
Prerequisites To Find The Right Security Partner
Enterprises must determine what to look for when deciding to outsource their security needs. CISOs have some expectations from their teams, a similar relationship exists with an outsourced cybersecurity partner; despite not being an internal member, they are an extension of the team.
In order to choose the right partner, CISOs should determine their team's strengths and necessary skills. One of the best ways to make the most out of a partnership is to find complementary skills. In terms of cybersecurity, look for a partner who not only has the expertise and tools to respond to security incidents without any delay but also can oversee and guide the enterprise's overall security journey. Also, an enterprise can consider the below points in order to find the right security partner:
Proactive protection of your company's data and reputation 

Able to provide expert guidance and executive communication

Able to keep up with the ever-changing legislative and regulatory environment

The ability to integrate with your team

An understanding of supply chain vulnerabilities
A true partner is focused on enhancing the company's security results than on selling new tools or services. Equally significant are the partner's organisational culture and values, which can be difficult to determine. Begin by obtaining references and learning about the organisation's priorities. Understanding the advantages of each security provider is crucial to choosing the right partner.
Also Read: Real-time Analytics, What Marketers Should Know
Maintaining A Successful Relationship With Security Partner
The relationship can be more fruitful if the security team collaborates and exchanges thoughts with the security partner. To keep in check, they are protecting what matters the most, the partner must have a thorough understanding of the company and its high-value properties. Enterprises must learn about various cyberattack patterns and how to better minimise risk by leveraging their partners' expertise. 
As a partner supports enterprises in the development of their cybersecurity program, CISOs should be able to see meaningful progress and monitor metrics over time. Security leaders will gain trust that they are creating a more stable company and a cybersecurity community where every cyber expert feels like they are part of the solution by delivering insightful security solutions and daily communication to the board. 
Only businesses that find the right security partner will be able to succeed in the long run.