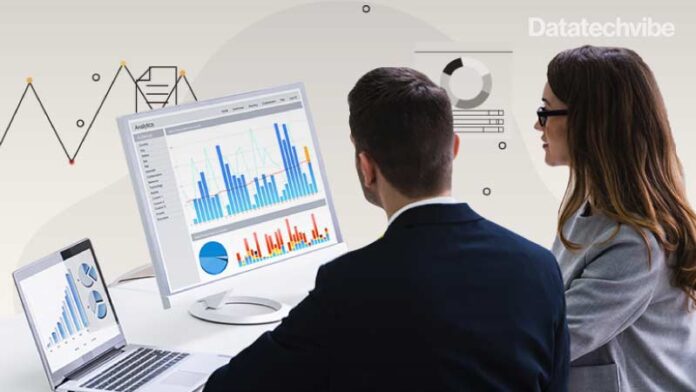 Pause a moment to consider what it takes to keep an economy growing in the digital era.
Let's take the United Arab Emirates for our model. The government here is in no doubt that technology must play a starring role. The UAE Digital Economy Strategy is focused on doubling the digital economy's contribution to non-oil GDP over the next decade. And Operation 300 billion, which will act as an accelerator for the country's industrial sector and multiply its contribution to GDP, mentions the words "technology" and "innovation" several times within its strategy document, often side by side.
The reason for the emphasis on technology? Insights. Insights make the difference between a bad decision and one that reinvents an entire sector. Insights are the secret sauces sought by every ambitious business leader. And for those insights, we turn to a particular champion within the modern digital business.
Meet the data analyst, also referred to as the business analyst. They love data. They love it so much that they are more content to clean a dirty dataset than take a bow in front of executives who are grateful for the latest actionable insight. This "Numbers Girl/Guy" is never done digging for gold nuggets. They eschew PowerPoint in favour of Excel, automating as many of their tasks as possible to clear their schedule for the next fascinating data project. And solving the problem is not nearly enough. They must see their solution applied in a way that adds concrete value to their organisation.
Other job titles for this role include business intelligence analyst, marketing analyst and financial analyst, but no matter the label, the core mission remains the same: Insights, insights, and more insights. And developments in data science, machine learning, and AI ensure that the role will only continue to grow, in scope and importance, in the years to come. If you are a data analyst of any stripe or wish to become one, here are some tips for success.
Unchain yourself from spreadsheets
The job is changing. For example, spreadsheets are the perennial comfort blanket of the data professional. But they are becoming increasingly obsolete as issues with data accuracy, siloed work, security, and human error combined with the emergence of big data bring complexities that spreadsheets alone cannot handle. Today's analyses are more advanced and require a different kind of data preparation. In the interests of smoother project development, a central location for all analyses promotes transparency and enables collaboration with data scientists, even if the end goal of the project is not a machine-learning model.
Upskill selectively
Lifelong learning is now crucial to remaining relevant in the labour market, and the same goes for adding value to your current organisation. The data analyst works in one of the fastest-changing fields around, one that adds new roles — data scientist, data translator, analytics product owner — regularly.
While becoming a citizen data scientist is always possible, many other in-demand areas can add value if the right skills are acquired to tap them. New data visualisation skills can make confusing data enlightening. Coding in SQL, Python and other languages can give people more autonomy to drive projects forward. And even a basic knowledge of AutoML can open doors to new insights without needing a data scientist. And do not ignore the significance of soft skills.
Learn the lingo
One example of an important soft skill is the art of storytelling. If you can put together compelling data narratives, you can add value to the stories themselves while inspiring buy-in from key allies for future projects. But to do this, you will need to learn how to talk the talk. That does not necessarily mean making the transition to citizen data scientist. It merely means developing a good understanding of the surface vocabulary of data science, machine learning, and AI to allow you to collaborate effectively with more technology-oriented colleagues and build convincing stories for stakeholders with no technical knowledge.
Part of providing great insights means being in the thick of as many projects as possible and understanding how they connect the business and its goals. Everyone is aligned with the data agenda in a successful digital business, including analysts.
Make way for Everyday AI
Everyday AI – a culture of data-oriented operations that pervades every department and role – is exactly the vision encompassed by the UAE government and other regional authorities. As data and AI become part of the fabric of business, siloes will evaporate to make way for people across teams and disciplines to use data and its insights as fundamental tools for work.
Some data professionals may see this new culture where others are encroaching on their territory. And they may resist. But Everyday AI helps everyone in the organisation be more successful through leveraging data. As Operation 300 billion recognises, technology and innovation go hand in hand. Restricting access to the former stymies the latter. And in the digital economy, that serves nobody.
Aim high
Be the best data analyst you can be and the business you serve will be the best at what it does. The years to come will make lofty demands of the analyst in all its guises. Data professionals will be instrumental in the progress, both inside the business and in the larger economy (digital and other). And now you can aim for the stars and be part of the story.
If you liked reading this, you might like our other stories
Future Data Analyst Will Be Customising AutoML Tools
Making Teams "Data-Aware"