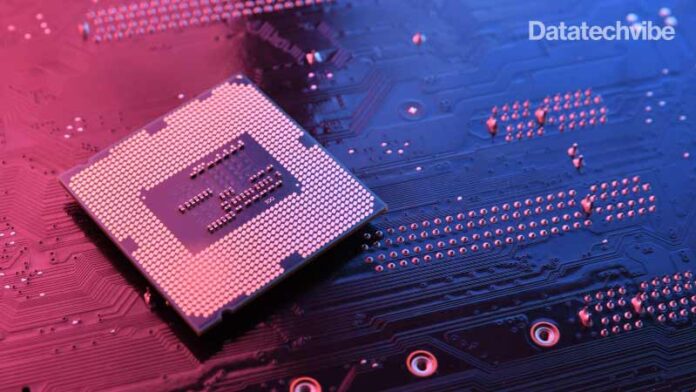 From gaming consoles and laptops to washing machines and fridges, chips are in billions of products — everything. But there's not enough to go around. The production of a single chip requires more than 1,000 steps. "The global chip shortage will become less severe in the second half of 2022, Lisa Su, AMD CEO, said at the recent Code Conference, though she warned that the first half of the year will be "likely tight." AMD sells processors and graphics chips for PCs, gaming consoles, and servers. 
The global shortage of computer chips that started earlier this year shows no signs of abating. Major chipmakers made big strategic bets on the more profitable and advanced chips needed for things such as 5G and servers, but it hit a glitch when the coronavirus plunged the global economy into one of its worst recessions. 
Glenn O'Donnell, vice president research director at Forrester, believes the shortage could last until 2023. "Because demand will remain high and supply will remain constrained, we expect this shortage to last through 2022 and into 2023," he wrote in an article. Even the boss of the US tech giant IBM has said computer chip shortage could last another two years.
On top of a spike in demand, a series of disasters, earlier this year, tangled the semiconductor supply chain: severe winter storm in Texas shutdown semiconductor factories, a fire at Japan's Renesas a key chip supplier for the industry, and drought in Taiwan, a major chip-making hub (chipmaking requires huge amount of water to wash away industrial chemicals).
Sectors hardest hit by the shortage
The crisis is seeing companies around the world scrambling to establish more chip-building capacity. The crisis also shines a light on an industry whose products have become ubiquitous and essential. As chipmakers are catching up to the demand following severe supply chain bottlenecks created by the pandemic — people working from home have needed laptops, tablets and webcams to help them do their jobs.
Shortages spread to other industries, including automotive which relies on chips for everything from the computer management of engines to driver assistance systems. Companies like Ford, Volkswagen and Jaguar Land Rover have shut down factories, laid off workers and slashed vehicle production. Consultancy AlixPartners says the chips crisis will cost the global auto industry $210 billion in revenues this year.
South Korean tech giant Samsung said that the chip shortage is hitting television and appliance production, while LG admitted the shortage is a risk. Apple has staggered the release of new iPhones to adjust for reduced supply. 
AMD's rival Intel said earlier this year that it would continue to invest in microchip manufacturing and would be a foundry to other chip companies. In March, Intel announced that it plans to spend $20 billion on two new chip factories in Arizona and build a plant in Europe. Taiwan Semiconductor Manufacturing Company (TSMC) has announced plans to spend over $100 billion to expand production capacity.
But in the coming months and, particularly over the holiday season, it's possible that even more products will fall foul of the shortage.
Exploring alternative solutions
Meanwhile, innovative companies are exploring alternative solutions, including using substitute chips. There is more hard work involved, including rewriting software and firmware to support the alternative chips. Tesla reported using this approach just to keep up with the production level.
Elon Musk revealed that Tesla could respond to the global semiconductor shortage by rewriting its vehicles' software and using alternative chips. "We were able to substitute alternative chips and then write the firmware in a matter of weeks. It's not just a matter of swapping out a chip. You also have to rewrite the software. So it was an incredibly intense effort of planning new chips, writing new firmware, integrating it to the vehicle and testing it to maintain production," Musk said. Between April and July, the company delivered more than 200,000 cars, which was possible because they changed the code.
Also Read: Are Middle East Businesses More Resilient Than Global Counterparts?
Major tech companies with in-house chip design units are already working hard to design chips specially tailored to their needs. Apple developed the M1 system of chips for tablets and MacBooks, Amazon developed the Graviton chip for servers, and Alibaba developed the XuanTie 910 for IoT technology.
While, one long-term solution to the crisis is to minimise the number of chips required in a system, Google, which developed the Tensor Processing Unit (TPU) for neural network ML, has signalled its intentions to design its own server-grade system-on-a-chip (SoCs), because it sees the technology as its next-generation computing platform. The tech giant has hired Uri Frank, who led next-gen Core processor development at Intel from 2016 to 2020, to head its server engineering chip design team to make it happen. Google has built mighty computing facilities to run its many services, and  "custom chips" are one way to boost performance and efficiency. 
Or perhaps, the next step is the merging of CPUs and memory. By shifting a fundamental property of computation, Princeton researchers, a couple of years ago, have built a new type of computer chip that boosts the performance and slashes the energy demands of systems used for artificial intelligence. The chip, which works with standard programming languages, could be particularly useful on phones, watches or other devices that rely on high-performance computing and have limited battery life. 
This March, the CEO of SK Hynix, the world's second-largest memory manufacturer, announced the merger of RAM and CPUs at the Institute of Electrical and Electronics Engineers' International Reliability Physics Symposium (IRPS). "There will be a convergence of memory and logic," Seok-Hee Lee said. "The concept is to add a few computing functions of CPU to DRAM." This moves more DRAM from plug-in modules directly into the same package that holds the CPU. This is faster, uses less power and reduces overall manufacturing.
Lee proposed cross-industry collaboration in the era of fierce competition for miniaturisation. He said it's the time various partners building the semiconductor industry ecosystem form a cooperative partnership. "Only by establishing a strategic partnership for Open Innovation based on collaboration and sharing with customers, suppliers, academia and government, can we shape a new era…"
Much of Lee's speech was devoted to necessary breakthroughs in chipmaking tech that he said SK Hynix would deliver to build faster, higher-capacity memory.
"We are improving materials and design structures for technical evolution in each field of DRAM and NAND, and solving the reliability problems step by step. If the platform is innovated successfully based on this, it is possible to achieve the DRAM process below 10 nanometers (nm) and stack over 600 layers of NAND in the future."
Also Read: Look at Cloud Holistically and Calculate the Total Cost of Ownership
Meanwhile, Latent AI is claiming to help companies weather out the crisis with its alternative software-based solution called Efficient Inference Platform (LEIP) Software Development Kit (SDK). The LEIP SDK can optimise and target a wide variety of hardware including CPU, GPU, and DSP. It has demonstrated support for Intel x86, ARM processors/microcontrollers, and Nvidia CUDA GPUs. Latent AI claims businesses can explore the use of alternative chips without the extra efforts to re-tune their algorithms toward a specific hardware target.
Time for open-source to get a second look
Another way to tide over the chips crisis is taking the collaborative, open-source principles that have changed the way software is written and applying them to chips. It's time open-source gets a second look by the semiconductor industry, not just because of the shortage but the high cost of designing and producing chips could be lowered, or perhaps better designs could be envisioned by drawing on the creativity of a huge number of willing coders. While some projects have existed in both EDA tools and IP, none have dented the $527 billion industry.
Momentum is building again for change. Researchers are addressing open-source hardware, and some new business models are emerging that may get the ball rolling. Some believe that once it gets started, it will be a huge opportunity for the technology industry, of course, with the full support of the fabs, IP suppliers and the EDA industry.
For its proponents, it is only a matter of time before this becomes the new standard.
Many of the disruptive technologies currently moving up the S-Curve in adoption rely on semiconductors. Whether it's electric and autonomous vehicles, artificial intelligence, industrial robots, or IoT devices, few disruptive technologies don't rely on semiconductors in one way or another. In fact, TSMC said its decision to ramp up capital expenditure to $30 billion in FY2021 was because of "multi-year structural megatrends of 5G-related and HPC applications."
The takeaway is that despite the obstacles in the semiconductor industry, it is important not to lose sight of the long-term trends that are already in motion and likely to structurally increase semiconductor demand over the next decade, or longer.