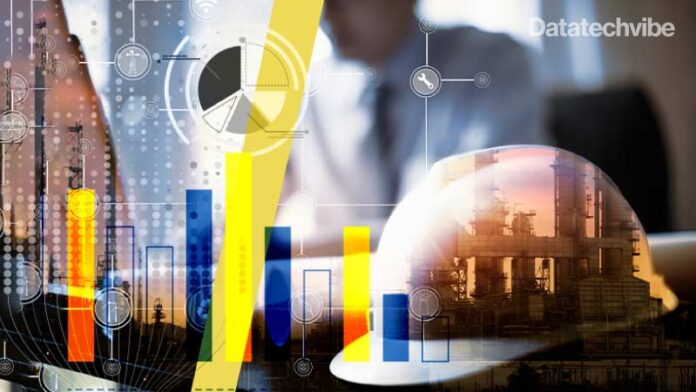 It is no news that Oil and Gas companies are constantly faced with immense pressure to stay competitive, especially in the current climate while striving towards becoming data-driven at the heart of the process to scale and gain greater operational efficiencies across the organisation.
Hence, the need for a logical data layer to help Oil and Gas businesses move towards a unified secure and governed environment to optimise the potential of data assets across the enterprise efficiently and deliver real-time insights. "What we are witnessing right now is a data revolution. It's not something exclusive to the oil and gas industry, we can see that data is naturally changing the lives of people across industries, across the globe. In every single country, we can see the array of artificial intelligence, algorithms and predictive analytics – they are changing the way we do business," said Alexey Sidorov- Data Management Director, Chief Evangelist-Denodo.
We spoke to experts from the industry about the role of data in the oil and gas industry and what it means for enterprise to be future-ready. Here is what Sidorov, Shaheela Banu – Chief Information Security Officer – Kuwait Gulf Oil Company and Saud Al Zakwani – Head of Data Science – Petroleum Development Oman had to say.
What we see today is that equipment in the oil and gas industry has become quite sophisticated. With it, comes the task of dealing with data from sensors, IoT devices, video streams at well sites, etc. This is a good move, it brings the opportunity to use AI and big data to predict, or digital twins to experiment without the risk on-ground.
But it also brings the challenge of collecting data in a centralised location that provides security, ease of use and how to leverage data with time complexity.
"There is a fantastic business opportunity to analyse the data and get valuable insights. However, we still need to deal with the traditional, relational data. We still have to have our traditional applications — all the data has to be managed collectively. We need to get all the data combined and consumed in a more a real-time manner. This is the new business requirement. Nobody wants to know anymore what happened months ago or yesterday. The new business requirement is to understand what's going to happen tomorrow and the day after."
Watch the webinar for the full conversation
Here is what you will learn:
How Logical Data Fabric and Data Mesh Architectures are enabling smart fields.
Recognise the linkages between data assets, the value chain, and high-impact domains.
Process real-time, streaming, and IoT data for analytical and operational uses.