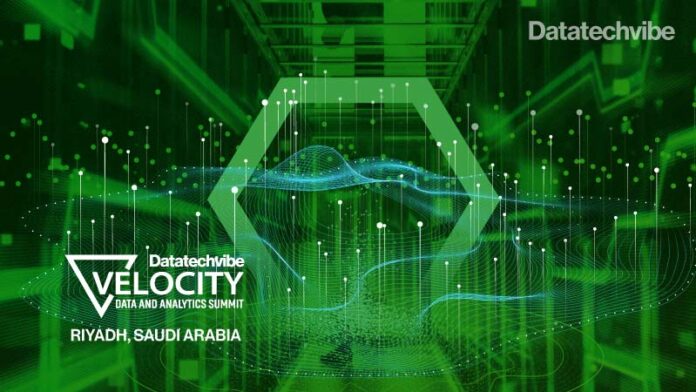 With only a few days left until the Kingdom's biggest data and analytics summit – Velocity, Data & Analytics Summit, Saudi Arabia edition – the summit will take place on 28 and 29 September 2022 – Datatechvibe highlights the torchbearers for digital transformation fueling the data revolution in the Kingdom.
The summit will cover a wide range of topics, such as building a data ethos, the future of data management and integration, capitalising on business intelligence in the new digital era, and fixing the quality of data at scale in enterprises.
Here's a look at the headlining speakers;
Abdulaziz Nasser Alkhlaif, Deputy Chief Executive Officer at Taib Healthcare Company
Abdulaziz Nasser Alkhlaif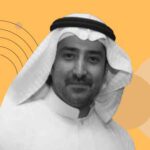 is a veteran with 25 years of work experience in the ICT and information management field, with around 15 years in the healthcare information and technology industry. The latest solutions he brought to the region and Taib Healthcare are implementing ERP and HIS System for hospitals in various stages of operation. He has worked as the architect of the system delivery, making sure it suits the organisation's objectives.
Abdulrahman Ibrahim, Chief Data and Innovation Officer at Madinah Region Development Authority, Saudi Arabia
Abdulrahman Ibrahim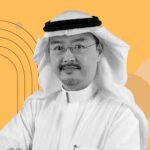 is the Chief Data and Innovation Officer at Al-Madinah Region Development Authority. He first joined the ministry as the Chief Socio-economic Development Officer. Before joining the public sector, he was a Chief Executive Officer in the private sector with 22 years of experience across various industries such as consumer goods, food manufacturing, medical supplies, and supply chain, where his operations covered the GCC market, Levant, and Africa. He's the co-author of Cities in a Time of Global Emergencies: Can Smart Cities Help?
Adil Belhouari, Senior Vice President at Riyad Bank
Adil Belhouari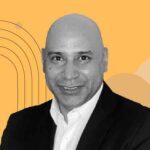 has over 22 years of executive management and leadership experience in various business and technology positions. He has a proven track record of achievements with cash flow and credit-driven lending products development, business planning, data monetisation, business information strategy, sales strategy and delivery management. Belhouari is currently working as Senior Vice President and Head of BI, Analytics & Data Science at Riyad Bank. Prior to Riyad Bank, he was an analytics and data mining expert at SAS Institute Inc. Through his years of experience in analytics and Insight fields, Belhouari's technical capabilities, business experience and strategic skills enabled him to lead even the most complex analytics projects of various scales and magnitudes, across multiple industries including banking, oil & gas, telecom and retail.
Alexey Sidorov, Data Management Director & Chief Evangelist, Middle East at Denodo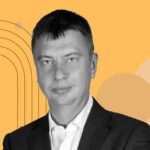 According to Alexey Sidorov, he was born with the passion for data programmed into his DNA. He started his career 27 years ago by building a volumetric model of radioactive pollution of the Chernobyl nuclear disaster zone with the Russian Academy of Science. Since then, he earned his reputation as a strategic adviser in all aspects of data management. Prior to joining Denodo as Chief Evangelist, Sidorov built and managed enterprise-wide data integration platforms for industry giants like Nokia and Deutsche Bank. In the last 15 years, he has been helping companies across three continents to digitally transform their business with cutting-edge data solutions from Teradata and Informatica.
Asad Mumtaz, Chief Data Officer at Bayan Credit Bureau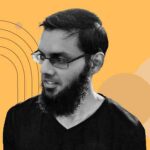 A qualified chartered accountant and accomplished data analytics and credit risk professional, Asad Mumtaz has been in the financial and credit risk domain for over 15 years. He has worked in leading regional and international credit bureaus with responsibilities ranging from credit and financial risk, data analytics, data management, solution design and delivery. Currently, he serves as the Chief Data Officer of KSA's only corporate credit bureau, he is responsible for all aspects of its data management, data monetisation, data-driven analytics and solutions delivery. He combines his domain experience working in credit bureaus (specifically in credit risk) with his professional financial expertise to drive value-added propositions at Bayan Credit Bureau.
Bader Aljundi, Associate Director, BI & Data Management at Emaar, The Economic City
Bader Aljundi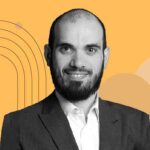 is a highly accomplished professional experienced in business intelligence & analytics, digital transformation, IT management, enterprise performance management, project management, and the design and implementation of advanced analytics solutions. He is the Associate Director – BI & Data Management at Emaar, The Economic City. He is skilled in partnering with business, leadership, and teams to define digital transformation strategy. He has a proven ability to grasp and apply new technologies and best practices quickly. And track record in successful and smooth implementation of projects and initiatives.
Dhafer M. Alshehri, Data Architecture Director at STC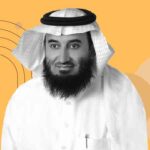 With over 24 years of experience in the IT industry, Dhafer M. Alshehri heads the data department as Data Architecture Director at STC. He has been looking over the data architecture domain since 2013. Conducting and leading comprehensive data landscape assessment, including data structure, data management technologies and data pipeline architecture. He leads the metadata initiatives to form a comprehensive view of corporate data. He also represents one of the corporate's core foundations of enterprise architectural practice.
Dr Essam Elhalhuli, Principle Data Specialist at Coursera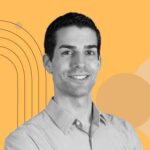 With over 15 years of experience in data analytics, data management and digital transformation, Dr Essam Elhalhuli is the Principle Data Specialist at Coursera. He is a PhD in nuclear and particle physics from the University of Birmingham, UK. Elhalhuli is the data specialist in the Global Solutions Consultancy team, where he advises customers on their skill development strategies to meet their business goals. Elhalhuli spent 11 years at ExxonMobil in various roles spanning many business lines and support functions. Throughout his career, he has focused on delivering the value of data through his technical work and advocating for adopting data-driven organisational change through leadership roles. He has been involved in several organisational transformations, including embracing agile methodologies in software development, cloud adoption for data science, and automation of data management processes.
Fouzan Al Sumait, Head of Data Science at Gulf Bank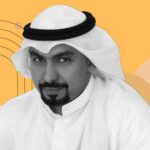 With over 15 years of experience in the industry, Fouzan Al Sumait is the Head of Data Science at Gulf Bank and the evangelist of the self-serve analytics culture across the bank. He leads the data science team, executing data and analytics projects to advance data practices throughout business units. Recently, Al Sumait led an organisation-wide implementation of Tableau as an enterprise business intelligence tool, empowering over 150 employees to make data-driven decisions.
Dr Hani Farouk A. Mohamed Eltalabawy, Director of Strategic Initiatives at Accord Business Group
Dr Hani Farouk A. Mohamed Eltalabawy
is the Director of Strategic Initiatives at Accord Business Group, a golden partner of SAS. Formerly, he was the head of the World Health Organisation Centre for Information Systems and technological innovations, which he established for Africa in 2016. Over 24 years, he worked in over 40 countries in the domains of Digital Health, IS, GIS, AI/ML, m-Health, and formulation of national/regional strategies. He contributed to technical publications and toolkits, was invited as a keynote speaker in specialised summits worldwide, and is a reviewer for journals like IEEE and EMHJ. Farouk's passion has always been to improve people's lives via innovation. He worked with a team that contributed to eradicating the Wild Polio Virus in Africa.
Salah Al-Ghamdi, Vice President, Adjacent Market at Zain Telecommunication Company Saudi Arabia
Salah Al-Ghamdi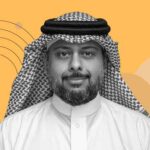 has served as the Vice President for Adjacent Market at Zain KSA since November 2016. He plays a pivotal role in Zain KSA's digital transformation journey and participated in setting the company's strategies and execution plans, particularly through data analytics and governance, utilising drones and adopting new digital business models in several sectors, including financial technology. Al-Ghamdi has 20 years of experience in marketing, finance, and communications. Prior to joining Zain KSA, he held senior roles at several of the Kingdom's telecom providers and global companies, such as Ericsson, Nokia, and Takamol Holding.
Samy Hegazy, Senior Sales Manager Saudi Arabia & Egypt at Informatica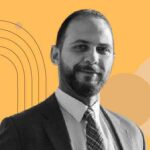 Helping organisations transform into data-driven entities is his speciality, Samy Hegazy is the Senior Sales Manager for the data management company Informatica. He aims to bridge the gap between technical users, business users and digital transformation strategies through his expertise in data governance and privacy, business 360, data ingestion and quality. Having been involved in many projects within the kingdom of Saudi Arabia for NDMO compliance and realising the value of data, he brings real-life lessons and use cases into his talks.
Dr Tahani I. Aldosemani, Associate Professor at Prince Sattam University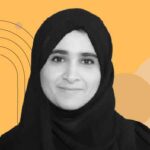 Dr Tahani I. Aldosemani is an associate professor of Educational Technology at Prince Sattam bin Abdulaziz University and a former vice dean of Information Technology and Distance Education at the same university. She has a PhD in Educational Technology from the University of Wyoming, USA, and is a member of multiple educational technology associations such as AECT and ICEM.
Dr Tahani has received several international awards and recognitions in E-learning and educational research and has authored several articles on her subject matter expertise. She has designed a curriculum for autodidactic learning of soft skills through Massive Open Online Courses MOOCs. She also contributed as a reviewer for prestigious international journals and conferences and works as a Senior Consultant at the Saudi Ministry of Education and Education and Training Evaluation Commission in Saudi Arabia. She also served as the Co-chair for the G20 2020 Education group.
Click here to register: https://ksa.velocityda.com/