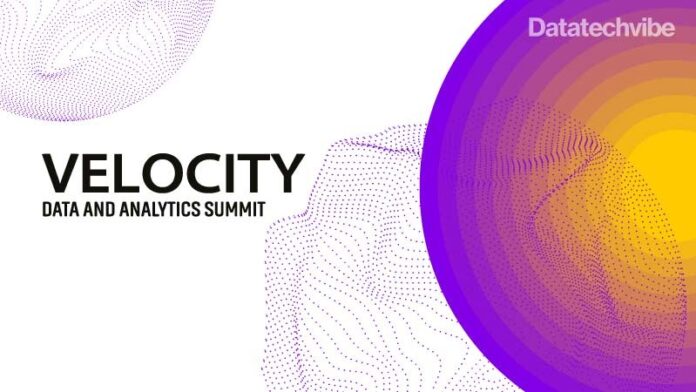 The Velocity – Data and Analytics summit will take place in person on 7-8 March, 2023 in Johannesburg, South Africa.
With the vision to help regional businesses embrace the power of data, analytics and AI, Datatechvibe is proud to announce the fourth edition of its flagship Data and Analytics summit – Velocity. The summit will take place on 7-8 March 2023 in Johannesburg, South Africa. It will bring together data leaders to discuss the latest trends and challenges in data analytics.
The Information and Communication Technology (ICT) sector accounts for around eight per cent of South Africa's GDP. Cloud adoption in South Africa is projected to grow by 25 per cent annually and generate revenue of up to $1.5 billion by 2024.
The two-day in-person conference will focus on how businesses can drive business decisions by leveraging data. From spearheading data initiatives to engaging with business leaders, the summit will focus on challenges like defining the organisational data strategy, driving a data-driven culture, facilitating the efficiency, availability, and usability of data and defining the best strategies and actions to keep up with changing economic conditions.
An impressive line-up of data experts, data scientists, and CTOs will address these critical issues and deliberate on solutions. This year's speakers include; Mike Bugembe, author of Cracking The Data Code: Unlock the Hidden Value of Data for Your Organisation, Billy Odera, Chief Data Officer at Jubilee Insurance, Esther Munyi, Chief Data & Analytics Officer at Safsin Bank, Nollie Maoto – Chief Data and Analytics Officer at FNB South Africa, Vukosi Sambo, Executive Head of Data Insights at AfroCentric Group; Nkululeko Thangelane, Executive Group Head of Big Data Science at Vodacom, and many more.
Industry leaders will share learnings from their experience, which will help attendees to build sound data strategies that assist companies increase data democracy and decision-making across teams, improve accountability, define core strategies to scale business operations, raise productivity, and make refined predictions.
To know more about this upcoming event click here: Velocity – Data and Analytics Summit