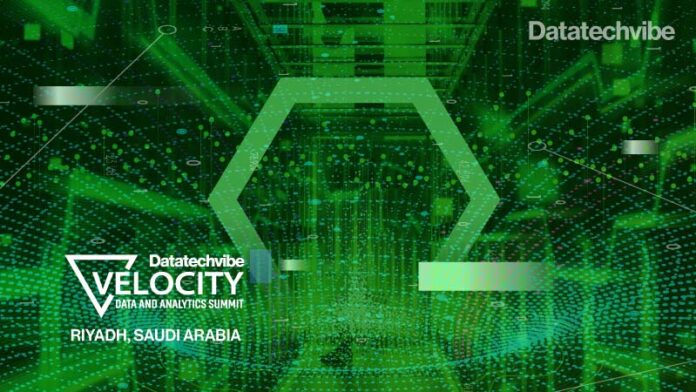 The Saudi Arabia Edition of Velocity – Data & Analytics Summit will take place on September 28 and 29, 2022 in Riyadh. The summit will discuss the latest trends and challenges, help enterprises in the region identify reliable solutions to embrace data analytics and improve their decision-making process, and increase accountability.
Usage of data analytics and artificial intelligence in Saudi Arabia is growing exponentially, and by 2026, it is expected to be worth around $891.74 million. With the rapid global technology development, Saudi Arabia is keen in setting a digital agenda for the Kingdom.
Guided by Vision 2030, the country is rolling out ambitious plans and initiatives. As businesses face unprecedented challenges, there is a great emphasis on making the most of their key asset – Data.
Here is a look at the key takeaways from the summit;
Building a Future of Data Ethos
Technology and telecoms projects require a data-driven, value-driven approach – not only to ensure project success but also to better demonstrate that success when reflecting and auditing. The panellists Abdulrahman Ibrahim, Chief Data and Innovation Officer, Madinah Region at Development Authority, Dr. Khaled Alqahtani, Chief Data officer, General Authority of Statistics, Edosa Odaro, Author of Making Data Work and Chief Data & Analytics Officer Tawuniya and Emmet Kelly, Chief Data Officer, YAP Holdings will talk about how to spearheading a data-driven organisation for improved decision-making, leveraging data analytics to increase business value, and define the best strategies and actions in building a data-driven organisation.
Data-Driven Transformation Through Self-Serve Analytics Adoption in Gulf Bank of Kuwait
With so many companies struggling to adopt a data-driven strategy and culture, self-service analytics tools are becoming essential. Hear from Fouzan Al Sumait, Head of Data Science at Gulf Bank, about data-driven transformation in the Gulf Bank of Kuwait, and changing the data culture and practice. Sumait will talk about enhancing data literacy at all levels, along with a deep-dive into choosing the right tools to manifest successful data transformation outcomes. He'll also discuss practical examples of how to empower teams across the organisation to self-serve with analytics.
Transforming the Art and Science of Data Through Analytics
Deputy CEO at Taib Healthcare Company Abdulaziz Nasser Alkhlaif will shed light on how to gather deep insights into a customer's journey, which will help
create a relevant user experience. Making better use of predictive CX platforms help organisations better measure their performance, and link CX to value to give businesses a quantified view of challenges and opportunities.
Data and Advanced Analytics in Health
Dr Hani Farouk A. Mohamed Eltalabawy is the Director of Strategic Initiatives at Accord Business Group, a golden partner of SAS. Formerly, he was the head of the World Health Organisation Centre for Information Systems and technological innovations, which he established for Africa in 2016. Over 24 years, he worked in over 40 countries in the domains of Digital Health, IS, GIS, AI/ML, m-Health, and formulation of national/regional strategies. Eltalabawy will highlight how to kick-start the analytics journey, developing a digital health strategy and challenges in the Eastern Mediterranean Region.
Masterclass: Tools & Techniques to Solve Data Problems
It's common to see a lot of error messages if you work with data. In this session, Umran Rafi, Head of Data & Analytics, ENOWA, NEOM will share some insights on how to define problems in a coherent manner in any data capability, using existing industry frameworks to structure and think through the problem, arriving at a collaborative solution, and how can you think big and start small.
Masterclass: Data Activation
How can you keep pace with Ad Tech industry changes? What does 'server-side' really mean? And what can your role be in shifting from aggregate reporting to real-time optimization? There's a lot of talk about Machine Learning, the Metaverse and Blockchain, as well as the Cookieless movement and Google shifting its underlying data collection framework.
The reality is that foundations are needed for Automation, but until recently there haven't been off-the-shelf data activation tools available to make data engineering a self-serve reality. Tomasz Mazur – Head of Customer Acquisition at Chalhoub Group and James Schlesinger – Senior Product Manager, Web Analytics at Chalhoub Group will present a practical walkthrough on creating a real-time, event forwarding, customer data pipeline.
*Saudi Arabia Edition of Velocity – Data & Analytics Summit will take place on 28th – 29th September 2022, in Riyadh. For more information and to register, please visit: https://ksa.velocityda.com/