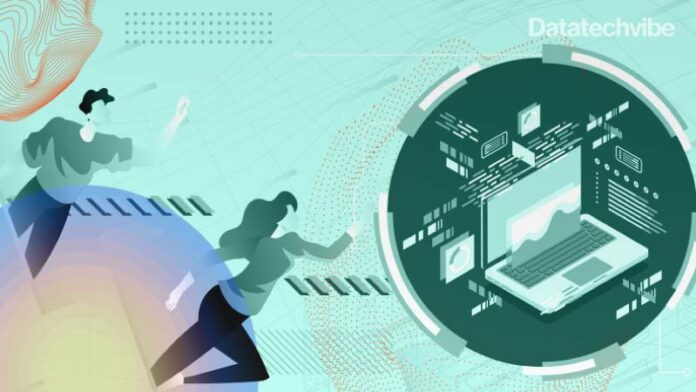 Advanced analytics solutions powered by artificial intelligence (AI) are emerging as crucial tools to bridge the gap between data and decisions, transforming the future of work in enterprises. We spoke to three data leaders to track the trends…
Data has become the driving force behind informed decision-making. It's a credible source for insights to tackle changing trends in today's rapidly evolving business landscape. There is no dearth of data, but how do leaders get the right insights from this data? 
We spoke to data experts about how these solutions are revolutionising the way enterprises operate and thrive.
No-code Empowers Every Employee 
Naren Vijay, EVP – Growth at Lumenore, highlights how their no-code and AI-powered advanced analytics solutions empower enterprises to solve business problems efficiently. By leveraging predictive intelligence and no-code analytics, employees can anticipate future trends, make data-driven decisions, and redefine their business strategies in the face of market uncertainties. Lumenore's user-friendly approach ensures that non-technical professionals can access actionable insights effortlessly, enhancing customer experience and identifying better business opportunities.
Vijay says, "Organisations can also anticipate future trends and customer behaviour with the help of Lumenore's predictive intelligence module, 'Do You Know'. It enables employees to see a bigger picture of where the situation in the market is leading and thereby redefine their business strategies. Lumenore's NQL-based solution, "Ask me," allows non-technical professionals to access insights at their fingertips, which in turn helps in solving every customer issue quickly.
In this highly uncertain market, not every outcome or effort turns positive. To avoid such situations, scenario analytics enable organisations to evaluate various situations and choose the action that produces better output. These advanced analytics features help organisations create a better business roadmap, enhance customer experience, and identify risks and better business opportunities."
Faster Decisions for Radical Business Outcomes  
Sandeep Dutta, Chief Practice Officer at Fractal, emphasises the importance of a proactive approach to AI adoption.  
Dutta says, "To stay ahead of the curve, businesses must adopt a proactive approach to leveraging AI. At Fractal, we aim to equip leading enterprises with advanced and tailored artificial intelligence solutions that help them make informed decisions faster for radical business outcomes. Clients are empowered to leverage data for their competitive advantage through a combination of scaled engineering, human-centred design, and industry-focused AI toolsets. Join us at Velocity Data & Analytics Summit to explore how your organisation could use this powerful combination for world-class transformation results." 
Supports Data Analytics Projects at Scale, Location, and Complexity
Zuhair Barakat, CEO of Integrated Digital Technologies LLC (IDT), recognises the vital role of data in making well-informed decisions. 
"Data is essential in enabling companies to make well-informed decisions based on factual evidence. By collecting and analysing data, companies can obtain valuable insights such as customer behaviour, market trends, internal operations, potential risks, etc. At Integrated Digital Technologies LLC, we specialise in digital transformation and offer our customers globally-proven technologies and services. Through our partnership with Vertica, we assist customers in utilising their data for data analytics, AI/ML, and data science projects to better understand their data, identify areas for improvement, optimise and develop strategies that better cater to customer needs. Vertica is the best-in-class advanced analytics and in-database machine learning platform that provides superior performance, runs on-premises, in the clouds and hybrid, supports data analytics projects of any scale, location, and complexity to help customers with the insights they need to succeed and achieve sustainable growth over the long term."  
To conclude, AI-powered advanced analytics solutions are revolutionising the future of work in enterprises. These solutions empower employees and leaders to make informed decisions quickly, anticipate market trends, and enhance customer experiences. By harnessing the power of data and leveraging AI capabilities, organisations can navigate uncertainties, optimise operations, and unlock better business opportunities for sustainable growth in a highly competitive market.
Lumenore, Snowflake, Vertica, Integrated Digital Technologies, and Fractal have joined as Gold Sponsors, while Denodo and SNP have signed on as Silver Sponsors. Solution BI will serve as the Lunch Sponsor, and ZainTech has joined as a Visiting Partner. ManageEngine, Altair, LexisNexis and Bluestonex have come onboard as Exhibit Sponsors.
Datafloq, Security Middle East, AI Time Journal, CIO INSIGHTS, International Business Magazine, and GRC Outlook have all come onboard as media partners.
To know more about Velocity and how to attend, click here.