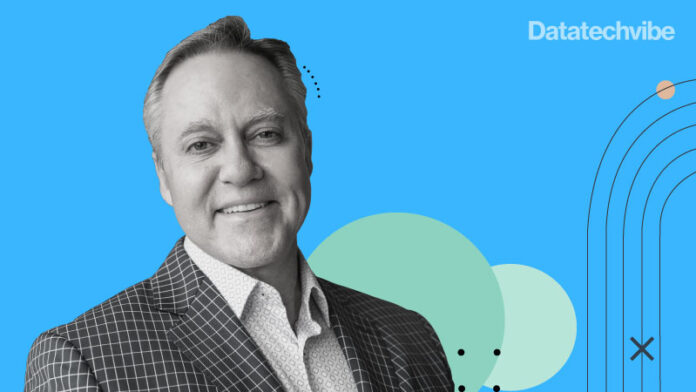 In this exclusive interview with Datatechvibe, Brian Giese, CEO at True Influence, discusses the reach, scope and relevance of behavioural data used to identify and engage with in-market B2B prospects.
How has B2B Marketing and Lead Gen services evolved with ABM, Salesforce Automation and AI-based analytics?
B2B marketing and lead gen services have evolved to be more targeted, allowing you to reach your buyer with the right content when they are ready in the market. This makes accurate; quality data is more important than ever. 
True Influence uses a three-pronged proprietary algorithm process to screen out inaccurate records, so only real, active B2B contact records are delivered. It starts with an Identity Graph Triangulation™, where records are matched to build a cohesive, omnichannel view of individual customers. These customer records are then analysed by the True Influence Relevance Engine™, where advanced intent monitoring analytics using natural language processing, machine learning, and artificial intelligence examine behaviours that identify billions of intent signals to get a clear picture of and total active market (TAM) for specific products and solutions. Each contact record is built with unprecedented speed and accuracy and is TripleCheck® validated to ensure all information is 100 per cent correct. 

Who are your customers? Which businesses and economic regions have been the fastest in adopting your products and services?
True Influence generates revenue across multiple industries, promoting brands and products from successful global companies, including well-established blue-chip brands like IBM, Microsoft, and Cisco. 
How do you prepare for an AI-centric world as a Business Leader?

We have been using AI for years and fully embraced the importance of this technology within our solutions. We see the ROI from utilising cutting edge technology such as AI and machine learning. As a company, we believe education is the key to growth for our employees, customers, and the industry as a whole. We feel it's so important that we hold a virtual summit – 2021 True Influence Summit: Accelerating Revenue Through Artificial Intelligence – that will address the true learnings and insights that enable machine learning to turn B2B data, marketing and sales into a revenue machine. We'll be featuring AI industry leaders from Google, Microsoft, SAP, and Forrester to discuss practical applications of AI and real-world use-cases.
Can you give us a sneak peek of the upcoming product upgrades that your customers can look forward to?

We have plans for several updates to our True Influence Marketing Cloud™ this year. One exciting update that's happening next month is to our contact records. We will provide robust audience segmentation and filtering using an unlimited combination of multi-variant intent topics, including company contacts, locations, and installed technology criteria. This will allow B2B marketers to discover companies and buyers in the market for a particular product or service. 
What is that one area in which tech marketers must upskill themselves in?

The most significant area that I see for growth is AI. Tech marketers must educate themselves and embrace how AI affects the B2B marketing industry. 
Tell us about your role and journey into technology. What inspired you to be part of True Influence?
I've been in the technology industry for almost 20 years, with most of it in B2B marketing. In 2008, Chief Technology Officer RK Maniyani and I co-founded True Influence to compete in the emerging B2B marketing automation software category. Two years later, we recognised the enormous opportunity of dramatically expanding the reach, scope and relevance of behavioural data used to identify and engage with in-market B2B prospects, so we developed the intent monitoring technology that's our cornerstone of success. Now, we've grown to be a consistently profitable international company with hundreds of employees.
What is that one leadership motto you live by?
Truth matters. This is true in my personal life and my business life.