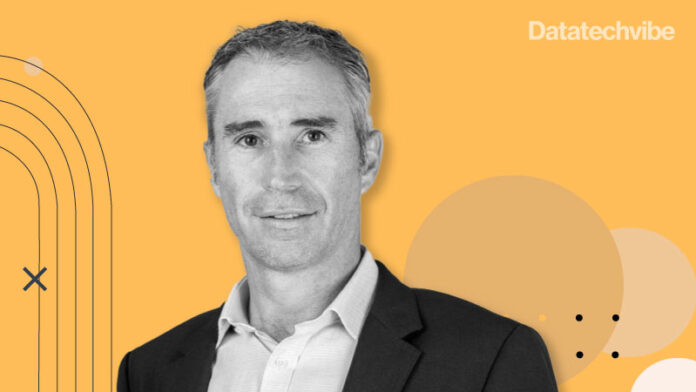 Integrating modern and legacy systems, automating mundane work, and orchestrating sophisticated processes is a solvable problem with the right technology
Recently, a Bain & Company study on companies leading in automation found that, on average, those organisations generated higher revenues and experienced fewer disruptions to the supply chain, workforce productivity and demand.
The same leaders are automating two and half times more work than their laggard counterparts, says Mark Ackerman, Area VP, Middle East & Africa, ServiceNow. "It has never been more important for organisations to adopt technology to avoid becoming irrelevant — we are seeing and hearing all the time that the technology strategy has become the business strategy."
In this interview, Ackerman also talks about how organisations in the Middle East are replacing legacy workflow systems, why the SaaS landscape is getting competitive and the future of work, among other things.
Excerpts from the interview:
Are organisations in the Middle East replacing legacy workflow systems and switching to automation and workflow technology?
One of the things that is now being recognised and fully understood in the Middle East is that the 20th century architectures — mostly on-premise — cannot keep pace with an ever-changing digital world. More and more organisations accept that it's not only robots automating processes or a siloed workflow that will drive efficiencies, business automation or the top and bottom line. This hyper-automation concept will play out in IT, employee experience, customer service, and obviously in the low-code revolution that's taking place.
There are changing customer needs and requirements; how important is it for tech companies to remain in lockstep with those rapidly evolving customers?
It has never been more important for organisations to adopt technology to avoid becoming irrelevant — we are seeing and hearing all the time that the technology strategy has become the business strategy. Digital technologies have become a growth-stimulating deflationary force as they power new business models, accelerate productivity, and reduce costs. If tech companies are not evolving their offerings and approach to show business value in agile, quick-to-market methodologies, they, too, will become irrelevant.
In the Middle East, there are a few big players in the SaaS market. How is ServiceNow different? Where is innovation taking place in the business?
Companies in the Middle East today are saying, 'I want to keep my operation secure,' 'I want to give my employees a great experience and win the talent war,' 'I want to go direct to consumer and rethink the way I relate to my customers and predict their next needs,' or 'I want to build the applications of the future, but I want to do it in minutes or days, not months and years.' These organisations need a platform which does all of this on a single line of code, a single platform and experience.
The Now Platform is the platform for the workflow revolution. While there are vendors on the market that offer solutions for specific systems — ITSM or HR service delivery, for example — we are the only vendor on the market that offer a single, unified foundation for all enterprise digital workflows, allowing customers to maximise the value of existing technology investments and connect siloed systems, department and processes.
Since the Now Platform is built in the cloud, customers that choose to implement ServiceNow can be up and running in a matter of weeks rather than the months or years that it would take with competitors.
There are always new applications that need to integrate with a workflow layer. How important is it to address this problem?
Today, many critical systems are still disconnected, creating pockets or islands of automation without any cross-departmental or cross-enterprise connectedness. To begin automating, process owners often have a very fragmented toolset to try and kick off their automation project. There may be multiple Robotic Process Automation (RPA) tools across different departments or a Business Process Management (BPM) tool that requires a project for dedicated developers to build an integration platform with similar challenges.
And often, this lack of integration and delayed projects mean everyday employees have to cover the gaps, resulting in additional manual work – the opposite of the desired effect. Why isn't there tooling that covers workflows, integration and RPA?
Integrating modern and legacy systems, automating mundane work, and orchestrating sophisticated processes is a solvable problem with the right technology. Unfortunately, procuring this technology to help solve the problem often adds even more complexity. Organisations are often forced to consider buying integration technology from one vendor and robotic process automation from another, and with those, they are rarely able to automate larger processes as the automation competency matures.
We offer these capabilities in a single platform, with an experience native to ServiceNow.
What do you mean by tech that is person-focused rather than focused on a business department?
Connecting people, functions and systems to serve customers and employees while driving profitability is undoubtedly a winning formula for any organisation; this is why we believe the world works with ServiceNow.
Behind every great employee and customer experience is a great workflow — when work flows naturally, great experiences follow. We digitise siloed processes, connecting and automating them so that workflows. And in doing so, we dramatically increase value and improve experiences for those who work for and with organisations.
The SaaS landscape is getting competitive. How do you win?
No one has to lose for us to win. The Now Platform is born in the cloud and built from the ground up with a single data model and a single, scalable architecture — that's our secret sauce. We play nice with other solutions and provide organisations with choice and flexibility to leverage the technologies they prefer as they embark on their digital transformation journeys. By leveraging one platform as a single source of truth, organisations can combine multiple sources of data and information to provide their workforce with more visibility and greater efficiency. This sets us up to fit neatly into existing IT, employee, customer, and creator workflows.
What's the future of low/no-code?
Low-Code No Code (LCNC) will play a pivotal role in the years to come for two key reasons. For one, we have an acute shortage of skilled programmers — by some estimates, there were about 1.2 million job openings for software developers in September 2021. Secondly, companies have been under tremendous pressure, accelerated by the pandemic, to create and launch apps to keep millions of remote employees and ecommerce customers happy.
Empowering citizen developers have many benefits — more problems spotted, more problems solved. Lower costs. Quicker app development cycles and time to market. Meanwhile, IT teams can focus on more innovative, strategic projects, adding more value. And then organisations get an operations model that is beginning to look a lot like innovation in action.
What's the future of work in the Middle East?
The Middle East has certainly been behind the curve on employee experience, but perceptions and executions are evolving fast. The region is not immune to the biggest talent crunch we have ever experienced. This is a long-term challenge that we are going through and has been three, four, and five years in the making.
Because of this talent war, the employee experience — from recruiting and hiring and onboarding to training, managing and all the services for the employees — is on everyone's mind at a consumer-grade level. Middle East organisations are now, more than ever, realising that their greatest asset is talent, and if they walk out the door tomorrow, it doesn't do much  good to have big empty buildings.
Where do you see the greatest opportunities for growth for ServiceNow in ME in the next few years?
ServiceNow has just started its journey in the Middle East and to date, we don't believe we've got close to addressing an ever-expanding addressable market.
Companies across many industries are turning to ServiceNow to help them transform their business to unleash productivity and fuel innovation. By focusing on industry-specific solutions delivered through a partner-led model, we will better address the unique challenges and opportunities that companies and governments face in key vertical markets as they look to transform their businesses with ServiceNow digitally.
If you liked reading this, you might like our other stories
August Round-Up: All The Tech News You Need To Know
Is Poor Data Quality Affecting Your Business?