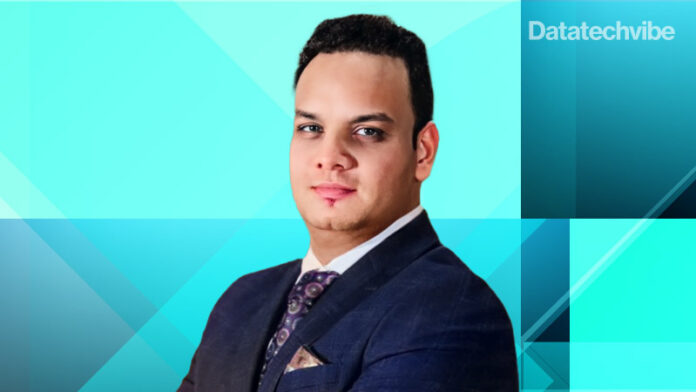 Wasim Beg, Senior Director of Smart Cities at Core42, in a conversation about the revolutionary impact of smart cities. Explore the convergence of technology, sustainability, and community engagement in shaping the urban landscapes of tomorrow.
In this insightful interview, Wasim Beg, Senior Director of Smart Cities at Core42, delves into the transformative potential of smart cities. He shares unique insights into how technology, sustainability, and collaboration are reshaping our urban landscapes. Join us as we explore the innovative solutions driving the evolution of our cities.
Beg envisions a future where smart cities enable seamless and sustainable mobility, improved air quality, streamlined government services, and vibrant hubs of diversity and shared experiences. He emphasises the importance of data integration and analytics, edge computing, and public-private partnerships in making smart cities a reality.
Core42, a leading technology company in the UAE, is at the forefront of smart city innovation. Beg highlights some of the company's successful projects, such as Hassantuk, the world's first secure combined fire and life safety alarm system, and Malaffi, the first health information exchange in the MENA region.
These projects demonstrate the power of smart city technologies to improve the lives of citizens and create more sustainable and resilient cities. As Beg aptly states, "smart cities are beyond what we build; they are thriving ecosystems fuelled by technology, sustainability, and human ingenuity."
Excerpts from the interview;
Smart cities are often seen as the future of urban development. Can you share your vision for how smart cities will transform how people live and work in the coming decades?
By 2050, nearly 70% of the world's population is expected to live in cities. And this is expected to swell further and double in size by 2070. Cities will keep growing and continue to be the growth engines of economies, generating more than 80% of global GDP.
Rightly deployed, technology can help emerging cities transition rapidly to a knowledge-based and data-driven economy built on digital services and citizen-centred, innovative ecosystems. From smart grids that optimise energy consumption to intelligent transportation systems that reduce traffic congestion, smart city technologies will transform how we live, work, and interact with one another. We can all agree that it will be vital in shaping our future. 
Imagine seamless and sustainable mobility platforms, improved air quality, streamlined government services making healthcare education and public safety convenient and efficient, high-speed connectivity, incubation centres, and technology parks that foster innovation and entrepreneurship. 
Smart cities have engaged citizens empowered with data and digital platforms, collaborating with city authorities to build a better urban living environment. Cities of the future will be beyond what we make; they will be thriving ecosystems fuelled by technology, sustainability, and human ingenuity. They will be vibrant hubs of diversity and shared experiences with AI-driven governance and dedicated technology resources that are 'future flexible' and address the specific needs of our society.
Sustainability is a significant aspect of smart city initiatives. How can technology and innovation be leveraged to make cities more environmentally friendly and resilient?
Smart technology will be the catalyst that transforms our urban centres into sustainable and environmentally resilient powerhouses. Different solutions can address various facets of SDG 11 and contribute to a more sustainably developed urban environment by tapping into technology's potential. 
Consider smart infrastructure that optimises resource usage, energy to be utilised efficiently, waste and resource management to be improved, or even sensors that detect pollution or environmental crises. Intelligent traffic management systems, electric vehicles and integrated transport networks can revolutionise transportation systems and help reduce traffic congestion, carbon emissions, and environmental footprint. 
However, being 'smart' is more than merely placing flashy digital interfaces on your transport system or improving city processes. It's also about making smarter judgements with the correct technology and data. Cities require a holistic technology plan and a concrete implementation roadmap that balances stakeholders' needs, existing infrastructure, and various technologies such as platforms, sensors, or networking protocols.
Collaboration is key in smart cities involving government, businesses, and communities. Can you provide examples of successful public-private partnerships or community engagement strategies implemented in your projects?
Successful implementation of smart city solutions requires effective collaboration and strategic alignment between the various stakeholders. At Core42, we pay close attention to our partner ecosystem, fostered by G42, and collaborate frequently to pave the way for further innovation and technological breakthroughs.  
One prime example is Hassantuk, the world's first secure combined fire and life safety alarm system and maintenance monitoring digital solution. This was developed through a strategic public-private partnership between the UAE Ministry of Interior and Core42, working with UAE Civil Defense to revolutionise the nation's ability to respond to emergencies. 
Another one is Malaffi, the first health information exchange in the MENA region, developed as part of the strategic Public-Private Partnership (PPP) between the Department of Health – Abu Dhabi (DOH) and Core42. Malaffi today connects almost all public and private healthcare facilities in Abu Dhabi.
Smart cities rely heavily on data collection and analysis. What data integration and analytics technologies have you found most effective in handling the vast amounts of data generated in smart city projects?
Through complex algorithms and edge technologies, smart cities are equipped with traffic management, geospatial data, crime statistics, and lots more. For extensive data processing, IoT (Internet of Things), edge computing, and Big Data present an excellent approach for storing and analysing data. A user-friendly analytical dashboard layer complements these technologies. 
Hassantuk functions this way: We receive and process millions of alarms from properties monitored 24/7 through an edge device and IoT platform. These alarms are subsequently processed and stored in an AI-based big data system. After verification and validation, the alarm is promptly forwarded to the Civil Defense and Police systems for the necessary action, accomplished in less than 120 seconds. The end-to-end system allows seamless data collection and swift analysis, which helps respond rapidly to security and emergencies. 
In general, to manage data, there are several technologies that we can use to handle massive amounts of data, including IoT, cloud computing, and edge computing. We also have our own data centres to manage and store data, including greater interoperability and real-time actionable insights. However, implementing any smart city solution requires a collaborative, cohesive, and tailored approach to extract insightful data.
Edge computing is becoming increasingly important for real-time data processing in smart cities. How does Core42 leverage edge computing technologies to enhance the efficiency and responsiveness of smart city systems?
It is estimated that by 2025, 75% of data will be processed outside the cloud. Edge computing is not all that complicated — using a range of technologies at the 'perimeter' of the cloud ensures efficient data analysis. This allows for swift decision-making, as raw data is processed on-site instead of travelling to the mothership and back. 
One example would be EV cars such as Tesla. With an all-around processing sensor system, the vehicle can make significant decisions and predictions on the road while driving. Another good example would be in healthcare – how AI-enhanced MRIs can curate accurate and time-efficient results, irrespective of the severity of the diagnosis. 
Something as simple yet effective as an alarm system in a smart city is also a result of edge computing – like the ten million+ fire and maintenance alarm system modelled by Core42 for Hassantuk, developed in partnership with the UAE Ministry of Interior for UAE Civil Defence.
With an integrated 360-degree real-time view of vehicle maintenance needs, driver behaviour and emergencies, Easy Lease's automated fleet management system developed by Core42 has proved to enhance the efficiency and quality of the 25,000+ connected motorbikes and safety of 25,000+ riders. Another Core42 project, AiFlux, uses AI-enabled edge technology to monitor complex job sites that help flag safety hazards in real time. Therefore, leveraging edge technologies enables Core42 to provide successful predictions and solutions on the ground, anchoring responsiveness, safety, and reliability within intelligent cities.
Overall, it is essential to understand the crux of innovative city development and what the planned objectives are looking to achieve for its residents. The key to accomplishing this lies in strategic, intelligent city planning and harnessing the knowledge and skills to leverage the right technologies through digital transformation. 
Energy efficiency is a key consideration in smart cities. What strategies or technologies does Core42 employ to optimise energy usage and reduce the environmental footprint of smart city projects?
One of the rationales behind smart city planning and development is to derive energy-efficient solutions. With novel climate-focused initiatives brimming in the region, smart cities must be employed with long-term energy-efficient models to reduce the environmental footprint of these projects. As an ongoing feat, Abu Dhabi and Dubai are on the journey to integrate sustainable solutions into city infrastructures to conserve at least 50% of energy usage. 
A property in Masdar City uses around 72% less energy and 35% less water than elsewhere. It is vital that smart city planning aims to achieve these goals to ensure the success of the region's Net Zero 2050 strategy, which strives to increase clean energy by 50% in total sector production.
AiFlux, Core42's joint venture with Lamprell Energy, is a smart platform that helps drive ESG productivity by reducing process waste and improving safety while managing heavy assets in harsh environments. The venture is a disruptive digital transformation partner in the Energy and Asset Intensive industries, addressing high energy consumption challenges by providing real-time access to accurate asset integrity, resource location and productivity data; they enable a safer and more efficient utilisation of heavy assets, workers and equipment.
The deployment of smart city solutions can involve various regulatory and compliance challenges. How does Core42 navigate the regulatory landscape to ensure smart city projects meet all necessary standards and regulations?
The deployment of Smart City solutions, which involve integrating advanced technologies and data-driven systems to enhance urban infrastructure and services, has raised eyebrows around regulatory and compliance obstacles.
Due to the influx of data from sensors, cameras, and other devices, cybersecurity and data protection should be at the core of any Smart City solution. This data, collected from several smart city actors, includes personal information; therefore, ensuring its privacy and security is a significant concern. Smart city planning must comply with data protection regulations and establish robust security measures to prevent unforeseeable data breaches. Most of our digital solutions contribute to public safety and security to ensure a safer nation, so we pay extra attention to ensuring regulatory standards. Our team proactively engages with the authorities and consistently monitors while building a solution to ensure compliance with all government regulations.
For example, Hassantuk's Advanced AI system securely transmits intelligence reports to the UAE Civil Defense and the Ministry of Interior.
Malaffi is an excellent example of navigating the regulatory landscape in the UAE for a transformative project. Recognising the sensitivity of healthcare data, Malaffi implemented robust data privacy and security measures. We ensured that patient data was handled in compliance with UAE data protection regulations, including the Health Data Law.
Smart city solutions require an equilibrium between harnessing technological advancements and addressing numerous security and privacy challenges. Embracing a collaborative approach can ensure that your smart city initiatives meet regulatory standards and contribute positively to developing your country's urban landscape.