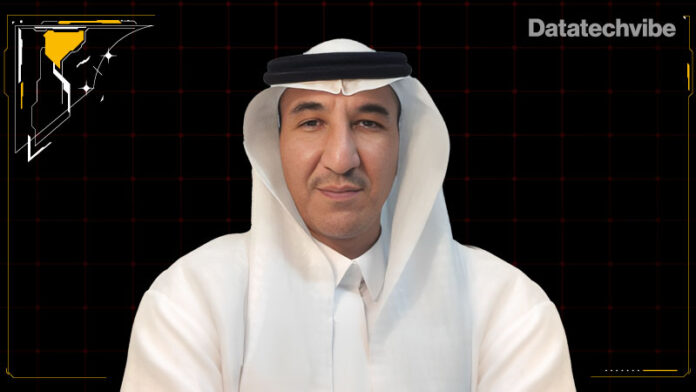 Ayman Sieny, SVP at Riyad Bank, shares his thoughts on how to align teams and processes for optimal results, enhance employee tech adoption, and fortify data security.
In an insightful interview with Ayman Sieny, Senior Vice President of the Enterprise Data Management Department at Riyad Bank, we delve into the intricacies of measuring the success of technology investments. As businesses increasingly rely on technological advancements to drive growth, understanding the metrics for evaluating these investments becomes paramount. 
Sieny shares his expertise on aligning people and processes, enhancing employee technology adoption, fortifying data security, and the innovative data architecture supporting Riyad Bank's enterprise data management. Discover actionable strategies and expert insights businesses can leverage to optimise their tech investments and data management practices.
Excerpts from the interview;
What metrics do businesses need to track to show the success of tech investments?
Measuring the success of technology investments depends on assessing the anticipated impact and value. Technology investments have the potential to reduce process cycle times, enhance the quality of outputs, boost sales, and improve organisational culture, among other possible benefits. Consequently, metrics must be able to gauge the pre-investment baseline and monitor performance changes resulting from adopting technology.
How can teams align people and processes to maximise tech investments?
Making an effort to comprehend the overarching scope is at the core of the enterprise architecture function. This function aligns technological investments with the intended business capabilities and evolving requirements. Architects possess the ability to streamline intricate systems and adeptly convey both capabilities and limitations to all stakeholders. This process effectively addresses their concerns and fosters a shared comprehension.
Consequently, a unified understanding among stakeholders regarding technological applications is established. This is a foundation for recognising interdependencies and reaching consensus on shared objectives. A robust enterprise architecture cultivates cross-functional collaboration and the essential synergy to optimise technological investments.
How can businesses increase employee adoption of technology?
Improving employee technology adoption hinges on two primary factors: education and change management. The first entails educating employees about how technology can enhance their work, contribute value, and the feasibility of its integration. This encompasses reducing cycle times, eliminating redundant tasks, improving accuracy, deriving new insights, enhancing controls, and minimising errors. Effectively showcasing and communicating these benefits to employees is paramount.
The second factor involves assessing and overseeing the changes necessary for successful technology integration. This encompasses understanding how the new technology will interface with or supplant existing systems, gauging its impact on current processes, and determining the required adjustments in roles and skills for effective interaction. Proficient change management significantly smoothes the path to embracing new technologies.
With the increasing prevalence of data breaches and privacy concerns, how do you ensure data security and regulatory compliance in your role?
Data security poses a significant risk, particularly in the banking sector. Data governance plays a vital role in ensuring the security of data. An inventory or registry of all data assets should be maintained, wherein sensitive data is categorised and subject to regular review by data owners. Data access control mechanisms guarantee access is granted based on a need-to-know principle.
Proactive data governance ensures that relevant stakeholders assess data security requirements, measures, and controls periodically. This assessment enables the coordination of corrective actions to bolster data security and sustain compliance.
Can you elaborate on the data architecture and infrastructure you have implemented at Riyad Bank to support enterprise data management? What technologies or tools do you rely on?
The Riyad Bank data warehouse was initially deployed in 2008 and has since evolved significantly, emerging as a highly reliable source for enterprise reporting and analytics. The data warehouse ecosystem comprises several key technologies, including data visualisation tools, specialised analytical models, data virtualisation, DBMS, Big Data Stores, and ETL/ELT engines. This comprehensive platform also offers a robust data management infrastructure, encompassing master data management, data quality, metadata, and data governance services.
The targeted architecture is a hybrid system, combining elements of relational and big data architectures. This innovative approach is designed to facilitate the availability of a larger volume of data faster while also delivering enhanced processing capabilities. These attributes support various data operations, advanced analytics, and AI initiatives.
How do you handle large volumes of data at Riyad Bank? Could you discuss any specific data processing or analysis techniques you find effective?
Riyad Bank embarked on its journey with Big Data several years ago and has since effectively utilised it for increasing use cases involving processing large datasets. The bank is further extending its employment of Big Data and data virtualisation to reduce data movement while enabling quicker access to greater volumes of data.
Ayman Sieny, Senior Vice President of the Enterprise Data Management Department at Riyad Bank, will be part of the Panel Discussion on the topic From Compliance to Competence: How Data Governance Drives Business Growth at Velocity – Data and Analytics Summit, Saudi Arabia.