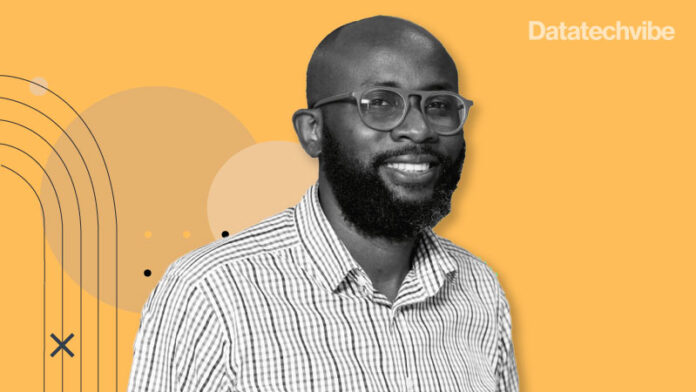 Olamide Jolaoso, Head of Data Analytics at Wema Bank, talks about how data and analytics can be used to optimise prices, measure the success of digital transformation, manage risk and ensure data compliance in the BFSI industry.
Data Governance is essential for utilising analytics to make informed business decisions. Technology leaders in BFSI institutions should create structures to follow regional privacy regulations. The data governance role should be granted more power to introduce enterprise policies that guarantee data confidentiality, protection and privacy, says Olamide Jolaoso.
Ahead of his session at Velocity – Data and Analytics Summit – taking place in South Africa on March 07-08, 2023, Jolaoso spoke about how data and analytics can ensure data compliance in the BFSI industry.
Excerpts from the interview;
Tell us about how data and analytics are impacting price optimisation.
Data and analytics can be utilised to understand customers and competition better, resulting in higher price accuracy. Analysing prior sales data, customer demographics, and competitor companies can aid in the development of better pricing models that reflect customer/market expectations, increase sales, and maximise profitability. Data and analytics also aid with predictive analytics, allowing businesses to anticipate incoming demand and pricing adjustments to alter prices better ahead of the competition.
Using data analytics to study price trends and patterns can help select the optimal prices to implement.

Spend analytics is a subset of data analytics that may be used to gain insights about customer spending habits across multiple lines, such as:

Most frequent merchants visited

Products and services customers spend most of their money on

Daily time periods users make purchases

Following that, analytics can be used to calculate variable and general pricing across customers and products. Spending patterns can be used in lending products to provide variable rates based on their particular purchase habits.
How can data leaders help measure the success of enterprise-wide digital transformation?
First, data leaders must create or oversee a data strategy outlining how data will be collected, processed, and reported. The approach also contains data governance policies, the necessary data architecture, and data quality standards. Data maturity and employee technology adoption are other methods for measuring the success of digital transformation in a business. Enterprise-wide surveys can also be used to track how employees are embracing digital transformation in their job functions.
What are the key considerations when investing/ building solutions for your technology stack?
The key considerations include the following:
Long-term strategic goals of the company

Business needs and objectives

Business need vs value generation

What unique problem is being solved

Change management

Digital adoption and data literacy of employees

Cost and resourcing
How do you use data and analytics for controls to manage risk?
A lot of data intelligence is required to manage risk. Artificial intelligence and machine learning have proven to give useful insights into using data in risk management. Some controls include:
Loan default prediction models

Credit assessment models

Credit scoring models

Loan monitoring visualisation dashboards

Using data modelling techniques to detect anomalies in assessment data
How can technology leaders in the BFSI industry ensure data compliance in an evolving landscape of privacy laws?
Data Governance is as important today in driving analytics to make business decisions. Technology leaders must establish structures within BFSI institutions that enforce privacy laws as obtainable in their geographic domains. The data governance function should be empowered to expand its influence and implement enterprise policies ensuring data confidentiality, protection and privacy.
How can professionals increase their data skills to add relevance to their roles?
Data professionals may stay ahead of the curve by improving their data abilities, which will favour their work.
Some examples include:
Building solutions that solve specific business problems

Adopt a culture of continuous learning, re-learning and unlearning

Join communities and discussion groups to keep up to date with data trends

Expand their domain knowledge through extensive stakeholder engagement

Find mentorship from senior professionals and thought leaders in the industry