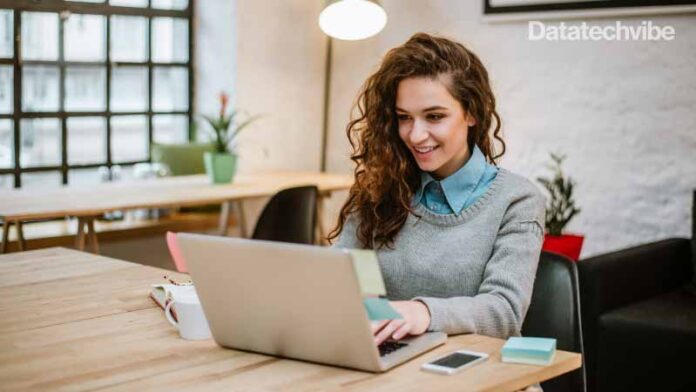 AT&T and Dubber Corporation announced the results of primary market research gauging executive and employee attitudes to COVID-driven hybrid working.
The State of the Industry: Future of Work survey was created to gain insights from senior executives regarding current and future work models, challenges posed under new working models, and technology accelerants to aid change in the way that businesses conduct work out to 2024.
The research shows hybrid work — a mixture of onsite and remote work – will become the standard operating model across industries by 2024.
The key takeaways of the report are:
Hybrid work the default by 2024, half of work performed offsite: 81 per cent believe hybrid work will be the foremost working model by 2024, with 56 per cent of work done off-site
Vast majority of businesses lack a detailed hybrid work strategy: 72 per cent lack a detailed strategy and 76 per cent don't have the right key performance indicators (KPIs) to support hybrid working models
Tension between what employees want and what organisations prefer: 86 per cent believe their employees prefer a hybrid work model but 64 per cent believe their organisation prefers an on-premise work model
100 per cent of respondents believe a hybrid work model will help attract young talent
2021 was identified as a redefining year in how companies conducted business with just 24 per cent of respondents' employees working onsite. Before COVID-19, these non-traditional work models were more likely to be viewed as employee perks.
Lack of workplace innovation, insufficient oversight, and cultural shifts were identified as three barriers to successful hybrid work, but participants believed they were not insurmountable. With investment in strategy, building culture remotely, and the application of technology – specifically AI – in critical business use-cases, firms can transition to a successful hybrid-first work environment.
The top challenges to effective hybrid work identified by CXOs include: maintaining employee oversight, losing institutional/tribal knowledge, and sustaining company culture — all traditionally highly associated with in-person work. Mass adoption of new work models has shown to be partially effective, with 79 per cent of firms believing that employees have been productive, although not without resulting challenges, with only 45 per cent confident in employee innovation throughout the period.
Artificial Intelligence and Machine Learning (AI/ML) were identified as the top transformative technologies in the survey, with their intrinsic value identified specifically in the areas of employee training, intelligent enterprise search and learning, and conversational help.
The research shows that while employee productivity is maturing, with high analytics adoption, other areas like revenue leakage and employee retention require further investment. A need for deeper analytics and insights – driven by AI — into both the customer and employee can be accomplished by mining and transforming data from remote conversations and interactions — to build new models of operation in targeted business functions.
Additional research highlights include:
Hybrid work to advance diversity: 91 per cent believe a hybrid work model will improve workforce diversity.
Cultural shift required: 58 per cent believe they don't have the culture to sustain a hybrid work model.
Hybrid working is impacting innovation and collaboration: 79 per cent believe hybrid working is effective in driving productivity, but 45 per cent feel it does not support innovation and 54 per cent see it impacting collaboration.
Conversational help: 71 per cent believe that AI and ML in conversational help will have an important business impact.
AI & ML in conversational insights is transforming work: With the tech having a high impact on employee productivity, customer intelligence, attracting new talent, revenue leakage, call centre intelligence, and retaining talent.