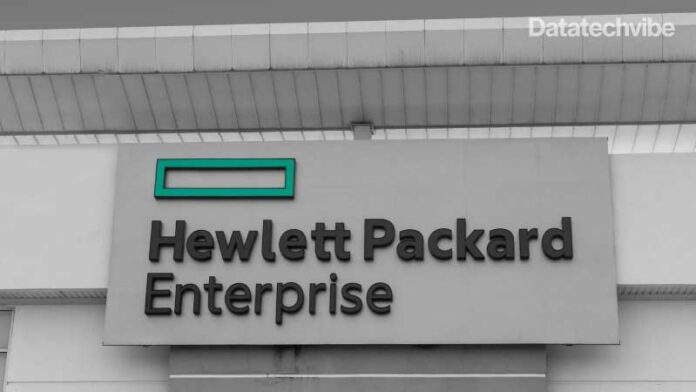 Cloud service provider offers customers a cloud service with cloud-native disaster recovery infrastructure for SMBs, enterprise customers and the healthcare sector
Hewlett Packard Enterprise announced that AntemetA has selected HPE GreenLake for Disaster Recovery, a new cloud-native data solution that protects data from the edge to the cloud, to build a manageable, flexible and highly secure private hosting infrastructure to support strategic workloads and drive new business growth.
AntemetA is a private managed cloud services provider in France, providing a one-stop service to businesses for IT infrastructure solutions, and private and public cloud services. With data centres in France and ISO 27001, HDS, and ISAE 3402 certifications, the leading IT solutions provider is expanding its sovereign cloud service portfolio to provide advanced ransomware protection and offer the best solution to customers looking for on-premises cloud experience and demands for proximity, sovereignty and security.
The new scalable and flexible solution is delivered in an as-a-service model through the HPE GreenLake platform to offer the most robust disaster recovery solution in the industry for always-on applications, ransomware protection from increasing cyber threats, and seamless hybrid cloud application and data mobility. The solution combines capabilities acquired through HPE's acquisition of Zerto with HPE technologies. Furthermore, HPE GreenLake addresses extreme flexibility requirements and fast recovery solution deployments by making capacity available on demand.
"Data is the most critical asset and is essential to operate in this new digital economy. We are excited to accelerate innovation and deliver best-in-class data management and disaster recovery capabilities with AntemetA to give customers the ability to protect their data and recover in minutes after a ransomware attack," said Alain Melon, Managing Director, HPE France.
Beyond replacing the storage system in a pay-per-use model, HPE, as a technology and cloud service provider, helped AntemetA cloud division implement a cloud-native data infrastructure using the HPE Alletra 6000 to provide efficient and resilient storage, delivered in a cloud experience. Data Services on HPE GreenLake, HPE GreenLake Central and HPE GreenLake Consumption Analytics Portal enable AntemetA to manage their environment successfully with a cloud-native approach.