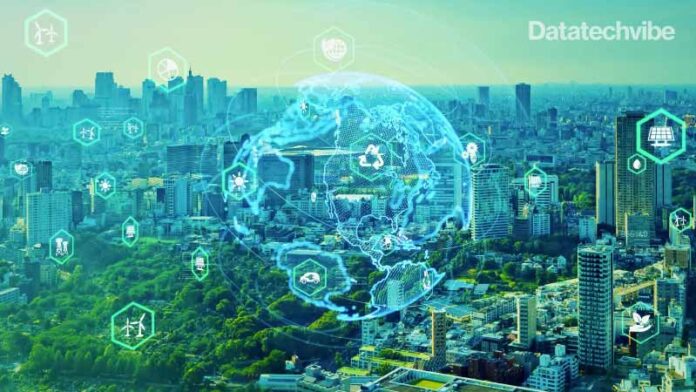 mCloud Technologies, a provider of AI-powered asset management and environmental, social, and governance (ESG) solutions announced the signing of a Memorandum of Understanding (MOU) with Aramco. The MOU sees mCloud and Aramco exploring the co-development of a digital technology hub for delivering ESG solutions in Saudi Arabia.
Through the development of AI- powered innovations, the hub will allow the two companies to work together to facilitate the carbon reduction of complex energy-intensive assets throughout Saudi Arabia and abroad. In addition, mCloud plans to develop a centre of excellence that will serve as a home base for a dedicated team of ESG and digital transformation experts based in Saudi Arabia.
Following an agreement signed in December 2021 with cloud service provider Virtual Vision (V2), the ESG-focused centre of excellence will leverage V2's high performance infrastructure to deliver next-generation ESG applications powered by mCloud's AssetCare platform.
The company aims to develop solutions in a number of areas, including 3D digital twins, AI solutions for asset performance management, visual inspection to drive asset reliability and asset integrity, fugitive gas and leak detection, mobile connected work, and digital facility management.
"This MOU with Aramco is the largest, most ambitious agreement signed by mCloud to-date and is the basis for tremendous growth and innovation," said Russ McMeekin, mCloud President and CEO. "As the world's largest integrated energy and chemicals company, Aramco is driving the digitalisation of oil and gas and the adoption of advanced technologies to decarbonise and drive positive ESG outcomes."
"The collaboration between mCloud and Aramco has remarkable strategic and operational significance to mCloud's growth, and I intend to have a regular minimum quarterly presence in the Kingdom of Saudi Arabia to support the success of this initiative for many years to come," McMeekin added.
Aramco recently signed an agreement with AEC to drive digitalisation in Saudi Arabia.