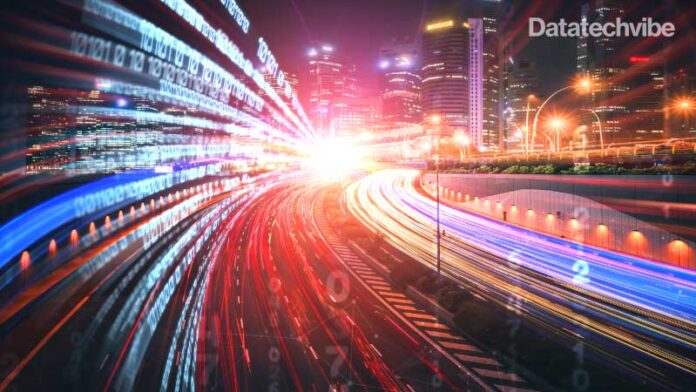 Aruba, a Hewlett Packard Enterprise company, reinforced its commitment to continue to play an important role in the digital transformation of PACE Education Group, an entity that currently manages 19 educational institutions with over 25,000 students from 55 nationalities.
PACE Education group was founded in the year 1999 by renowned Industrialist Dr P.A. Ibrahim Haji. The Group is dedicated to promote an effective learning environment that encourages excellence and diversity in thoughts and endeavour.
"Our Group plans to establish an educational innovation wing with its own resource centre where research will be conducted to equip the teachers with the latest techniques in the field of education and ultimately empower teachers to make teaching more learner-oriented and lively. Technology will be at the centre of this initiative, and we intend to equip all our institutions with the latest infrastructure so as to modernise and digitise the learning process. We believe Aruba is an ideal technology partner that shares our vision, and we look forward to collaborating with the vendor as we continue to innovate and transform," says Salman Ibrahim, Managing Director at PACE Education Group.
Zubair Ibrahim, Executive Director at PACE Education Group, comments, "We have had to rapidly pivot to adapt to digitally integrated learning demanded by the Education landscape. We have invested in IT infrastructure to support the ongoing collaboration between stakeholders to improve student learning outcomes. Aruba has been our partner of choice and has played a vital role in our digitisation efforts. Together with the vendor, we strive to be at the forefront of innovation in the education space for years to come."
Jacob Chacko, Regional Director – Middle East, Saudi & South Africa at Aruba, a Hewlett Packard Enterprise company, says, "We are proud of Aruba's collaboration with PACE Education and have been fortunate to be a part of the Group's digital transformation journey. Our technologies have enabled the institution to transition to a more technology-enriched environment. We are excited to develop further and enlarge the scope of our partnership with PACE Education in the future."
As a sign of Aruba's commitment to partnering and support with PACE Education, the vendor presented an award of appreciation to Salman Ibrahim during GITEX Technology Week.
Aruba has implemented wired and wireless networking solutions at six PACE Education schools, including PACE Modern British School, Rashidiya, PACE International School, Sharjah, India International School, and Gulf Asian English School, Sharjah, Delhi Private School, Ajman and PACE Creative British School, Ajman. End-to-end connectivity has resulted in 100 p er cent Wi-Fi coverage and seamless, secure roaming across their campuses. PACE Education has leveraged Aruba ESP to build smart digital spaces for interactive learning, implement virtual security initiatives and enable more teaching at the network edge. The vendor has also deployed Aruba Central, an AI-powered solution that has simplified the Group's IT operations, improved agility, and reduced costs by unifying management of all network infrastructure.