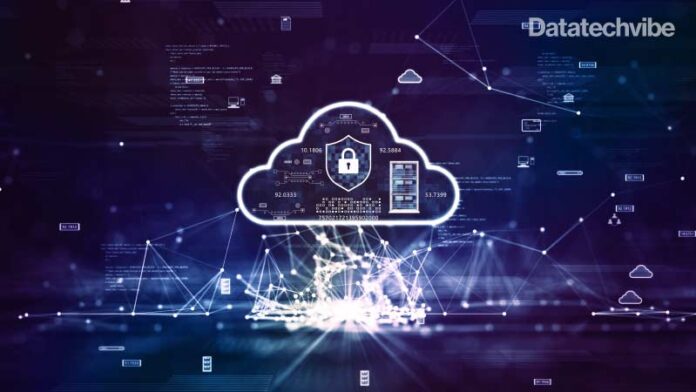 In October this year, Aruba, a Hewlett Packard Enterprise company, will return to GITEX Technology Week, exhibiting under the theme 'Making connections, anywhere' – creating the connections that power businesses and the world.
In its 13th appearance at the event, the company will demonstrate its cloud-native approach to helping customers meet their connectivity, security, and financial requirements across campus, branch, data centre, and remote worker environments covering all aspects of wired, wireless LAN, and wide area networking (WAN).
Commenting on the company's participation at GITEX, Jacob Chacko, Regional Director – Middle East, Saudi & South Africa at Aruba, says, "At Aruba, we believe the most dynamic customer experiences happen at the Edge – an office, a hospital, a school, and at home. Anyplace work gets done and data is generated by users, devices, and things across your network. Our mission is to help customers capitalise on these opportunities by providing secure edge-to-cloud networking solutions. We use AI-based machine learning to deliver simpler, faster, and more automated networks that analyse data to help businesses thrive."
At the event, Aruba will demonstrate its latest technologies addressing the digital transformation needs of regional enterprises including:
Wi-Fi 6E and cloud-managed networking: Learn how to enable simplified connectivity at scale
SD-WAN & SASE: See how to deliver best-in-class application performance and securely connect anyone and anything at edge locations
Aruba User Experience Insight: Understand how to create more user-centric networks
Network-as-a-Service (NaaS): Discover your options when it comes to NaaS and easing provisioning, operation, and technology migrations
An area of focus for the company at GITEX will be on showcasing the company's Wi-Fi 6E solution capabilities. Aruba launched the industry's first enterprise-grade Wi-Fi 6E solution last year. The technology allows enterprises to benefit from the allocation of unlicensed spectrum in the 6 GHz band and deliver much greater Wi-Fi capacity at greater speeds than ever before. Wi-Fi will have more than double the capacity to deliver greater performance, lower latency, and faster data rates in support of high-bandwidth applications and new use cases like high-definition video and augmented reality/virtual reality.
Elaborating on Aruba's edge-to-cloud security capabilities, Chacko explains, "Mobility, IoT, digital transformation, and remote work have heightened security challenges. Aruba delivers built-in security as the foundation for Zero Trust and Secure Access Secure edge (SASE) frameworks, extending the security controls applied to an organisation's campus and branch networks to the home and remote work locations as well as the cloud."
"In addition to providing device discovery, authentication, and policy-based access enforcement, Aruba offers comprehensive SASE support and integrates with more than 150 third-party security solutions. By implementing cloud-based security services, organisations have a choice of best-in-class SASE solutions that include the SD-WAN, the LAN, and the cloud. We are keen to showcase all these capabilities to trade visitors at GITEX," he says.
Aruba executives are keen to discuss the company's comprehensive Network-as-a-Service (NaaS) capabilities to help enterprises manage and reduce long-term capital expenses and flex when business needs change. Through a cloud-like consumption model, NaaS from Aruba allows organisations to consume and optionally outsource the full lifecycle of their enterprise network deployment, with all hardware, software, licenses, and services delivered in a versatile consumption or subscription-based offering.