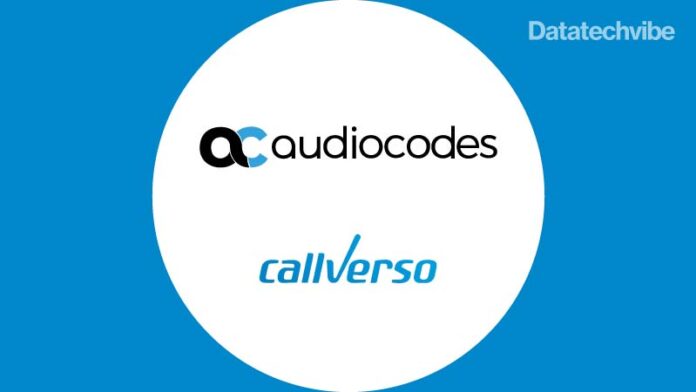 AudioCodes, a leading vendor of advanced communications software, products and productivity solutions for the digital workplace, announced that it has acquired Callverso, a leading provider of conversational AI solutions and NLU technology for contact centres.
Callverso's virtual agent solution (VICA) is successfully deployed in major healthcare, utility and other service providers in Israel, where it automates the operation of complex business tasks such as the scheduling of medical appointments and bill payments.
Also Read: How is Conversational AI Powering Marketing and Sales
"CallVerso is a long-term vendor of Clalit, their solutions are deployed in our contact center and in 1600 Clalit clinics, for the past 8 years," said Marko Gabay Director of service and marketing technologies at Clalit, the largest healthcare service provider in Israel. "We deployed VICA during the early phases of the COVID 19 pandemic to coordinate PCR tests and provide our customers with test results. VICA allowed us to handle the huge increase in calls to our contact center efficiently while reducing our operating costs dramatically."
This acquisition enables AudioCodes to add Callverso's Conversational AI capabilities to AudioCodes portfolio of innovative contact center solutions and Live CX services that already cover high quality voice connectivity, work from home solutions, contextual click-to-call and voice channel integration with chatbots.
"The acquisition of Callverso places AudioCodes in a stronger position to serve the growing adoption of conversational AI services in contact centres," said Shabtai Adlersberg, President and CEO of AudioCodes. "The technology and expertise of Callverso in developing and deploying conversational AI solutions will effectively complement AudioCodes' existing Voice.ai offering and be instrumental in modernising contact center operations."