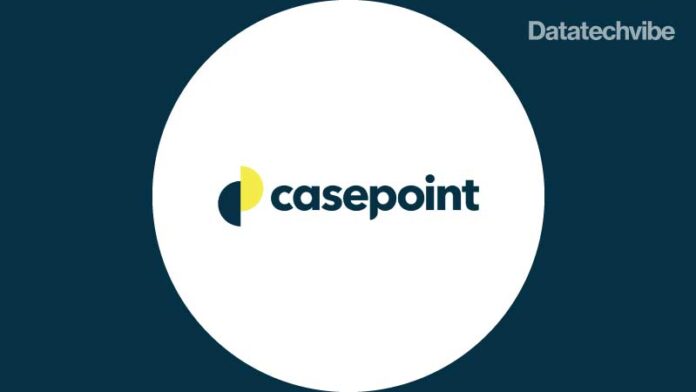 Casepoint's latest product upgrade offers corporate legal teams and outside counsel a better way to review and analyse chat and short message data from legal hold to review.
Casepoint — the industry leader in legal discovery technology for litigation, investigations, and compliance — announced the launch of ChatViewer, an exciting product upgrade that significantly eases the review process for chat messages, including those from cell phone conversation apps and enterprise collaboration tools such as Slack and Microsoft Teams. Using ChatViewer, legal professionals can view, search, sort, and manage chat data more seamlessly than ever — allowing them to slash review time and discovery-related costs.
With more communication shifting from unstructured, asynchronous formats such as email to more dynamic chat data from various cloud sources, legal teams are demanding better ways to integrate this dynamic data into their eDiscovery and legal hold processes. Casepoint ChatViewer answers that call, giving legal teams the tools to more efficiently sift through the growing volume of chat data from an increasing body of cloud data sources.
"Casepoint ChatViewer simplifies the discovery process for corporate legal departments and their outside counsel across applications and source devices," said Vipul Rajpara, Casepoint's Chief Operating Officer. "When combined with our Legal Hold, preservation, cloud collection, intelligent processing, and review capabilities, ChatViewer helps round out our most cohesive and user-friendly experience yet. This allows our clients to govern, compile, and control data from cloud sources like never before."
Casepoint ChatViewer presents chat data in a familiar, conversational format and offers additional filtering capabilities for convenience. Within ChatViewer, users can filter a single document by chat participants or date and time ranges.
Users can also view the frequency of conversation between participants in a sleek timeline format. ChatViewer has a "Show Timeline" button that opens the timeline view at the bottom. From there, users can click and drag sliders on either end of the timeline to change the beginning and end dates of the participants' chat history.
"Casepoint ChatViewer completely transforms how corporations review and analyse chat data," said Amit Dungarani, Casepoint's Vice President of Partnerships and Strategic Initiatives. "With the ability to search and manage chat data across applications and within individual conversations, our customers can now more quickly pinpoint and extract only the chat data they need, saving them incalculable time and resources."