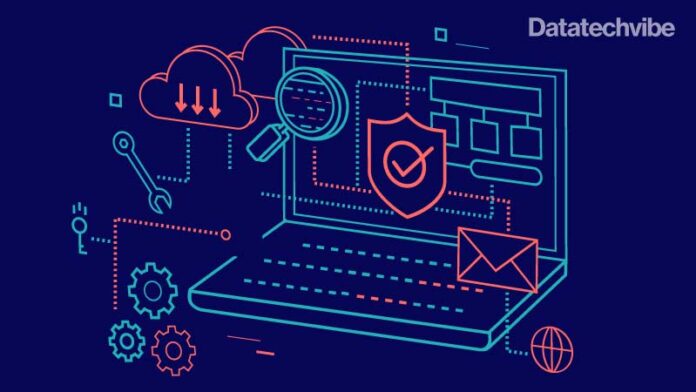 New functionality completes Cloudflare's single-vendor secure access service edge (SASE) offering
Cloudflare, Inc., the security, performance, and reliability company helping to build a better Internet, announced Magic WAN Connector, the open-source software-defined software package that makes it easier than ever for any business to connect and secure their entire corporate network with Cloudflare. With Magic WAN Connector, Cloudflare One is now a true integrated SASE security and networking solution to protect and accelerate the performance of enterprise devices, applications, and networks. Additionally, Cloudflare announced new participants in the Network On-Ramp partner program as well as OEMs to give customers flexibility and freedom of choice no matter how they connect to Cloudflare's network.
"The future of work requires flexible IT infrastructure. When I speak to CIOs working to support evolving workforces, they want one vendor to work with that can offer them everything they need," said Matthew Prince, co-founder and CEO of Cloudflare. "Whether that means securely connecting remote employees, offices, data centres, or even multi-cloud deployments, IT teams shouldn't have to sacrifice speed or security to keep their business productive. With the addition of Magic WAN Connector to Cloudflare One, we now offer one of the most comprehensive SASE solutions available today."
Businesses have struggled to move from fragmented and patchwork legacy architectures to modern zero-trust networks because of the complexity and cost of coordinating with dozens of disparate security and networking vendors. According to Gartner, "by 2025, one-third of new SASE deployments will be based on a single-vendor SASE offering, up from ten per cent in 2022"
Magic WAN Connector is an open source software-defined software package that securely connects any network — whether physical, such as an office, manufacturing facility, or retail store; or virtual, such as a private cloud property — to automatically configure secure tunnels and routing policies, directing traffic to Cloudflare's global network. As part of the comprehensive Cloudflare One SASE solution, this allows for access to a full suite of security tools, including Zero Trust Network Access (ZTNA), Data Loss Prevention (DLP), Intrusion Detection System (IDS), Cloud Access Security Broker (CASB) and more. It can be used seamlessly with other on-ramps to the Cloudflare network, including the WARP device client, the Cloudflare Tunnel application-layer connector, and direct connections via Cloudflare Network Interconnect.
Magic WAN Connector can be deployed as a virtual machine on a physical device, cloud service, or with OEM hardware, giving customers unparalleled flexibility and freedom of choice in connecting to Cloudflare's global network. Cloudflare is announcing partnerships with certified bare-metal OEM hardware companies. Customers can work with additional channel partners in the Cloudflare One Partner Program ecosystem to support the installation and deployment of Magic WAN Connector and manage OEM partner hardware lifecycles.
With the launch of Magic WAN Connector and Cloudflare's expanded partnerships, businesses of any size can easily transition to Cloudflare's modern SASE architecture – reducing costs, increasing simplicity, and speeding up deployments. With Magic WAN Connector, customers can now:
Connect every office, data centre, and cloud property: Magic WAN Connector replaces the patchwork of connectivity and security solutions in offices and remote locations with a single-vendor SASE solution managed through a common dashboard.
Deploy however and wherever businesses want: To provide the utmost flexibility, Cloudflare is open-sourcing Magic WAN Connector, allowing organisations to deploy network functionality on their hardware platform of choice and reducing their exposure to supply chain issues.
Make the best use of every Internet connection: Magic WAN Connector software provides traffic routing, load balancing, and failover; application-aware traffic steering and shaping; and automatic configuration and orchestration to ensure traffic from customer locations to Cloudflare's network is secure, fast, and reliable.
Modernise their network and security architecture: Customers can prepare their organisations for hybrid work, reduce their attack surface area, and improve employee productivity using advanced traffic management features and fully integrated security that eliminate the need to backhaul traffic to a hub site.
"Legacy WAN architectures were never designed to deliver the security, millisecond performance, and reliability required for businesses today. Magic WAN redefines the corporate network. It replaces legacy WAN architectures with Cloudflare's network, providing global connectivity, cloud-based security, performance, and control through one simple user interface," concluded Bashar Bashaireh, Managing Director & Head of Sales – Middle East and Türkiye at Cloudflare.