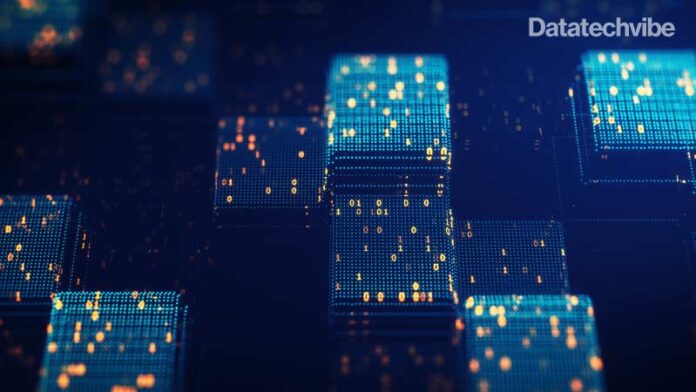 Company's adaptive manifold compression models optimise data-intensive large language models to accurately discover all sensitive data models with context quickly and efficiently
Concentric AI, a vendor of intelligent AI-based solutions for autonomous data security posture management (DSPM), today announced the industry's first DSPM solution with support for optimised large language models delivering unmatched data security and protection. As a result, Concentric AI's Semantic Intelligence uniquely delivers a semantic understanding of data and leverages context to offer precise accuracy in discovering sensitive data from intellectual property to financial data to business confidential information to PII/PCI/PHI and more.
Foundation models (which are mostly large language models) are designed to replace task-specific models. Foundation models represent a huge step change in artificial intelligence due to their massive pretraining and significant improvements in accuracy across various tasks.
In the face of massive data volume growth, data sprawl across cloud and on-premises data repositories, and massive complexity in the nature of sensitive data, organisations have struggled with requiring large teams and massive operational costs to deal with voluminous data security risks, often burdening security teams with rule writing and pattern matching to discover sensitive data. This can result in organisations having limited visibility into where mission-critical data is and the inability to identify risks associated with wrong entitlements, inappropriate permissions, risky sharing, and unauthorised access.
Unlike other solutions, Concentric AI uses optimised large language models to accurately discover data without needing inaccurate regex or pattern matching. While large language models are very data-intensive, highly optimised data compression Adaptive Manifold Compression models achieve up to 10 times compression and orders of magnitude improvements in data discovery rates for optimal compute efficiency, storage and performance. With Concentric AI, organisations discover all sensitive data with context, accuracy and minimal false positives and negatives, all with unmatched speed and efficiency. Concentric AI's differentiated AI-based technology uniquely performs computations on large language models without the compute burden or inefficiencies of other solutions.
"The popularity of models such as GPT-3 has attracted the attention of CIOs, CTOs, CISOs and data and analytics leaders, who are looking to exploit their potential for business use cases," said Karthik Krishnan, Founder and CEO, Concentric AI. "Being the only company to leverage large language models gives Concentric AI the advantage in enabling organisations to protect their data with unmatched contextual understanding, all accurately and efficiently needed to address today's complex and ever-growing data environments and their associated security risks. These models allow enterprises to move past regex or pattern-based discovery of sensitive data to understand the semantic meaning at unmatched efficiency while maintaining high accuracy and minimal false positives and false negatives."
Concentric AI's Semantic Intelligence™ is also the industry's only solution that allows AI data fingerprinting to avoid rescanning of data to look for new patterns. As a result, organisations can discover patterns and specific things they are looking for without the burden of repetitive scanning. Once scanned, the data is fingerprinted to discover characteristics important in the future.
According to recent industry research, the cost of a data breach averaged $4.35 million in 2022, reaching an all-time high. Breaches at organisations with fully deployed security AI and automation cost $3.05 million less than breaches at organisations with no security AI and automation deployed. Finally, the research showed that companies with fully deployed security AI and automation experienced, on average, a 74-day shorter time to identify and contain the breach, known as the breach lifecycle, than those without security AI and automation.
Concentric's new capabilities expand the company's leading AI technology to support highly differentiated, powerful capabilities for effective data security posture management. Zero training data models allow auto-categorization of data without customers having to provide training datasets. The solution comes with hundreds of out-of-the-box models to categorise data from tax filings to source code to contracts to trading data to PHI/PII/PCI and more, enabling customers to operationalise data security without large upfront or going work, or requiring large teams.
As a result, to date, Concentric AI has protected more than 1 million users from breaches, scaled to petabytes of data per customer with unmatched accuracy, and remediated and protected up to 20% of business-critical data per customer that has been overshared through wrong entitlements, risky sharing, inappropriate permissions, or unauthorised access.
Concentric AI's DSPM solution scans organizations' data, detects sensitive or business-critical content, identifies the most appropriate classification category, and automatically tags the data. Concentric AI uses artificial intelligence (AI) to improve discovery and classification accuracy and efficiency to avoid endless regex rules and inaccurate end-user labelling. In addition, Concentric AI can monitor and autonomously identify risks to financial and other data from inappropriate permissions, wrong entitlements, risky sharing, and unauthorised access. It can automatically remediate permissions and sharing issues or leverage other security solutions and cloud APIs to quickly and continuously protect exposed data.
Concentric AI's Semantic Intelligence™ automates unstructured and structured data security using deep learning to categorise data, uncover business criticality and reduce risk. Its Risk Distance analysis technology uses the baseline security practices observed for each data category to spot security anomalies in individual files. It compares documents of the same type to identify risks from oversharing, third-party access, wrong location, or misclassification. Organisations benefit from the expertise of content owners without intrusive classification mandates, with no rules, regex, or policy maintenance needed.