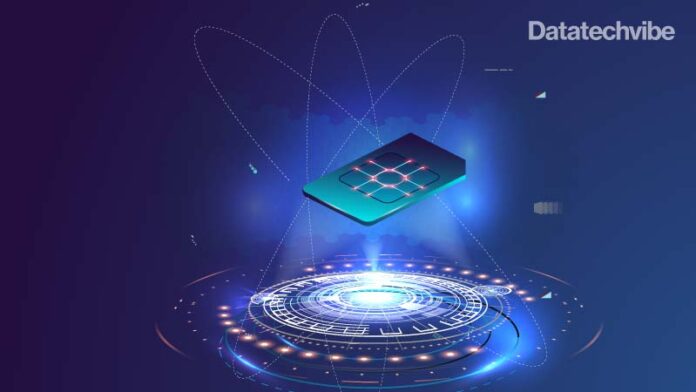 Cradlepoint, part of the Ericsson Group, together with Ericsson, has extended SIM Management to Cradlepoint's portfolio of cellular-enabled routers and adapters for fixed site, mobile, and IoT use cases. A combination that will provide value to enterprises and service providers alike.
Communications Service Providers (CSPs) and other partners on the Ericsson IoT Accelerator platform will now provide customers with the ability to view, activate and adjust cellular data plans in real-time for their Cradlepoint devices.
Cradlepoint and Ericsson – a powerful partnership
Cradlepoint's NetCloud platform and Ericsson IoT Accelerator are now integrated to support customers in effectively managing their connected enterprise. The integration is part of Cradlepoint's new Cellular Intelligence initiative, a collection of software-based features that uniquely visualise, control and optimise connections, data plans, and traffic of cellular network deployments across the IT management lifecycle.
This is the first product integration made available since Ericsson acquired Cradlepoint in 2020, and the two companies joined forces driving the Wireless WAN and 5G market forward.
Åsa Tamsons, Head of Business Area Technologies and New Businesses, says, "I am excited to bring this first strategic integration between Cradlepoint and Ericsson IoT to the market. IT teams will now be able to view, activate and manage routers, SIMs and cellular data plans from a single pane of glass. This is a great example of how we are evolving our enterprise portfolio together to create better solutions and more revenue opportunities for partners and customers."
George Mulhern, CEO of Cradlepoint, says: "As 5G adoption rates continue to rise, IT managers will need a new set of tools to meet the unique demands of cellular networking – especially as the Wireless WAN scales. Ericsson and Cradlepoint, working together, are delivering enterprises the unique combination of network and cellular management tools necessary to deploy Wireless WANs at scale through sophisticated management and control capabilities. The integration of SIM management puts Cradlepoint LTE and 5G routers in a class of their own delivering true enterprise-class 5G edge connectivity."
SIM management foundational to cellular networking
Eight thousand enterprises utilise Ericsson IoT Accelerator to manage over 86 million connections and more than 15 million eSIM connections globally. They leverage Ericsson's growing ecosystem of more than 35 Communication Service Provider (CSP) partners for global cellular connectivity. Meanwhile, every Cradlepoint cellular router and adapter deployed by Cradlepoint's 28,500 enterprise customers around the world have at least one SIM. In a typical Wireless WAN deployment, SIMs are managed through a different Connectivity Management Platform (CMP) while the routers and adapters are separately managed through a vendor-provided system.
The integration between Ericsson IoT Accelerator and Cradlepoint's NetCloud alleviates the need for customers to cycle between the router management platform and the connectivity management platform to deploy and manage their wireless WANs. In addition to extending visibility, the integration provides peace of mind by providing better control over data plans. Among other capabilities, enterprises can now see the details on which clients and applications are consuming data and then take corrective actions with the SIMs (i.e., suspend or change the data plan) from a single integrated tool.
In November of 2020, Ericsson acquired Cradlepoint, an investment that is key to Ericsson's enterprise strategy. With more than 2,500 channel partners worldwide, Cradlepoint provides an important entry point to enterprises. Today, 28,500 businesses and government agencies worldwide, including many global 2000 organisations and top public sector agencies, rely on Cradlepoint to keep mission-critical sites, points of commerce, field forces, vehicles, and IoT devices always connected.