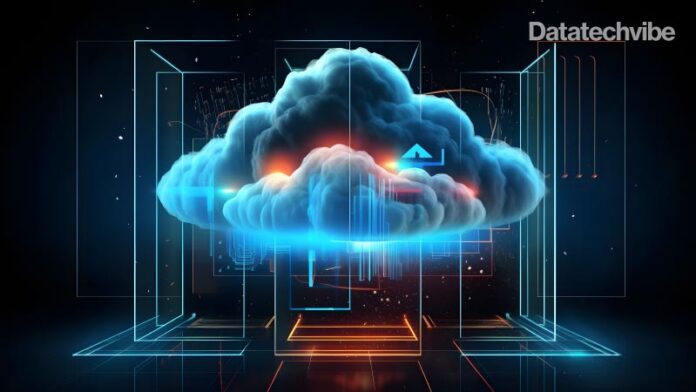 Dell Technologies and Microsoft collaborate to deliver the Dell APEX Cloud Platform for Microsoft Azure. This new hybrid cloud solution combines the best of Dell's and Microsoft's technologies. 
Dell Technologies announced the availability of Dell APEX Cloud Platform for Microsoft, a new fully integrated turnkey system developed in collaboration with Microsoft that extends the Microsoft Azure hybrid cloud experience to the data centre and edge environments. 
It's the first offer in the Dell APEX Cloud Platform family and the first available Premier Solution for Microsoft Azure Stack HCI. This new Azure Stack HCI solution category only includes platforms that provide the fastest time to value for Azure hybrid cloud through the deepest levels of integration with Microsoft.  
Dell APEX Cloud Platforms are next-generation infrastructures that deliver consistent operations and more control over workload placement by extending your choice of cloud ecosystem on-premises. These platforms offer customers greater flexibility and investment protection over time by combining the best of Dell innovation in automated infrastructure management and orchestration, software-defined storage, and next-generation compute.
Simplifying Azure on-premises 
The opportunity to extend Azure cloud services to on-premises environments is significant. According to an ESG study on multi-cloud application deployment trends, 48% of customers surveyed are expanding on-premises deployments. Dell APEX Cloud Platform for Azure provides an optimal way for customers to bring Microsoft Azure to their data centre and edge locations.
This new platform builds upon decades of Dell and Microsoft collaboration. It combines Dell's expertise in delivering software-driven management, orchestration, and software-defined storage with Microsoft's cloud services and container orchestration leadership. 
"More of our customers are asking us to bring the power of Azure wherever they need it out in the real world, whether in their factories, retail stores, quick service restaurants, or distributed locations. Through our partnership with Dell, we can project just enough Microsoft Azure to those locations at the edge," said Douglas Phillips, Corporate Vice President, Azure Edge + Platform. "This new solution gives our mutual customers a seamless experience from cloud to edge, wherever their data lives, so they can spend less time managing infrastructure and focus more on transforming their business."
Enhancing Azure Hybrid Cloud
The Dell APEX Cloud Platform for Microsoft Azure is designed to address several key IT priorities.
Simplify management:

This new offer delivers consistent Azure operations across on-premises locations and the public cloud via native integration with Azure Arc. Deep integration and extensive automation enabled by Dell's APEX Cloud Platform Foundation Software allow us to deliver customer benefits far exceeding our past solutions. For example, the automated deployment wizard results in an

88% reduction

in deployment steps compared to existing integrated systems, allowing customers to save more time when deploying the platform.

Accelerate Application Delivery:

Through optimised delivery of Azure Kubernetes Service (AKS) hybrid and Arc-enabled app and data services, the platform helps accelerate application delivery. Customers will be able to simplify management with deep integration and familiar tools. Users can also enforce consistent security and compliance policies across the Azure landscape through integration with centralised Azure management and governance services.

Fastest Time to Value:

To ensure customers get the fastest time to value and ongoing full-stack support, Dell ProSupport Infrastructure Suite provides a single source of solution-level support for Dell hardware, system software and Azure HCI. Onsite diagnosis, residency, data migration, data disposition, and education services cover you on tasks commonly required in a multi cloud environment, allowing internal staff to focus on other priorities. 
Going above and beyond
While the new Premier Solutions for Azure Stack HCI category represents the highest required automation, integration and collaboration with Microsoft, Dell APEX Cloud Platform for Microsoft Azure takes this further. 
Lifecycle Management

: Dell APEX Cloud Platform for Microsoft Azure delivers near instantaneous availability of new releases and patches – within

just four hours

of a Microsoft release. Single-pane, full-stack lifecycle management ensures the complete infrastructure stack always remains compliant.

Unique automation:

The platform provides automated cluster expansion, enabling rapid addition of on-premises infrastructure to meet workload requirements.

Edge Offerings

: We will soon offer specialised nodes based on the Dell

PowerEdge XR4000

edge-optimized server platform to help customers extend Azure to the edge while minimising cost, footprint and complexity.

Ultimate Flexibility:

We will soon support additional storage configurations with Dell software-defined storage, making it the only offer to support linear scaling of storage resources independently from compute resources, helping customers address workloads with diverse performance and scaling needs.