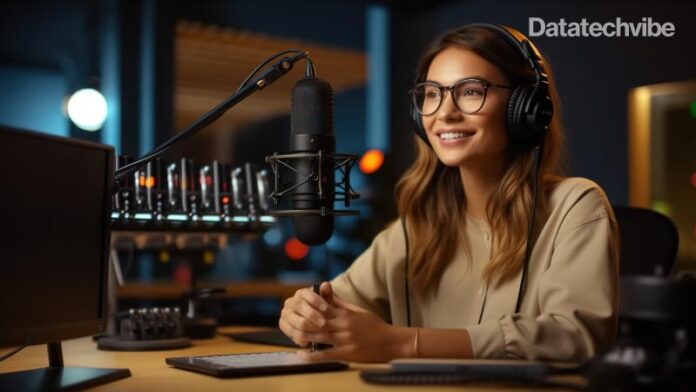 Descript, the simple, powerful video and audio editor, announced the acquisition of the remote recording studio SquadCast. As of today, the professional-grade remote recording solution is free as part of Descript. Podcasters and video creators now have a single tool for their production workflow, from recording to publishing.
"Remote recording has become an essential part of the podcaster's workflow. And so far, podcasters have been forced to choose between something like Zoom that records at lower quality and is subject to internet glitches, or a pricey subscription to a dedicated remote recording service," said Andrew Mason, CEO of Descript. "With our acquisition of SquadCast, podcasters have a battle-tested professional grade remote recording studio integrated into their editor, for no additional cost."
"Descript is the best way to make videos and podcasts. Together our users have the most powerful and affordable tool to do what they love all in one place," said Rock Felder, Co-Founder and CFO of SquadCast.
Descript + SquadCast = Complete Stack
Remote recording is a staple in every podcaster's tool stack. Now, creators can record audio and video podcasts from anywhere, and when they're finished, their recordings will be automatically transcribed and ready for editing in Descript.
From there, Descript's powerful AI-fueled editing features take over. AI voices, Studio Sound, transcription, automatic filler word removal, Regenerate, Eye Contact – Descript's adaptability allows any creator, in any type of workflow, to create anything from an audio podcast to a sophisticated multicam video with multiple layers of video, b-roll, audio, with video and audio effects, and transitions.
"As long-time users of both Descript and SquadCast, this is going to be game-changing for our team," said Pat Flynn, the Smart Passive Income podcast host. "These two world-class tools coming together will streamline recording with our guests, improve the listening experience for our audience, and save us countless hours of production time behind the scenes."
Descript customers will get remote recording included immediately in their subscriptions for free. SquadCast customers can switch their subscription to Descript to get its editing capabilities at no additional cost.