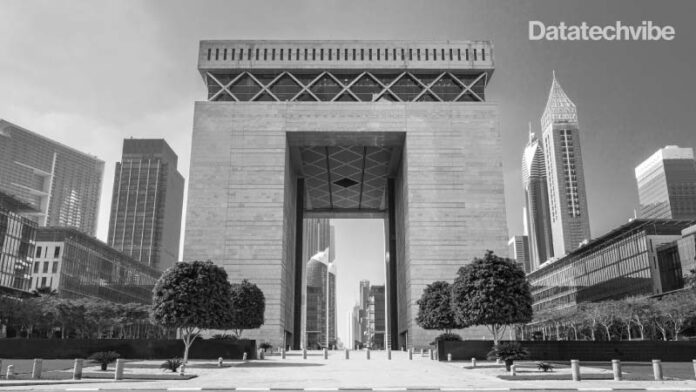 Dubai International Financial Centre (DIFC) has partnered with du, from Emirates Integrated Telecommunications Company (EITC) to implement a range of sustainable, innovative technologies within the financial hub.
The move follows the leading UAE telco provider successfully implementing external 5G network capabilities at DIFC.
As part of the collaboration, select internal office spaces within the Centre will soon be upgraded, placing them amongst the first commercial entities nationwide to benefit from 5G technology. "Supersonic" data transfer and wireless capabilities will support digital banking platforms, payments processes, and digitally-enabled parking and energy solutions, with innovative data and analytics tools also integrated for seamless continuity.
Also Read: Datatechvibe Explains: Matter
Arif Amiri, CEO of DIFC Authority, said, "DIFC's strategic partnership with du will help to address the communication needs of our community, visitors and wider organisation through technological advancement. Working with key partners in the region such as du aligns with our vision to drive innovation and shape the future of finance. Furthermore, this collaboration will reinforce our privileged position as the region's leading financial hub that provides the most forward-facing, enabling environment for clients."
The partnership further emphasises du and DIFC's shared desire to create value for businesses and the wider community while abiding by the highest possible environmental standards.
Individuals and businesses are accelerating their digital agendas and flexible working options because of the ongoing pandemic, and the new initiative will support their needs and expectations.
Fahad Al Hassawi, CEO of EITC, said, "As digital transformation continues evolving with tremendous haste, today's emerging technologies are key to realising aspirations for businesses and industries alike and ultimately securing foundations key to long-term sustainability. Therefore, du's partnership with DIFC will leverage the latest cutting-edge smart services at our disposal to drive innovation and accelerate DIFC's transition to the new, technology-driven era. This agreement represents an accurate reflection of our mutual collaborative-based vision to solidify the UAE's position as a regional innovation hub, and we are excited and proud to once again be heavily involved in an integral financial-centric smart city initiative that delivers efficient, sustainable services."