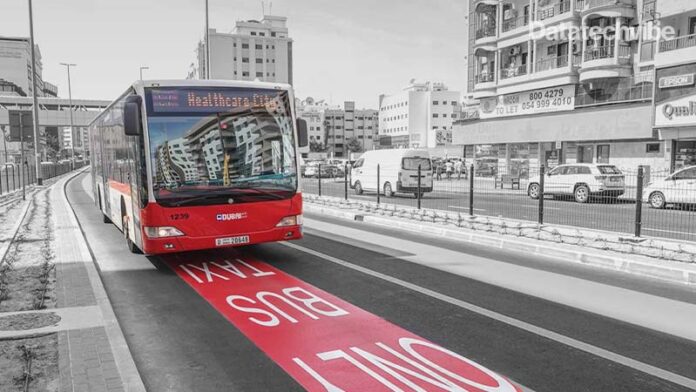 AI and advanced algorithms are used to analyse massive amounts of data captured from nol cards, buses, and taxis in operation, which then result in revised bus schedules and routes
Dubai's Roads and Transport Authority (RTA) has confirmed that advanced technologies and artificial intelligence (AI) have contributed to improvements in its public bus service and operational efficiency.
The Remote Bus Performance Monitoring Centre has contributed to reducing fuel consumption and faults by 5 to 10 per cent, while the City Brain system is expected to increase the bus ridership by as much as 17 per cent, according to Mattar Al Tayer, the Authority's Director-General and Chairman of the Board of Executive Directors of the RTA.
The RTA plans to implement the City Brain system in 2022 in cooperation with Alibaba. The system is meant to manage urban traffic systems and uses AI and advanced algorithms to analyse a massive amount of big data captured from nol cards, buses, and taxis in operation. This data is converted into valuable information by sending instant notifications about the revised bus schedules and routes.
The system is expected to improve the bus ridership by 17 per cent, reduce the average waiting time by 10 per cent, and shorten the journey time by 5 per cent. The RTA director-general has also revealed a plan to qualify Emirati graduates through technical and practical training to groom them to take over future positions in the Maintenance and Services Department under a programme of 11 pathways over 22 months.
The training aims to uplift the supervisory, administrative, and technical skills of inductees to familiarise them with the specialist job nature of the department. Al Tayer reviewed the operational results of the Remote Bus Performance Monitoring Centre at Al Quoz Bus Depot run in collaboration with FAMCO. The results of the initial operational phase revealed that the system had reduced fuel consumption by 5 per cent, bus faults during journeys by 10 per cent, and customer complaints from drivers by 15 per cent.
The system had also supported the planning for the periodic and preventive maintenance of buses, improved the assessment of drivers' efficiency, enhanced the road safety levels, and increased customers' happiness ratings. The agency intends to expand the scope of the system to include 316 additional buses.