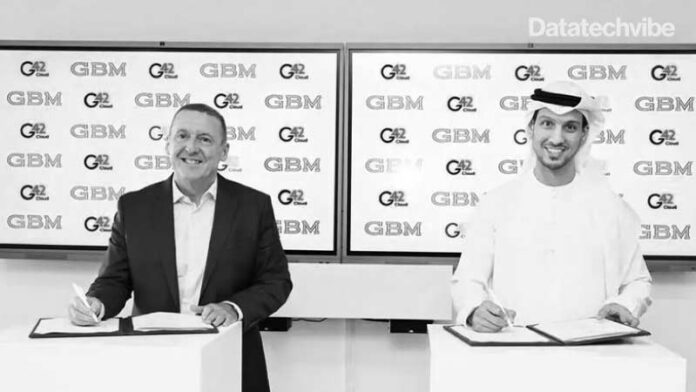 G42 Cloud, a unit of Abu Dhabi's artificial intelligence company G42, and regional digital solutions major Gulf Business Machines (GBM) announce a collaboration aimed at bringing advanced technologies to regional enterprises and public sector entities. 
As part of its ongoing focus on accelerating regional digital adoption via core technologies such as data, Artificial Intelligence (AI) and business automation, Gulf Business Machines has partnered with G42 Cloud to support regional enterprises with their end-to-end path to digital transformation securely and at scale. The new partnership will enable GBM to offer its customers advanced technologies and solutions on the G42 cloud. 
Gulf Business Machines (GBM) has extensive experience in providing digital solutions to a wide range of industry verticals, including banking & finance, healthcare, the public sector and others. This collaboration further advances GBM's commitment to enabling cutting-edge technologies to the industries by combining both organisations' resources, technical expertise and industry knowledge.  
Working with G42 Cloud, GBM will enable enterprises and the public sector to accelerate their digital innovation pace and realise incremental business value from Cloud adoption and transformation.  
G42 Cloud CEO Talal AlKaissi expressed the excitement around this occasion: "GBM has been at the forefront of driving significant value to regional businesses by providing world-class digital solutions. Building on this strong foundation, we look forward to collaborating with GBM and strengthening its clients' adoption of G42 Cloud's unique sovereign cloud technology solutions and services. This collaboration will drive simplified onboarding to the cloud for the regional enterprises and deliver cloud-first solutions at scale in the UAE and beyond.".
Mike Weston, CEO, GBM said, "G42 Cloud has always been dedicated to the advancement of digital infrastructures, with extensive success in transforming diverse industries. We are excited to enter this partnership with G42 Cloud, which honours everything GBM stands for – our commitment to offering the most advanced digital solutions which will enable organisations to grow and tap into new opportunities using technology."