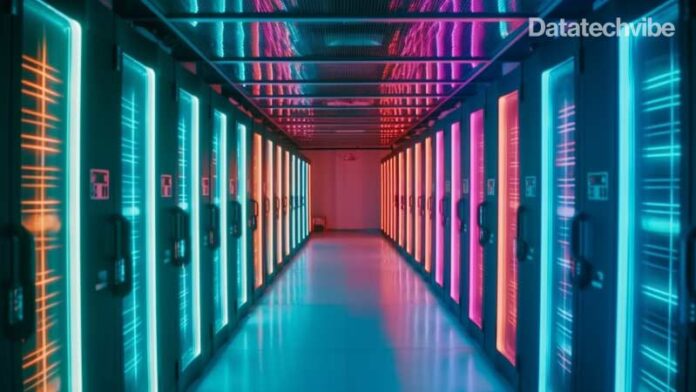 The combined expertise of both organisations further accelerates UAE's digital transformation, allowing public sector and regulated industries to securely take full advantage of the latest cloud and AI technologies.
G42 and Microsoft have embarked on the next phase of their ongoing strategic collaboration and announced a multifaceted plan to make sovereign cloud offerings available, co-innovate, deliver advanced AI capabilities, and expand the existing data centre infrastructure in the UAE.
Microsoft's sovereign cloud offering will allow the UAE public sector and regulated industries to access new platform capabilities for securing sensitive data. It will provide access to the latest cloud and AI features available on Azure public cloud, helping them comply with local privacy and regulatory requirements. G42's deep understanding of UAE sovereignty requirements and technical capabilities will be central in customising the offering to address customers' needs.
By combining their expertise and existing capabilities, the companies will also focus on bringing cutting-edge, AI-enabled industry-specific solutions to sectors such as health and life sciences, energy, sustainability, and projects of national significance, including the COP28 conference held in the UAE this year.
In addition to setting new milestones for public sector cloud computing security and innovation, G42 and Microsoft will further empower the wider technology ecosystem by delivering new in-country services, extending go-to-market opportunities for partners, and unlocking considerable value for Microsoft's partner ecosystem to deliver industry-specific solutions to local entities. The partnership will also see Microsoft expanding its Azure services footprint in the UAE via Khazna Data Centers, a joint venture company between G42 and e&.
His Excellency Dr Mohamed Al Kuwaiti, Head of Cyber Security for the United Arab Emirates Government and director of The National Data Center under The Supreme Council for National Security, praised the partnership between Microsoft and G42. He stated that it will create a safer and more resilient digital environment that the public sector and regulated industries can utilise to enhance efficiency. It will also enable citizens to access services seamlessly, leading to flourishing innovation without compromising security and data privacy while bolstering the country's effort to manage cyber risks effectively, ensure continued services to society, support economic growth, and uphold the reputation of the United Arab Emirates.
Peng Xiao, Group CEO of G42, described the joint sovereign cloud and AI offering with Microsoft as a significant step forward in the company's mission to accelerate innovation and drive meaningful technological advancements across key sectors. "This strategic collaboration with Microsoft isn't just about technology; it's about creating a holistic ecosystem for societal resilience and growth. By combining our expertise and shared forward-thinking approach, we aim to transform industries and create positive economic opportunities and lasting impacts on the well-being of individuals, communities, and society as a whole."
Judson Althoff, Executive Vice President and Chief Commercial Officer at Microsoft, noted that organisations worldwide are turning to advancements in generative AI technology to imagine new ways to solve business, societal, and sustainability challenges. "Microsoft's partnership with G42 will empower customers across the public sector with next-generation AI solutions built on the most trusted, comprehensive, and integrated cloud platform. With data privacy, security, and compliance as our core priorities, we have a unique opportunity to help organisations responsibly innovate for the benefit of citizens and residents across the UAE."
Samer Abu-Ltaif, Corporate VP and President for Central and Eastern Europe, Middle East, and Africa at Microsoft, said that the UAE has distinguished itself as an early adopter of the latest technologies, creating the ideal environment for developing and deploying cutting-edge solutions. This has given organizations across every industry the confidence to explore solutions that will drive their digital transformation agendas, improve efficiency, and enhance agility. "By strengthening our collaboration with G42, we are supporting the UAE's vision of empowering individuals and businesses to innovate AI solutions that drive sustainable economic growth and tackle ongoing challenges in our communities."
This announcement marks the first significant outcome since G42 and Microsoft announced their intention to partner earlier this year, in April 2023. The two companies plan to further strengthen their collaboration in the upcoming months.