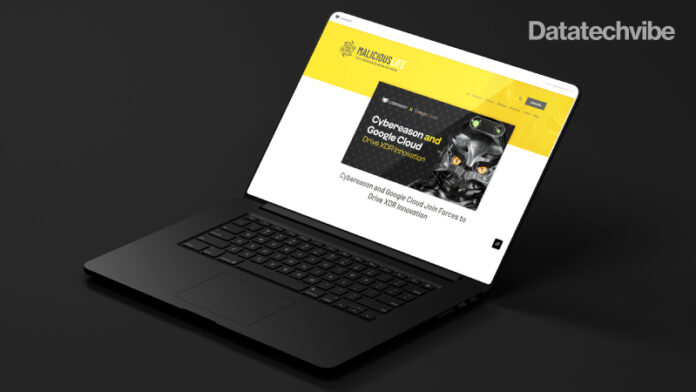 Cybereason, a leader in operation-centric cyber attack protection, and Google Cloud announced a joint collaboration between the two companies to create and bring to market unprecedented Extended Detection and Response (XDR) — across endpoints, networks, cloud and workspaces.
Cybereason delivers comprehensive protection, analysing more than 23 trillion security-related events per week. Using its patented Malicious Operations (MalOps) engine, Cybereason reveals the full attack story across every device, user identity, application and cloud deployment. Meanwhile Google Cloud's cybersecurity analytics platform Chronicle ingests, normalises, and analyses petabytes of data from the complete IT environment on planetary-scale infrastructure.
The combination of these capabilities delivers a cloud-native XDR solution, Cybereason XDR powered by Chronicle, that automates prevention for common attacks, guides analysts through security operations and incident response, and enables threat hunting with precision at a pace never before achieved.
Also Read: Israel-based Cyber Security Firm, Cybereason Raises $275 Million
"Google Cloud's ability to hunt through petabytes of data at the speed of search, combined with Cybereason's revolutionary correlation capabilities and behavior-based detections delivers unparalleled speed and accuracy in the prevention, detection, and response of advanced attacks," said Cybereason CEO and co-founder Lior Div. "We founded Cybereason with a mission to reverse the attacker's advantage and return the high ground to the defender, and we are excited to have Google Cloud partner with us in furthering the success of this mission."
Cybereason has succeeded in protecting customers and experienced impressive growth over the last year, being recognised as a leading innovator by respected third-party organisations. Where many solutions failed, Cybereason protected customers from headline-making attacks like SolarWinds, the Microsoft Exchange Server attacks, and crippling ransomware attacks from DarkSide, REvil and other ransomware gangs.
"Google Cloud is dedicated to delivering the industry's most trusted cloud to accelerate customers' digital transformation efforts with security products that meet them wherever they are. Cybereason continues to disrupt the market and deliver on their vision for a future-ready extended detection and response defense platform," said Thomas Kurian, CEO, Google Cloud. "We're excited to partner with Cybereason to help customers quickly secure their hybrid and cloud environments with the combined capabilities of Google Cloud and Cybereason's XDR services."
Also Read: Cybereason, Taqnia Cyber Team Up To Secure Saudi Enterprises