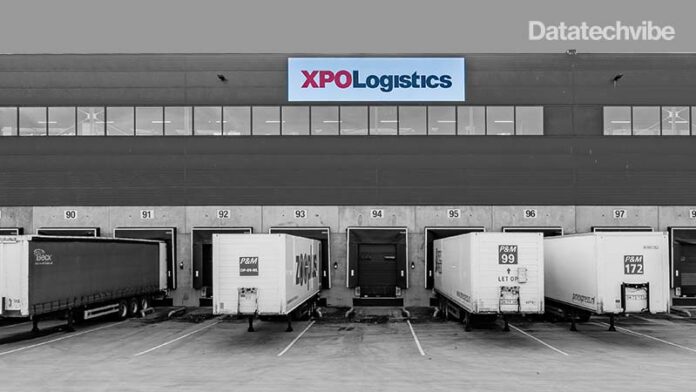 With Google Cloud, XPO ensures for every application moved from a self-managed data centre or collocation facility to the public cloud
Google Cloud and XPO announced a multi-year collaboration to leverage artificial intelligence, machine learning and data analytics to further innovate the movement of goods through the supply chain.
"XPO is always looking for ways to innovate the ways goods move across the globe. Implementing the most cutting-edge technology is the best way for us to ensure that we achieve this goal. By working with Google Cloud's AI/ML and data analytics capabilities, we can operate the fastest, most efficient supply chains possible," said Yoav Amiel, Senior Vice President of Technology, XPO.
As part of the partnership, XPO is expecting to move closer to reaching its sustainability goals by moving freight in a more efficient way. With Google Cloud, XPO ensures for every application moved from a self-managed data centre or collocation facility to the public cloud, the net operational emissions from running that application will be zero. Google Cloud matches 100 per cent of the electricity that powers cloud workloads with renewable energy.
In March, Google Cloud announced two last-mile-related products: Last Mile Fleet Solution from its Google Maps Platform and Cloud Fleet Routing API from Google Cloud to help fleet operators optimise their delivery performance. The former solution is currently in public preview for select companies, while the latter will become available in Q2. The first Google offering, Last Mile Fleet Solution, focuses on delivery execution. Powered by hyperlocal insights from Google Maps, the solution enables simplified address entry to improve accurate address capture, shipment tracking, up-to-date arrival times for customers, and detailed delivery locations for drivers.
Last Mile Fleet Solutions is embedded with turn-by-turn navigation that integrates into a driver's existing workflows, ensuring that deliveries are completed without a hitch, all within the Google Maps interface. The solution also offers a full-day view of tasks with improved routing and traffic data, allowing drivers to adjust their routes as needed. The platform provides real-time fleet visualisation for fleet operators through insights such as shipment status, route progress, and real-time and predictive traffic. The solution even allows operators to generate their own insights for better performance.
The other half of Google's product rollout, Cloud Fleet Routing API from Google Cloud, aims to provide a scalable platform for fleet operators to manage and optimise routes. The solution enables efficient allocation of packages to delivery vans and sequencing of delivery tasks through native integration with Google Maps, and it allows customers to specify constraints like time windows, package weights and vehicle capacities. The solutions benefit from the Google Maps platform but provide more efficiency across the board.
Last Mile Fleet also includes an address check verification, which can benefit shippers, especially smaller shippers in the e-commerce space. The checker verifies the inputted delivery address and alerts users when that address may not be correct. It can also offer a possible alternative address.