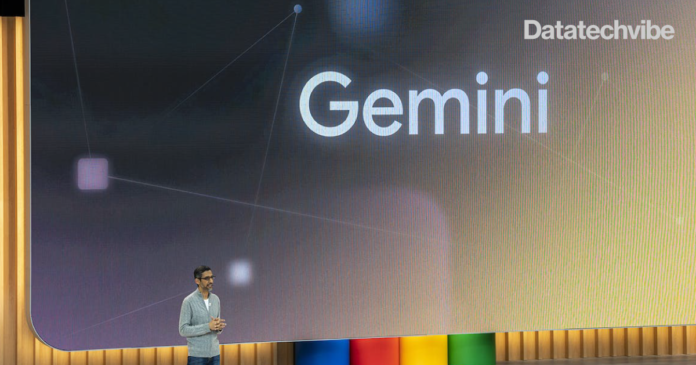 Google has reportedly leapt ahead of the launch of its much-awaited conversational artificial intelligence software Gemini. As per a report from The Information, the Alphabet-owned tech giant has offered a small group of companies access to the upcoming AI software.
Reportedly, Gemini will soon be ready to take on OpenAI's GPT-4. The launch of Gemini holds significant importance for Google, as the company has increased its investments in generative AI this year. This move is seen as Google's effort to catch up, especially after the tech world was captivated by the release of ChatGPT, backed by Microsoft-supported OpenAI, last year.
Gemini comprises a set of extensive language models that fuel various applications, including chatbots and functionalities like text summarisation and content generation tailored to users' preferences. These applications include crafting email drafts, generating music lyrics, and producing news articles, as the report indicates.
Additionally, it is anticipated that Gemini will assist software engineers in coding and generating unique images in response to user requests. According to the report, Google is granting developers access to a sizable iteration of Gemini. However, it's not the largest version in development, with the larger version expected to be comparable to GPT-4 in capabilities.
The American tech company intends to offer Gemini to businesses via its Google Cloud Vertex AI service. The previous month, the company introduced generative AI features to its Search tool, specifically for users in India and Japan. These features enable the display of text or visual outcomes in response to prompts, including summaries.
Additionally, Google made its AI-powered tools accessible to enterprise clients at a monthly rate of $30 per user.
Meanwhile, Google CEO Sundar Pichai was all praise for OpenAI during a recent interaction where he said the launch of ChatGPT was an 'exciting moment' for him. Pichai also said that artificial intelligence is a 'profound platform shift' and is getting to a stage where it can be deployed more deeply.