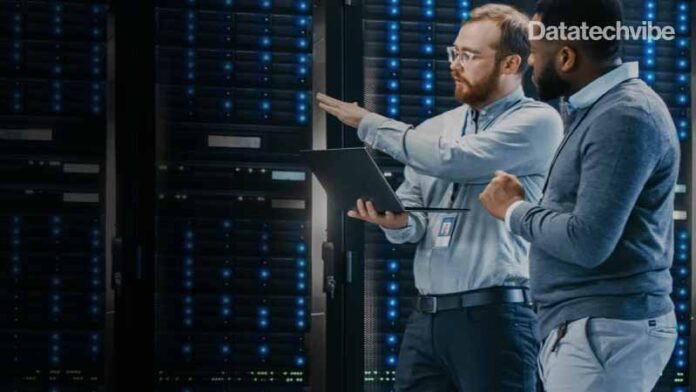 Hewlett Packard Enterprise announced that CDW, a leading global managed service provider, has selected the HPE GreenLake edge-to-cloud platform to enhance its core UK cloud suite of products called ServiceWorks.
HPE GreenLake will enable ServiceWorks to meet increasing demand, accelerate deployment of new services and improve the overall customer experience for its Desktop-as-a-Service platform.
CDW is a leading multi-brand technology solutions provider to business, government, education and healthcare customers in the United Kingdom, the United States, and Canada. CDW ServiceWorks provides a highly reliable, infrastructure-as-a-service platform for customers who need to run core business services in a stable, accessible and secure fashion.
CDW wanted to expand its ServiceWorks platform to offer increased flexibility and meet growing customer demand while avoiding costly over-provisioning and unnecessary upfront capital investment. The platform also needed to scale to meet the demand for its Desktop-as-a-Service product, which increased rapidly during the COVID-19 pandemic as more customers required solutions to support remote working for their employees.
"We were looking for a solution that would quickly scale performance and capacity to meet our customers' business demands. HPE GreenLake does just that, delivering the necessary flexibility and reliability across our cloud and Desktop-as-a-Service solutions," said Chris Lillie, Head of Cloud Operations at CDW UK. "The HPE GreenLake financial model allows us to pay for what we use. That means we can accurately match our revenue costs and deliver improved predictability, visibility and control while investing more in the continued development of our service portfolio for our customers."
In the past, CDW had procured its hardware as an annual capital expense and would previously hold a buffer capacity for emergency use to meet unexpected customer demand. Now with the HPE GreenLake platform, CDW has transformed the process to a flexible, scalable model with faster time to market, offering immediate deployment when and where it's needed for every new customer. HPE and CDW work closely to monitor and manage ongoing cloud capacity using HPE GreenLake Central to control costs, utilisation, compliance, and security across CDW's cloud and desktop platforms.
From a financial perspective, the pay-per-usage model eliminates upfront capital investments, improves visibility and predictability, and preserves cash flow with closer alignment of costs and revenues.
"HPE GreenLake is a highly flexible cloud platform because it offers the ability to scale for extra demand allowing CDW to grow its business with full financial flexibility and predictability and enabling them to meet customer demand," said Sue Preston, Vice President and General Manager, HPE Pointnext and HPE GreenLake, UK, Ireland, Middle East and South Africa at HPE. "Our collaboration with CDW further enhances our global partner ecosystem for HPE GreenLake and provides customers with more choices for their different applications and workloads."
The HPE GreenLake edge-to-cloud platform runs on HPE Infrastructure and Nutanix software. This is following the recent announcement that Nutanix and Hewlett Packard Enterprise has expanded their partnership to accelerate hybrid cloud and multi-cloud adoption with the new database as a service offering delivered through HPE GreenLake.