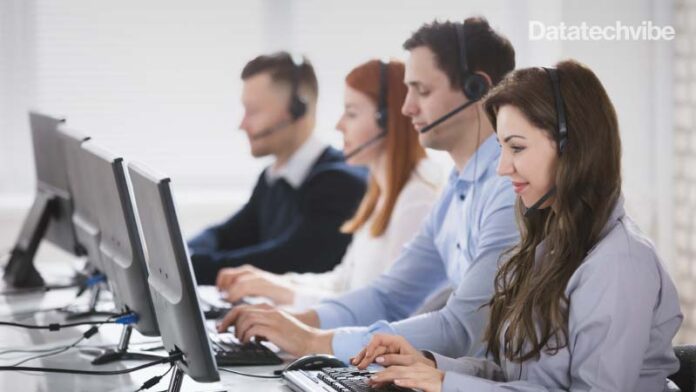 Intermedia Cloud Communications announced the release of Intermedia Interaction Analytics, a new artificial intelligence (AI)-based feature that has been added to Intermedia Intelligent Contact Centre.
Many businesses receive hundreds, if not thousands, of customer calls each day with valuable customer data embedded within those calls. However, important business insights from customer engagements may be lost, and therefore inaccessible to business leaders, due to the sheer volume of interactions. Intermedia Interaction Analytics and its AI engine can now illuminate the powerful business insights from patterns within high volumes of customer calls.
Intermedia Interaction Analytics transcribes every call (including voicemail) that comes through one or more designated call queues. It then uses artificial intelligence to analyse the call and assign sentiment tags based on the ratio of positive to negative words. Those with access to call recordings can use the recording search filter to search by sentiment or even by keyword or phrase. Supervisors can also automatically flag calls for further evaluation based on key phrases.
The information gathered through Intermedia Interaction Analytics has broad application across most business functions within an organisation.
Some examples include:
Support – Customer support managers can be alerted to key phrases like "cancel" to see how frontline representatives handle various situations and train as needed for improved outcomes;
Product – Product teams can receive alerts for terms such as "broken" or "missing" to identify opportunities for product improvements or the development of new products or features;
Sales – Sales managers can search positive and negative conversations to identify techniques and pitches that are working or can be improved; and
Marketing – Marketing teams can utilise feedback to adjust campaigns with messaging that better identifies customer needs.
Intermedia Interaction Analytics is the latest business process improvement feature to be added to Intermedia Intelligent Contact Centre. Intermedia Intelligent Contact Centre uses a combination of AI, workflow automation, virtual agents, intelligent call routing, integrations, reporting, and employee collaboration tools to help businesses of all sizes reduce costs and improve the customer experience, all without the need to add additional resources. Plus, because it's in the cloud, Intermedia Intelligent Contact Centre lets employees deliver superior customer care from anywhere. "Ensuring high service quality with limited resources is the current reality for most businesses," said Jim Lundy, CEO and Lead Analyst at Aragon Research. "To make that reality manageable, customer experience vendors need to deliver practical AI solutions businesses can use today, not six months from now. Intermedia Interaction Analytics and tools like it go a long way in helping businesses deliver excellent customer service even if they may be experiencing staffing shortages."