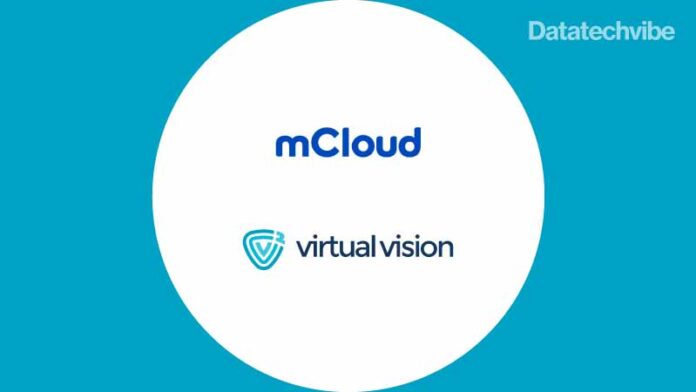 mCloud Technologies, a provider of AI-powered asset management and Environmental, Social, and Governance (ESG) solutions signed an agreement with Virtual Vision (V2), a local provider of cloud computing services within Saudi Arabia, to host the company's AssetCare solutions on the V2 Public Cloud for use in the Kingdom.
The agreement enables mCloud to complete the onboarding of several new Saudi customers and immediately take these customers live with AssetCare.
The agreement with V2 also ensures mCloud is ready for scalable deployment within Saudi Arabia and in a manner compliant with Saudi legal requirements by geo-locating AssetCare data within the Kingdom.
The Company previously announced on October 8 it had received a licence to conduct business activities from the Ministry of Investment of Saudi Arabia (MISA), the first foreign company to offer cloud-based asset management solutions to receive such an approval. mCloud subsequently announced on November 9 it had equipped the first two of over 100 restaurants owned and operated by the AFCO Restaurant Group in the Kingdom.
Also Read: What's Holding Back Passwordless Authentication?
"As we build our footprint in Saudi Arabia, it is imperative we have a capable, secure, and scalable cloud partner in the Kingdom of Saudi Arabia," said Costantino Lanza, mCloud co-founder and Chief Growth and Revenue Officer. "The speed at which we are able to deploy our first solutions is indicative of the high-performance environment that V2 maintains for its customers."
"V2 hosts and partners with customers key to mCloud's plans in Saudi Arabia," Lanza added. "With AssetCare now hosted in the cloud with V2, we are set up to take our business to scale by offering a robust, highly secure, and compliant environment for Saudi customers."
"We at V2 are looking forward to mCloud's ability to drive results in the health and performance of assets for companies in Saudi Arabia," said Hazem Sandouka, V2 Chief Operating Officer. "The ability to provide results driven by savings and productivity gains is going to assist organisations in Saudi Arabia to meet their future ambitions."
In collaboration with local partners such as V2, mCloud has brought the full suite of AssetCare solutions to Saudi Arabia, including ESG tracking and reporting capabilities via AssetCare Enterprise, HVAC and indoor air quality solutions via Connected Buildings, connected worker solutions through AssetCare Mobile, and the Company's 3D Digital Twin offering, all of which are seeing customer adoption in support of the ESG objectives of Saudi Vision 2030. The Company expects to add numerous buildings and oil and gas assets to its AssetCare portfolio by mid-2022.