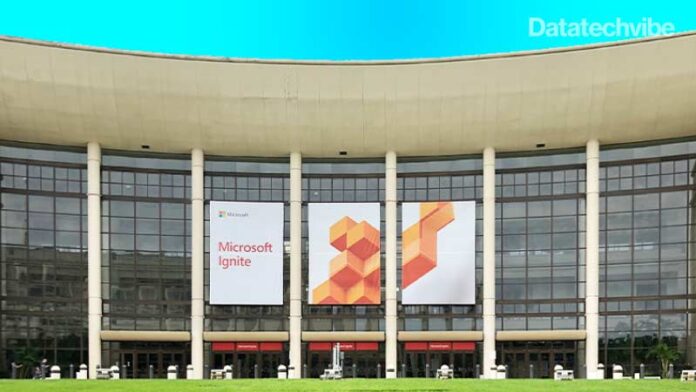 Following the key themes of Microsoft's global Ignite flagship event, Spotlight will provide knowledge-transfer sessions tailored locally to empower the Middle East developer community and key IT decision-makers
Microsoft UAE announced the return of Ignite Spotlight, an event related to Microsoft Ignite – the company's flagship networking and skilling summit for technology enthusiasts. Returning as an in-person event, Tailored to individual markets, Microsoft Ignite Spotlight is aimed to empower the region's technical decision-makers and developers' communities.  
Microsoft Ignite Spotlight will follow the Microsoft global Ignite flagship event, and attendance will be by invitation only. The 9 March skilling day will feature in-person sessions conducted by Microsoft experts, including demos, skills training and technology update sessions. The Spotlight breakout sessions will support the five themes of the flagship but add localised dimensions to give attendees the ability to design and build more flexible, scalable, and secure digital solutions that enhance experiences for customers and employees. 
"Our key aim for Ignite Spotlight is to teach local audiences about maximising productivity utilising the Microsoft Cloud," said Naim Yazbeck, General Manager, Microsoft UAE. "Ignite Spotlight takes our empowerment of the region's developer community one stage further as we host a special event for the key innovators who are leading digital transformation across the Middle East. They will be able to enhance their skills and learn how to optimise supply chains and enhance workflows through automation to bring new efficiencies to their ventures."
Breakout sessions, which are split into those for developers and IT decision-makers (ITDMs), are designed to create unique market-specific content and in-person connection experiences for the regional community, including IT implementers, developers, data professionals, and security professionals. Ignite Spotlight participants will get the opportunity to wade deep into the latest technologies, examining their potential and discovering how they can accelerate digital transformation. Developers and team leads will take away key knowledge of the latest best practices that will allow them to bring greater innovation to their organisations.   
There will also be opportunities to network with local experts and technology peers, and the event will feature a Surface Zone and an interactive Industrial Metaverse Booth. Microsoft will collaborate with Bosch to showcase live demonstrations of industrial metaverse scenarios using the Digital Twin – Integrated Asset Performance Management solution powered by Microsoft Azure and the HoloLens 2 mixed reality headset. The industrial metaverse is revolutionising the way people and machines work together to design, build, operate, and optimise physical systems. This innovative movement is driven by a combination of cutting-edge technologies, such as Mixed Reality, IoT and AI, to deliver immediate financial value, sustainability, and employee efficiency through process optimisations, modelling, digital analysis, and AI-based predictions.